News of the day 2017/11/09, hour 05.
The small, simple Sutherland Springs Cemetery, where many of those killed at the First Baptist Church will be buried, is looked after by town residents.
November 09, 2017 - 05:40 GMT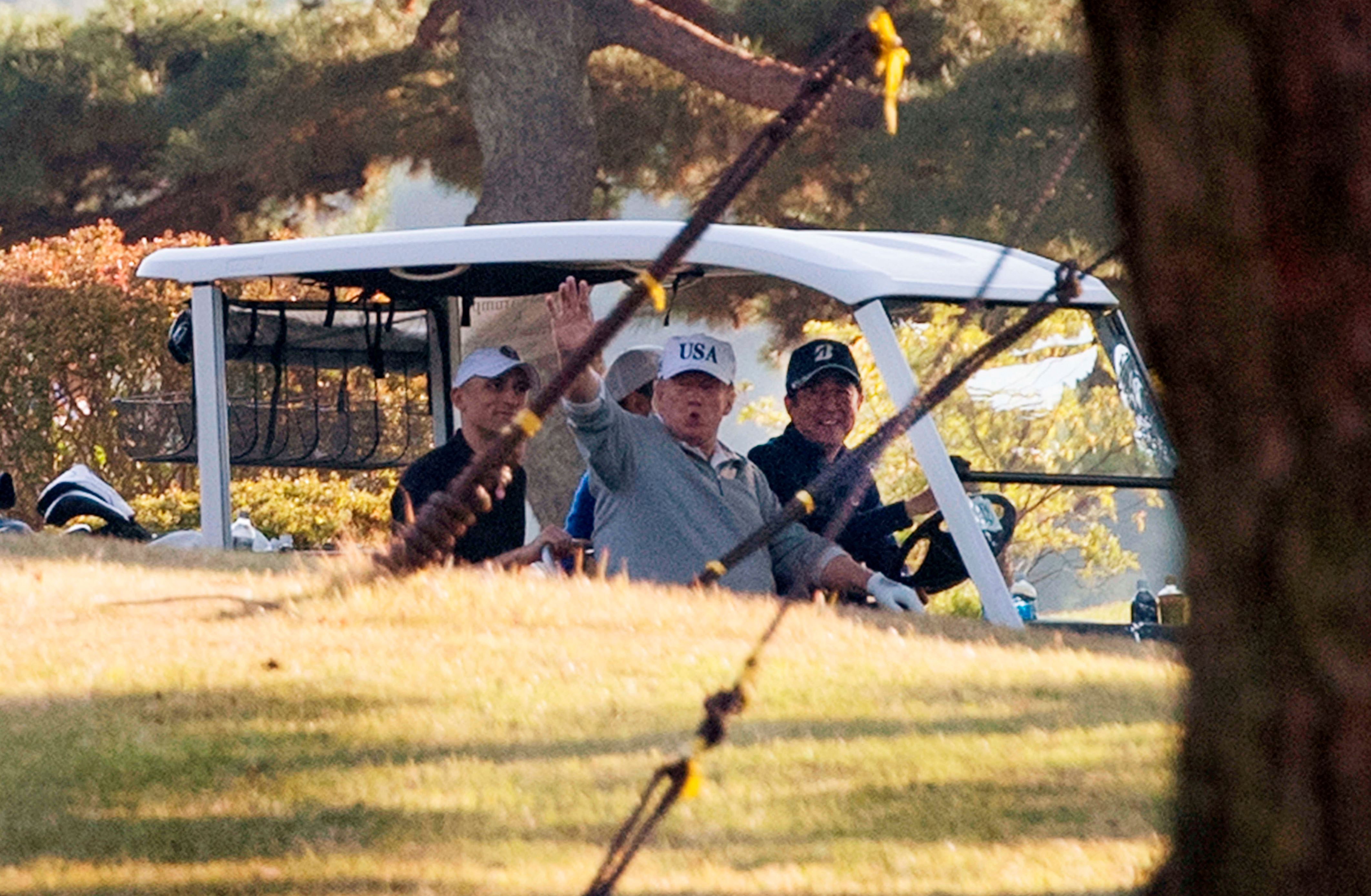 US President Donald Trump (C) waves as he sits next to Japan's Prime Minister Shinzo Abe (R) after playing a round of golf at the Kasumigaseki Country Club Golf Course in Kawagoe, Saitama prefecture, outside Tokyo on November 5, 2017. Trump touched down in Japan on November 5, kicking off the first leg of a high-stakes Asia tour set to be dominated by soaring tensions with nuclear-armed North Korea.
November 09, 2017 - 05:01 GMT