News of the day 2017/11/12, hour 15.
LAPD officers J.C. Duarte, left, and Harold Marinelli have been partners for 29 years, all in the citys northeastern section, in Los Angeles, on November 23, 2016. (Gary Coronado/Los Angeles Times/TNS)
November 12, 2017 - 15:39 GMT
A deflated bounce house sits where it fell after soaring into the sky with two children inside at a Halloween festival in Nashua, New Hampshire, in 2014. Across the country, state regulations on inflatables are lacking, while injuries on the attractions are increasing.
November 12, 2017 - 15:25 GMT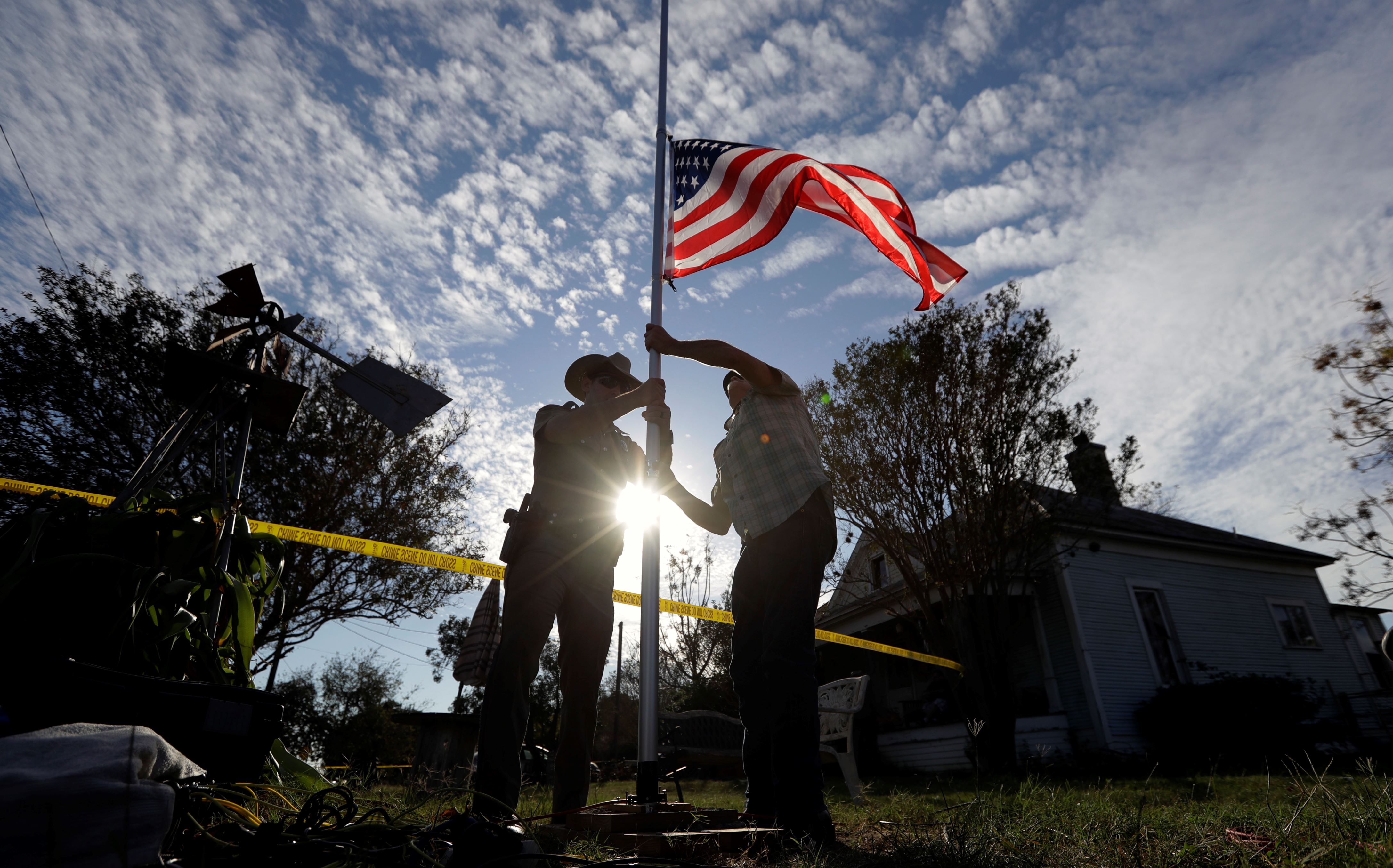 A law enforcement officer helps a man changes a flag to half-staff near the scene of a shooting at the First Baptist Church of Sutherland Springs to honor victims, Monday, Nov. 6, 2017, in Sutherland Springs, Texas.
November 12, 2017 - 15:11 GMT