News of the day 2017/11/16, hour 23.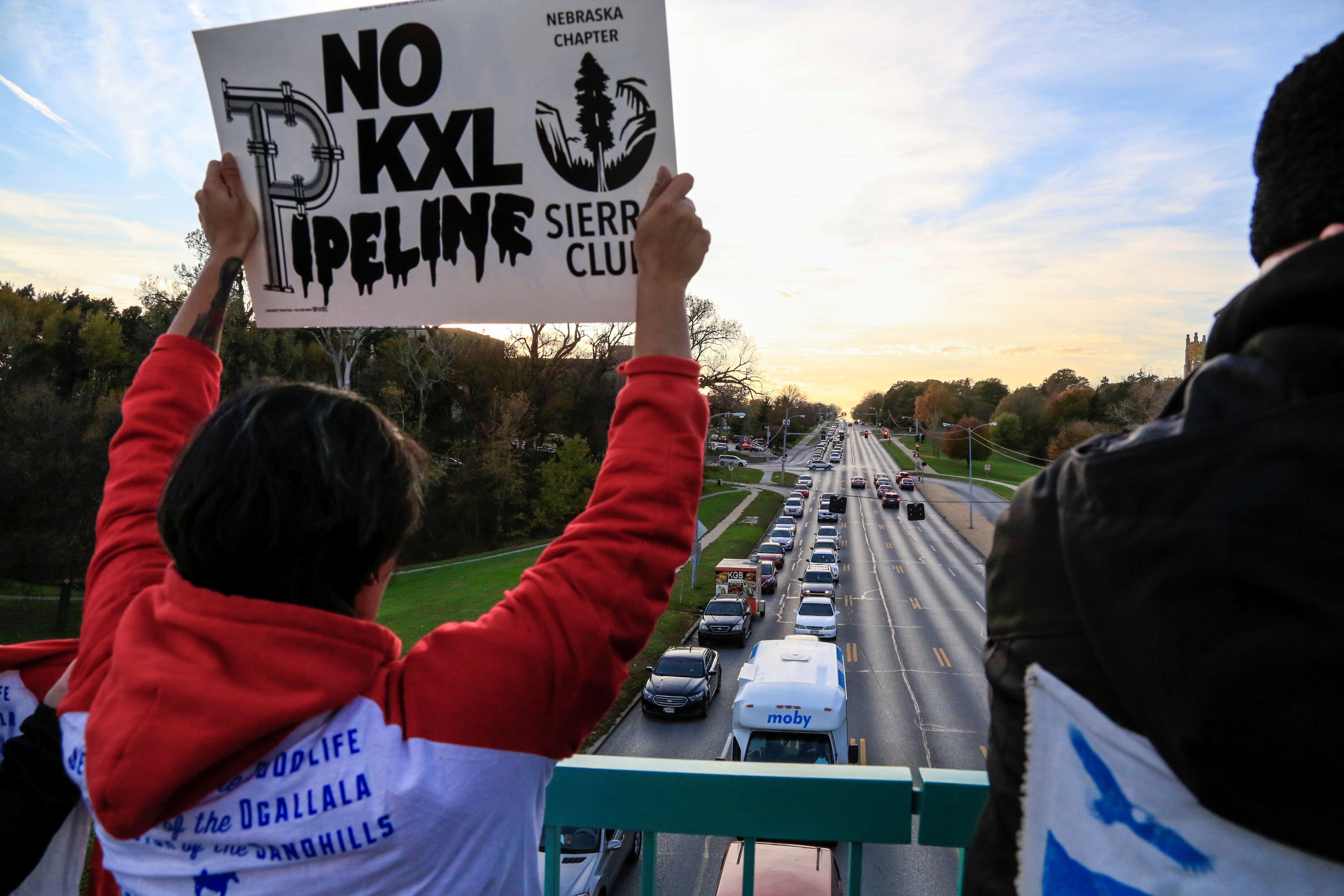 Opponents of the Keystone XL pipeline demonstrate on the Dodge Street pedestrian bridge during rush hour in Omaha, Neb., Wednesday, Nov. 1, 2017.
November 16, 2017 - 23:44 GMT
Passengers at a railway station in Tokyo. A train company apologized to customers after an express left a station early. Yes, you read that right.
November 16, 2017 - 23:31 GMT
Law enforcement officers are seen outside U.S. District Court in Washington, before they help transport Mustafa al-Imam, Friday, Nov. 3, 2017. Al-Imam is accused of playing an instrumental role in the Benghazi attacks and appear today in federal court. He faces three criminal charges that were filed in May 2015 but only recently unsealed: killing or conspiring to kill someone during an attack on a federal facility, providing support for terrorists, and using a firearm in connection with a violent crime. Al-Imam is the second suspect in the Benghazi attacks who's been captured by the U.S. and brought to court.
November 16, 2017 - 23:30 GMT
Turkish anti-corruption investigationReza Zarrab is taken to police headquarters in Istanbul, Turkey, in 2013.
November 16, 2017 - 23:17 GMT
GettyImages-164679938
November 16, 2017 - 23:16 GMT
Recruits belonging to Somalia's al Shabaab are seen near Mogadishu.
November 16, 2017 - 23:03 GMT