News of the day 2017/11/20, hour 11.
Kyle Graves, who is in recovery for opioid addition, sits in the home he shares with his mother in Franklin, Tenn., Tuesday, June 6, 2017. Graves' troubles began more than a decade ago when he sought relief for degenerative arthritis in his hips, shoulders, feet and back. He was prescribed oxycodone, an opioid drug that works best for short-term pain but is risky and potentially addictive when used long-term. (AP Photo/David Goldman)
November 20, 2017 - 11:38 GMT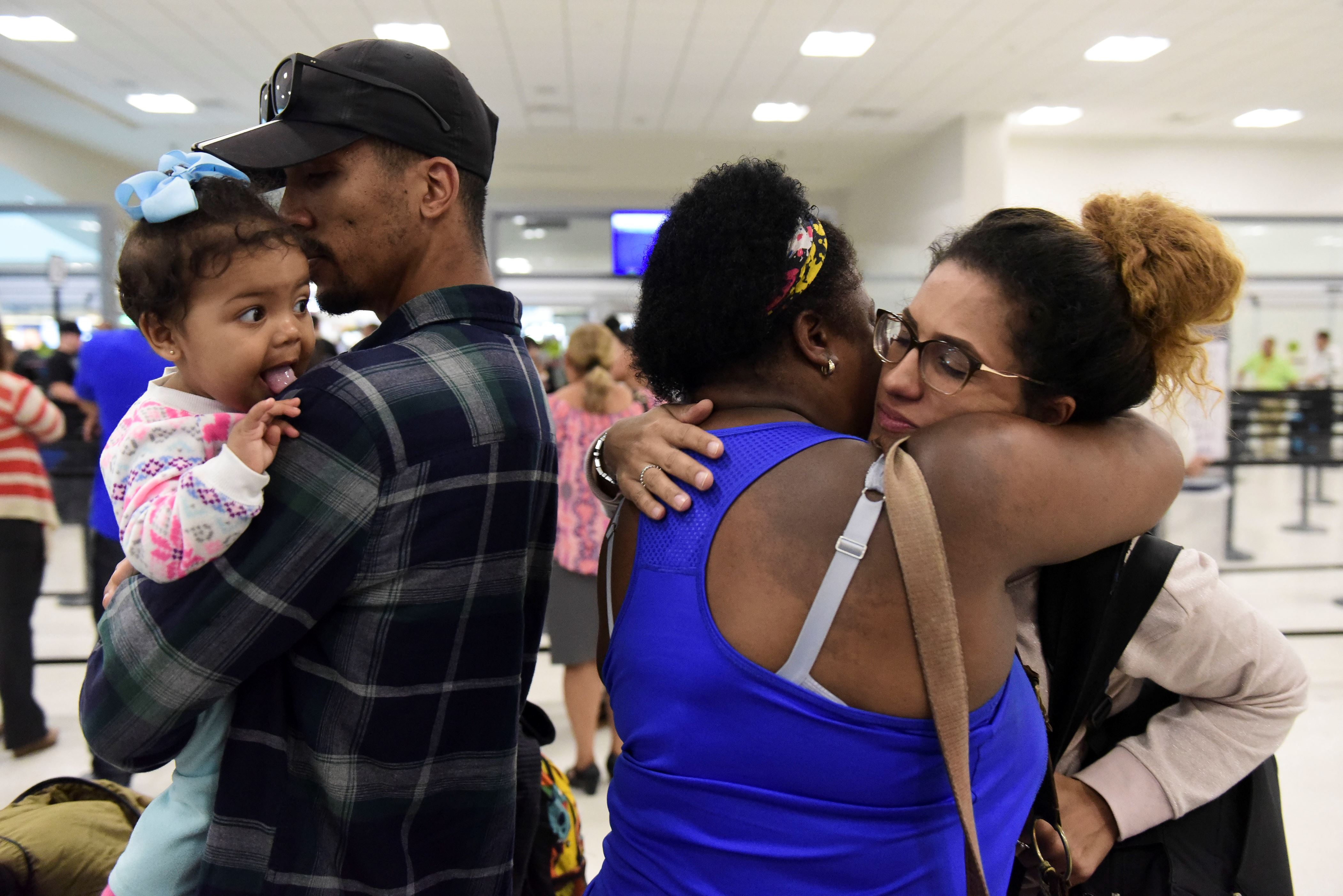 Waritza Alejandro embraces her mother-in-law Maritza Ortiz, before boarding a flight to Tampa with her husband Christian Vega and their daughter Tiana, in Carolina, Puerto Rico, Wednesday, Nov. 8, 2017. The couple lost their home to Hurricane Maria.
November 20, 2017 - 11:38 GMT