News of the day 2017/11/26, hour 21.
In this Monday, Nov. 20, 2017 photo a passerby makes their way past a mural, in Boston's East Boston neighborhood, that is meant to pay tribute to grandmothers of East Boston from the early twentieth century up through the present, many of whom immigrated to the U.S. Murals celebrating immigrants are cropping up across Boston neighborhoods as part of the national "To Immigrants With Love" campaign. (AP Photo/Steven Senne)
November 26, 2017 - 21:17 GMT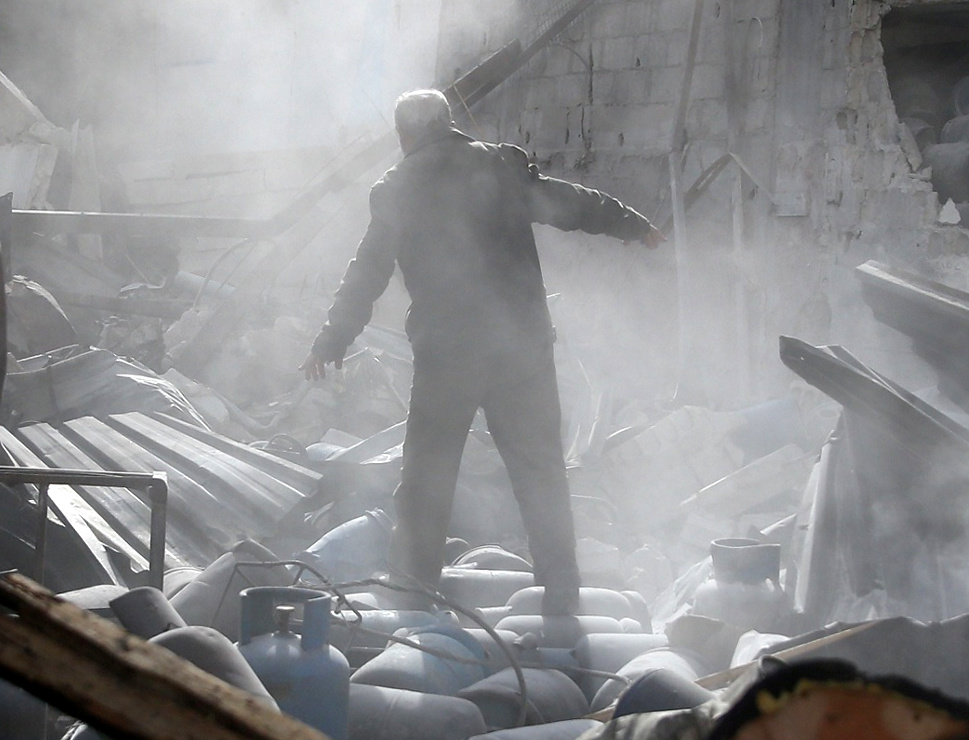 A man stands on the rubble of damaged buildings after an airstrike on the rebel-held town of Mesraba in the eastern Damascus suburb of Ghouta, Syria, November 26, 2017.
November 26, 2017 - 21:05 GMT