News of the day 2018/03/09, hour 05.
South Korean national security director Chung Eui-yong, center, speaks to reporters at the White House in Washington, Thursday, March 8, 2018, as intelligence chief Suh Hoon, left and Cho Yoon-je, the South Korea ambassador to United States, listen. President Donald Trump has accepted an offer of a summit from the North Korean leader and will meet with Kim Jong Un by May, Chung said in a remarkable turnaround in relations between two historic adversaries. (AP Photo/Andrew Harnik)
March 09, 2018 - 05:43 GMT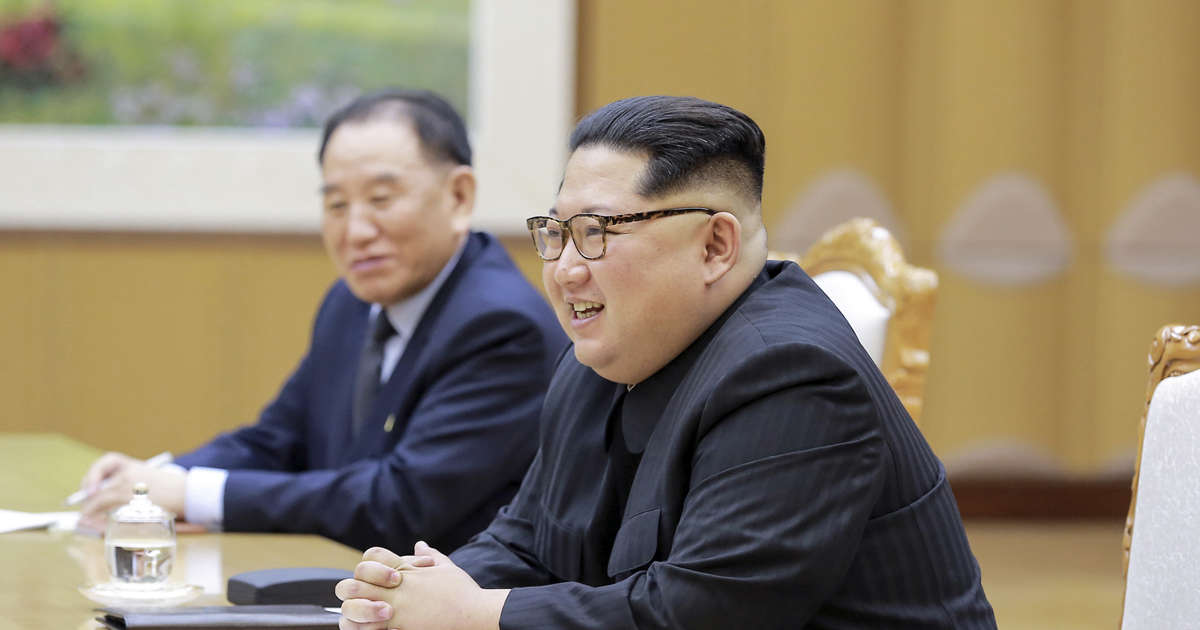 North Korean leader Kim Jong Un meets members of the special delegation of South Korea's President in this photo released by North Korea's Korean Central News Agency (KCNA) on March 6, 2018.
March 09, 2018 - 05:43 GMT
The Norwegian Epic will be based at Port Canaveral for the next two fall/winter seasons. Its first sailing from Port canaveral is Saturday.
March 09, 2018 - 05:42 GMT
A Rohingya refugee child climbs stairs at Hakimpara refugee camp in Bangladesh's Ukhia district in January 2018
March 09, 2018 - 05:30 GMT
180308-cbssf-bart-station-closure-01.jpg
March 09, 2018 - 05:29 GMT
In this In Feb. 28, 2018, photo, diver and Force Blue Co-Founder Rudy Reyes handles a crate full of coral to replace corals ripped off the reef during Hurricane Maria, as part of a nearly $1.5 million coral reef restoration effort largely funded by the federal government, off the coast of Fajardo, Puerto Rico. The group is focusing on the island's northeast region, where swaths of mostly elkhorn and staghorn corals received the brunt of large swells generated during the hurricane. (Jim Hellemn via AP)
March 09, 2018 - 05:29 GMT