News of the day 2018/03/19, hour 23.
In this June 12, 2016 file photo, law enforcement officials work at the Pulse nightclub in Orlando, Fla., following a mass shooting. The widow of the gunman who killed dozens of people at the Pulse nightclub in Orlando is going on trial Wednesday, March 14, 2018, in federal court. Thirty-one-year-old Noor Salman is charged with aiding and abetting her deceased husband Omar Mateen in planning the 2016 attack on the Pulse nightclub. (AP Photo/Chris O'Meara, File)
March 19, 2018 - 23:08 GMT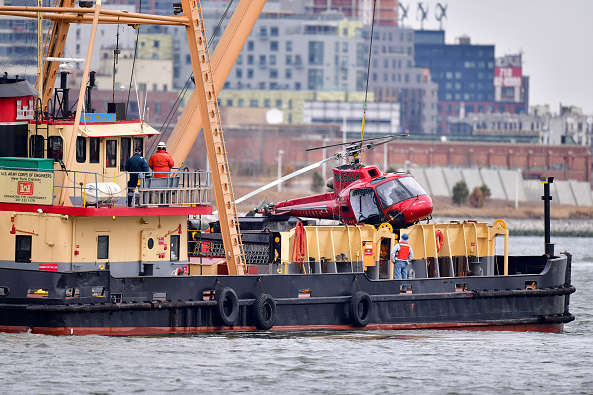 A helicopter is pulled from the East River on March 12, 2018 in New York City. Five people died after the helicopter made an emergency landing and flipped upside down on Sunday night, trapping the passengers inside.
March 19, 2018 - 23:08 GMT