News of the day 2018/04/19, hour 23.
Members of the US-backed Syrian Democratic Forces made up of an alliance of Arab and Kurdish fighters, inspect the Tabqa dam on March 27, 2017, which has been recently partially recaptured, as part of their battle for the jihadists' stronghold in nearby Raqa.
April 19, 2018 - 23:39 GMT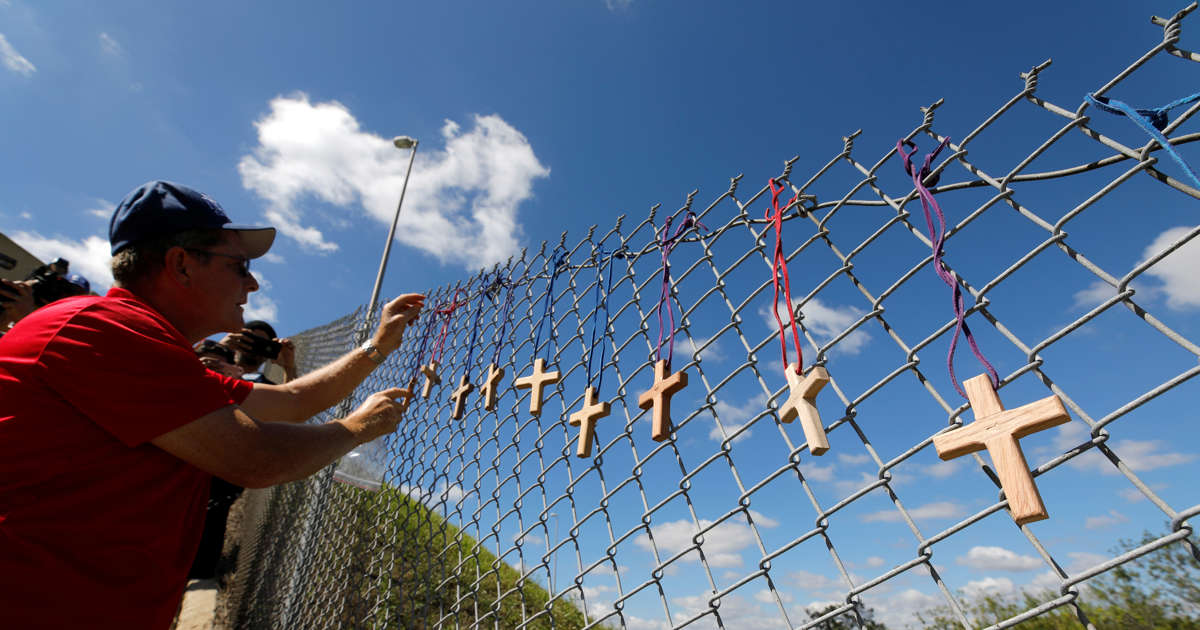 Nikolas Cruz, who could face the death penalty if convicted of murdering 17 people at Marjory Stoneman Douglas High School in Parkland, Fla. on Valentine's Day, appears in court in front of Broward Circuit Judge Elizabeth Scherer on Wednesday, April 11, 2018 for a hearing that may decide who will represent him in a bid to spare his life Wednesday at the Broward Courthouse in Fort Lauderdale, Fla. (Taimy Alvarez/Sun Sentinel/TNS) ** OUTS - ELSENT, FPG, TCN - OUTS **
April 19, 2018 - 23:26 GMT
Stevante Clark, the older brother of Stephon Clark, talks with supporters after they shut down the Golden 1 Center in Sacramento, Calif., on March 22, 2018.
April 19, 2018 - 23:13 GMT
In this undated photo provided by the U.S. Fish and Wildlife Service, an airplane flies over caribou from the Porcupine Caribou Herd on the coastal plain of the Arctic National Wildlife Refuge in northeast Alaska. The Trump administration is moving toward oil and gas drilling in Alaska's Arctic National Wildlife Refuge. A notice being published Friday, April 20, 2018, in the Federal Register starts a 60-day review to sell oil and gas leases in the remote refuge. Oil and gas drilling in the pristine area in northeastern Alaska is a longtime Republican priority that most Democrats fiercely oppose. (U.S. Fish and Wildlife Service via AP)
April 19, 2018 - 23:01 GMT