News of the day 2018/04/27, hour 20.
Melania Trump and Brigitte Macron at the National Gallery of Art in Washington DC on 24 April. Shes much more constrained than I am. I go out every day in Paris, said Macron of Trump.
April 27, 2018 - 20:43 GMT
FILE - In this June 5, 2017, file photo, Arizona state Democratic Rep. Reginald Bolding, left, calls on Gov. Doug Ducey to remove six confederate monuments in Arizona during a news conference by the NAACP and Black Lives Matter in Phoenix, Ariz. Rep. Maria Syms wrote in a column published in the Arizona Republic that Bolding, one of the two best-known leaders of the #RedforEd movement, are "political operatives" who are radicalizing Arizona youth. She called Noah Karvelis' classroom "exotic" and said he prides himself on teaching students music from the hip hop artist Kendrick Lamar. Syms included a lyric from the Pulitzer Prize-winning artist that included a derogatory term for African-Americans. (AP Photo/Angie Wang, File)
April 27, 2018 - 20:42 GMT
vivo-phone-ces-2018-8955
April 27, 2018 - 20:06 GMT
Palestinians medics carry a wounded man during a protest at the Gaza Strip's border with Israel, Friday, April 27, 2018. Palestinians converged on the Gaza border with Israel for a fifth round of weekly protests Friday, some throwing stones and burning tires, as a top U.N. official urged Israel to refrain from using excessive force against them. (AP Photo/ Khalil Hamra)
April 27, 2018 - 20:05 GMT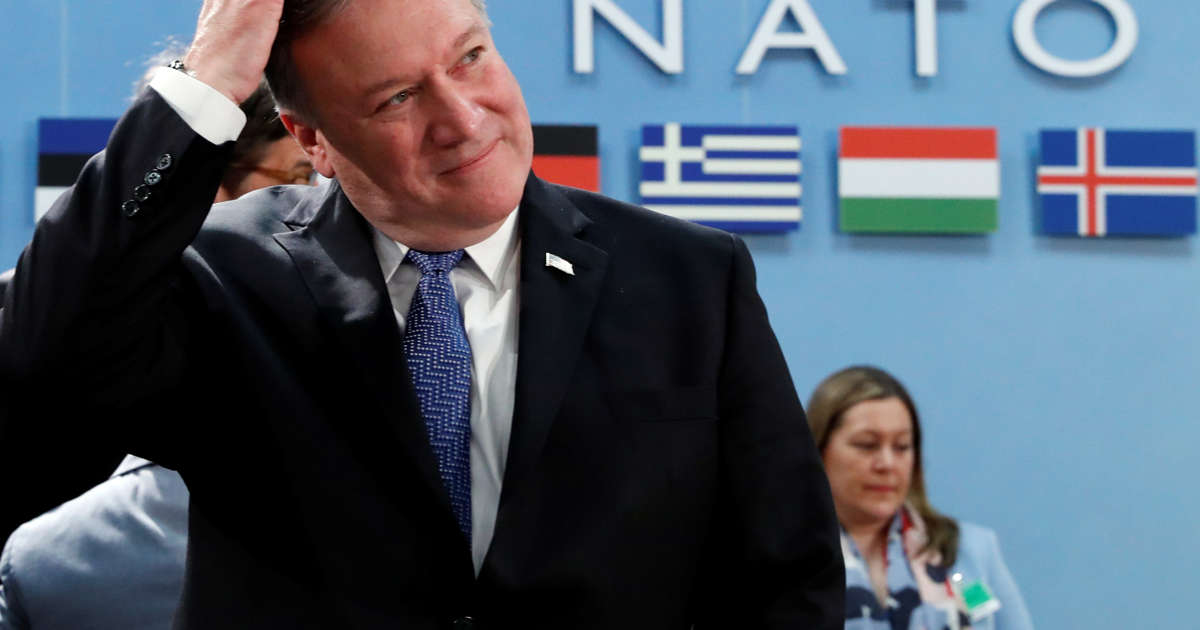 U.S. Secretary of State Mike Pompeo attends a NATO foreign ministers meeting at the Alliance's headquarters in Brussels, Belgium April 27, 2018.
April 27, 2018 - 20:05 GMT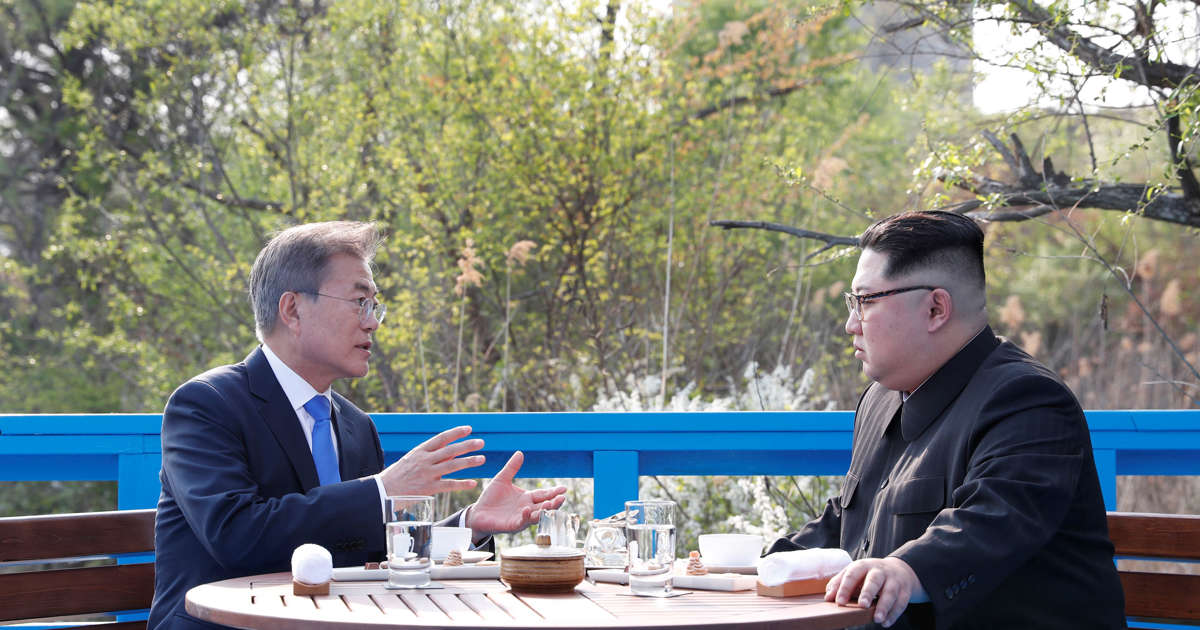 South Korean President Moon Jae-in and North Korean leader Kim Jong Un meet at the truce village of Panmunjom inside the demilitarized zone separating the two Koreas, South Korea, April 27, 2018.
April 27, 2018 - 20:05 GMT
FILE PHOTO: Unite The Right rally organizer Jason Kessler attempts to speak at a press conference in front of Charlottesville City Hall in Charlottesville
April 27, 2018 - 20:04 GMT
FILE - In this April 10, 2018, file photo, former U.S. Rep. Dennis Kucinich, of Ohio speaks during the Ohio Democratic Party's fifth debate in the primary race for governor at Miami (OH) University's Middletown campus in Middletown, Ohio. Kucinich is returning a $20,000 speaking fee he received last year from a group sympathetic to Syrian President Bashar Assad. The Democratic candidate for Ohio governor announced his decision in a letter sent Thursday, April 26, 2018, to The Plain Dealer. (AP Photo/John Minchillo, File)
April 27, 2018 - 20:04 GMT
An unidentified Immigration and Customs Enforcement deportation officer reviews forms at the the Pacific Enforcement Response Center in Laguna Niguel, Calif., on April 26, 2017. Protesters in Hendersonville, N.C., crashed an ICE picnic following a week of immigration raids in the area.
April 27, 2018 - 20:03 GMT
FILE PHOTO: An American Airlines plane takes off from Los Los Angeles International airport
April 27, 2018 - 20:03 GMT
Marjory Stoneman Douglas' History teacher, Greg Pittman, speaks during the Walk for Solidarity at North Community Park in Parkland, Fla., on Saturday March 10th, 2018.
April 27, 2018 - 20:03 GMT
FILE - In this Nov. 24, 2014, file photo, journalist Tom Brokaw is introduced before being awarded the Presidential Medal of Freedom during a ceremony in the East Room of the White House in Washington. A woman who worked as a war correspondent for NBC News says Brokaw groped her, twice tried to forcibly kiss her and made inappropriate overtures attempting to have an affair. (AP Photo/Pablo Martinez Monsivais, File)
April 27, 2018 - 20:03 GMT
Romaine lettuce grows near Soledad
April 27, 2018 - 20:02 GMT
FILE - In this June 2011, file photo, grizzly bear No. 399 crosses a road in Grand Teton National Park, Wyo., with her three cubs. U.S. officials said Friday, April 27, 2018, that they will not restore federal protections for Yellowstone-area grizzly bears despite a court ruling that called into question the government's rationale for placing the animals under state management. (AP photo/Tom Mangelsen, File)
April 27, 2018 - 20:02 GMT