BARCELONA city news.
The Open Arms rescue boat, run by the Spanish Proactiva Open Arms charity, arrives to port in Barcelona.
July 04, 2018 - 13:36 GMT
FILE - In this Jan. 28, 2016 file photo, former HSBC employee Herve Falciani pauses during a press conference in Barcelona, Spain. A former HSBC technology employee convicted for leaking account data that led to a tax evasion scandal has been arrested in Madrid on an arrest warrant issued by Switzerland, Spanish police said Thursday, April 5, 2018. (AP Photo/Emilio Morenatti, File)
April 05, 2018 - 21:30 GMT
Pro-independence supporters wave "estelada" or pro independence flags during a rally of "Junts pel Si" or "Together for YES" in Barcelona, Spain on Sept. 25, 2015.
March 25, 2018 - 17:22 GMT
Catalan Mossos d'Esquadra regional police officers clash with pro-independence supporters trying to reach the Spanish government office in Barcelona, Spain, Sunday, March 25, 2018. Grassroots groups both for and against Catalan secession called for protests Sunday in Barcelona after Carles Puigdemont, the fugitive ex-leader of Catalonia and ardent separatist, was arrested Sunday by German police on an international warrant. (AP Photo/Emilio_Morenatti)
March 25, 2018 - 17:22 GMT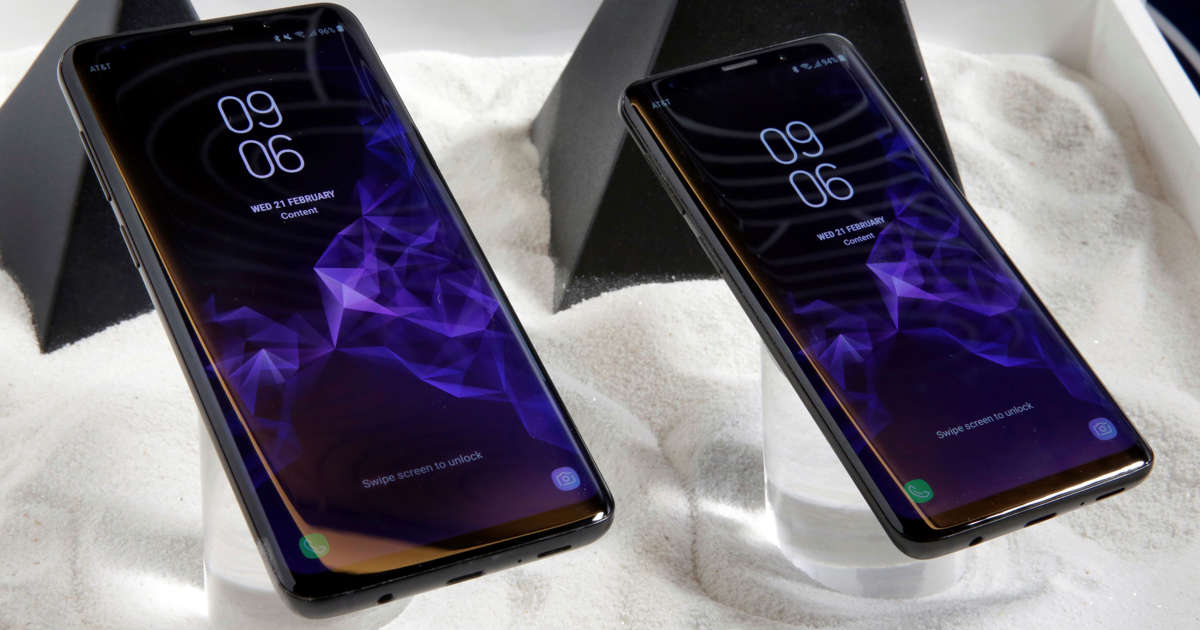 This Wednesday, Feb. 21, 2018, photo shows the Samsung Galaxy S9 Plus, left, and Galaxy S9 mobile phones are shown in this photo during a product preview in New York. The Galaxy S9 phones were unveiled Sunday, Feb. 25, in Barcelona, Spain, and will be available March 16. Advance orders begin this Friday. (AP Photo/Richard Drew)
March 22, 2018 - 20:41 GMT
A woman holds the new Lg G6 at the Mobile World Congress in Barcelona, Spain, Tuesday, Feb. 28, 2017.
February 11, 2018 - 11:50 GMT
Carles Puigdemont, who fled to Belgium after the Catalan parliament declared independence in October, was chosen as candidate to lead Catalonia again, with the regional parliament set to vote on the issue in Barcelona January 30, 2018
January 28, 2018 - 00:11 GMT
Demonstrators hold banners reading in Catalan "Freedom for political prisoners" in Barcelona, Spain, Tuesday, Jan. 16, 2018, during a protest in support of Jordi Sanchez, of Assamblea Nacional Catalana, and Jordi Cuixart, leader of Omnium Cultural, jailed three months ago amid an independence push in Spain's north eastern region. The pair are being investigated for possible charges of sedition. (AP Photo/Emilio Morenatti)
January 17, 2018 - 11:36 GMT
FILE PHOTO: Protesters hold the lights of their mobile phones as they wave Estelada flags during a demonstration called by pro-independence associations asking for the release of jailed Catalan activists and leaders, in Barcelona
November 27, 2017 - 10:19 GMT
Protesters have taken part in demonstrations in Barcelona to call for the release of detained Catalan officials in Madrid
November 16, 2017 - 05:41 GMT