BEIJING city news.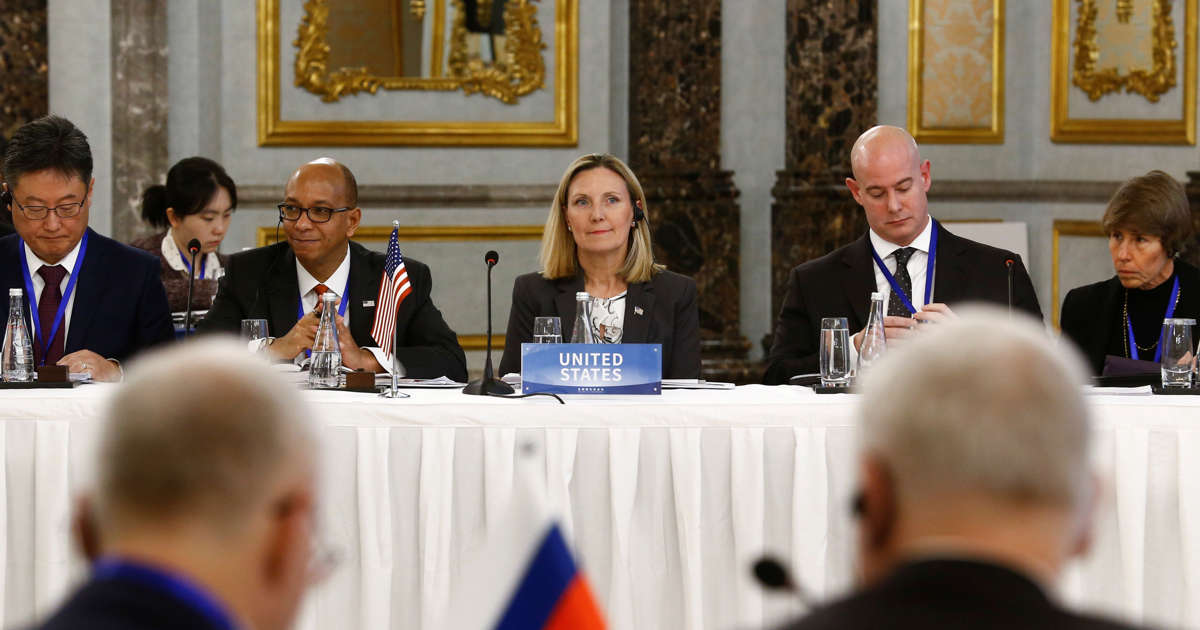 U.S. Under-Secretary of State Andrea Thompson (C) and the U.S. delegation attend a Treaty on the Non-Proliferation of Nuclear Weapons (NPT) conference with the UN Security Council's five permanent members (P5) China, France, Russia, Britain, and U.S., in Beijing, China, January 30, 2019. REUTERS/Thomas Peter/Pool
January 31, 2019 - 20:21 GMT
US President Donald Trump (L) looks up as he sits beside China's President Xi Jinping during a tour of the Forbidden City in Beijing on November 8, 2017. US President Donald Trump toured the Forbidden City with Chinese leader Xi Jinping on November 8 as he began the crucial leg of an Asian tour intended to build a global front against North Korea's nuclear threats.
January 29, 2019 - 03:59 GMT
Pedestrians walk past a Huawei retail shop in Beijing on Dec. 6, 2018.
January 28, 2019 - 21:50 GMT
North Korean official Kim Yong Chol, right, prepares to leave the Beijing International Airport in Beijing Thursday, Jan. 17, 2019. Kim arrived in Beijing on Thursday, reportedly en route to the United States for talks ahead of a possible second summit between President Donald Trump and North Korean leader Kim Jong Un. (Kyodo News via AP)
January 17, 2019 - 18:32 GMT
In this Jan. 9, 2019, photo, a security guard stands near the Huawei company logo during a new product launching event in Beijing. (AP Photo/Andy Wong)
January 13, 2019 - 06:22 GMT
The Chinese and US national flags are seen during a promotional event in Beijing
January 09, 2019 - 10:22 GMT
A man rides with a student pass crime scene investigators as they leave the Beijing No. 1 Affiliated Elementary School of Xuanwu Normal School in Beijing, China, Tuesday, Jan. 8, 2019. A male attacker injured 20 children Tuesday inside the primary school in China's capital, officials said. (AP Photo/Ng Han Guan)
January 08, 2019 - 11:13 GMT
FILE PHOTO: Chinese ships are seen during a search and rescue exercise near Qilian Yu subgroup in the Paracel Islands, which is known in China as Xisha Islands, South China Sea
January 07, 2019 - 13:06 GMT
Pedestrians walk past two girls, one wearing a face mask, sitting on their luggage outside the Beijing west railway station
January 05, 2019 - 11:25 GMT
FILE - In this Sept. 26, 2018, file photo, visitors look at a display for 5G wireless technology from Chinese technology firm Huawei at the PT Expo in Beijing. While a Huawei executive faces possible U.S. charges over trade with Iran, the Chinese tech giant's ambition to be a leader in next-generation telecoms is colliding with security worries abroad. (AP Photo/Mark Schiefelbein, File)
December 16, 2018 - 12:20 GMT