BEIJING city news.
WASHINGTON, DC - MAY 03: U.S. President Donald Trump talks to reporters while hosting Slovak Republic Prime Minister Peter Pellegrini in the Oval Office at the White House May 03, 2019 in Washington, DC. Pellegrini's visit is part of the Trump Administration's larger diplomatic attempt to compete with Moscow and Beijing in Central Europe. (Photo by Chip Somodevilla/Getty Images)
May 13, 2019 - 00:52 GMT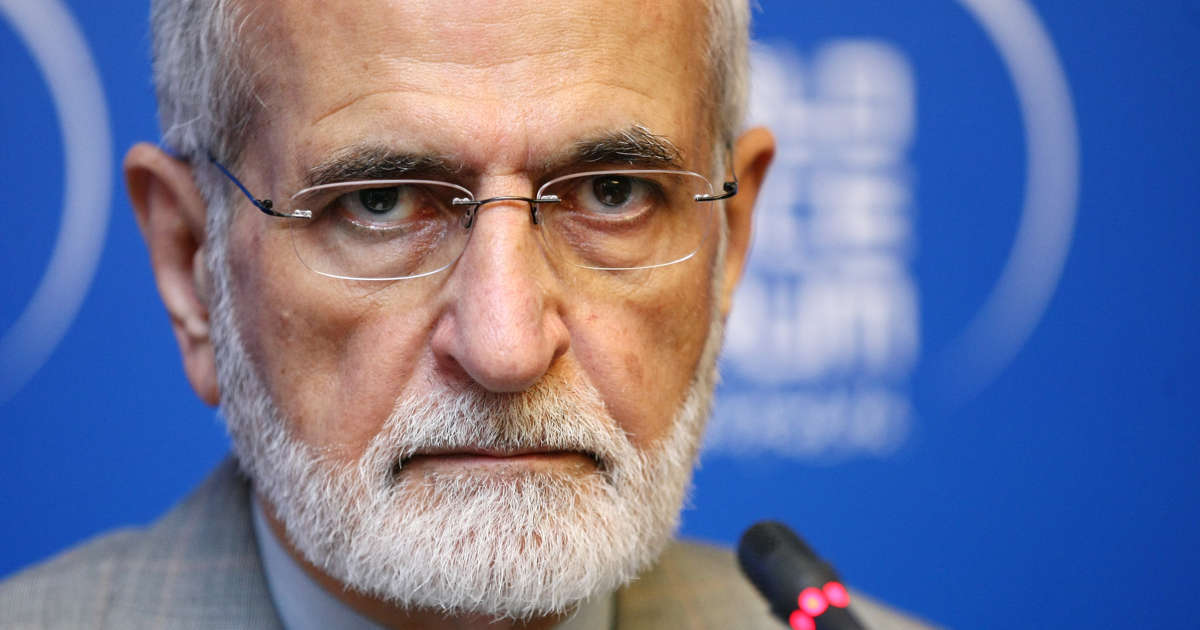 BEIJING, CHINA - JUNE 25: Former Iranian Foreign Minister Kamal Kharazi speaks during the 6th World Peace Forum on Challenges to International Security at Tsinghua University on June 25, 2017 in Beijing, China. The 2-day forum opened on Saturday. (Photo by VCG/VCG via Getty Images)
May 12, 2019 - 10:43 GMT
(FILES) This file picture taken on November 9, 2017 shows US President Donald Trump (L) and China's President Xi Jinping leaving a business leaders event at the Great Hall of the People in Beijing. - US President Donald Trump on March 1, 2019, urged China to abolish tariffs on agricultural products imported from the United States -- adding that trade talks between the rival powers were going well. "I have asked China to immediately remove all Tariffs on our agricultural products (including beef, pork, etc.)," the president wrote on Twitter. (Photo by Nicolas ASFOURI / AFP)NICOLAS ASFOURI/AFP/Getty Images ORIG FILE ID: AFP_1E382Y
May 10, 2019 - 23:09 GMT
In this April 28, 2019, photo, workers assemble truck's tires at a plant in Nantong city in east China's Jiangsu province Sunday, April 28, 2019. China's exports fell in April amid a bruising tariff war with Washington, adding to pressure on Beijing on the eve of negotiations aimed at settling the fight over its technology ambitions. (Chinatopix via AP)
May 09, 2019 - 10:52 GMT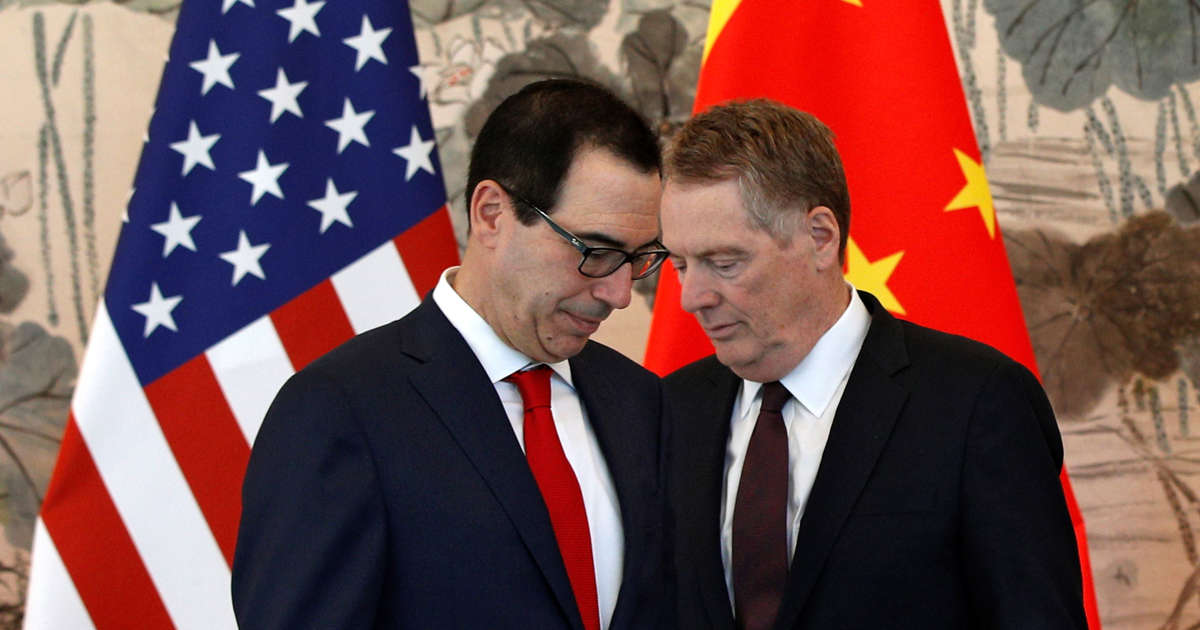 U.S. Treasury Secretary Steven Mnuchin and his Trade Representative Robert Lighthizer arrive for a group photo session after their meeting with Chinese Vice Premier Liu He, at the Diaoyutai State Guesthouse in Beijing, China, May 1, 2019. Andy Wong/Pool via REUTERS
May 07, 2019 - 14:09 GMT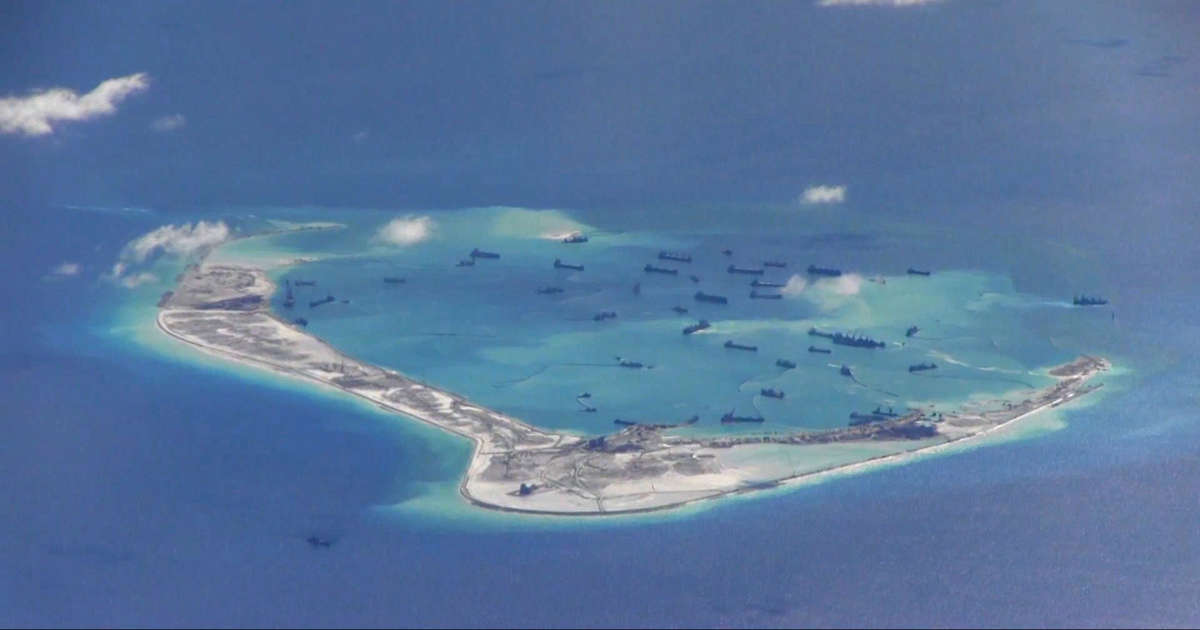 Chinese dredging vessels are purportedly seen in the waters around Mischief Reef in the disputed Spratly Islands in the South China Sea, May 21, 2015.
May 06, 2019 - 10:37 GMT
China's President Xi Jinping (L) and US President Donald Trump attend a welcome ceremony at the Great Hall of the People in Beijing on November 9, 2017. / AFP PHOTO / NICOLAS ASFOURI (Photo credit should read NICOLAS ASFOURI/AFP/Getty Images)
April 03, 2019 - 06:47 GMT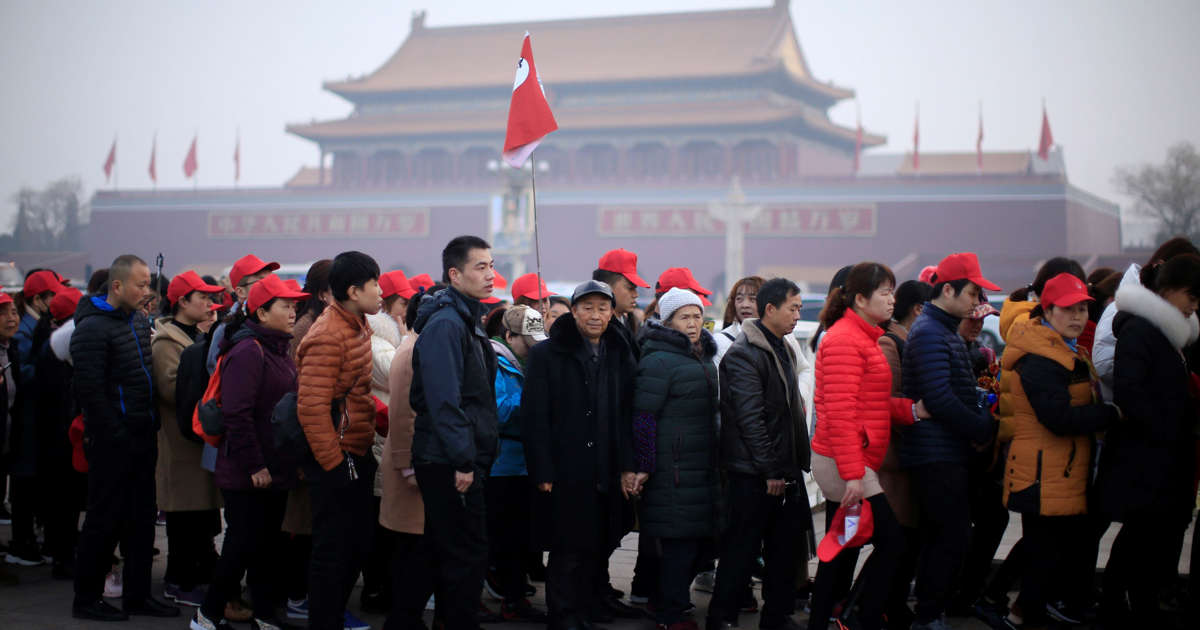 People gather at Tiananmen Square after a flag-raising ceremony ahead of the opening session of the National People's Congress (NPC) in Beijing, China, March 5, 2019. REUTERS/Aly Song
March 05, 2019 - 23:01 GMT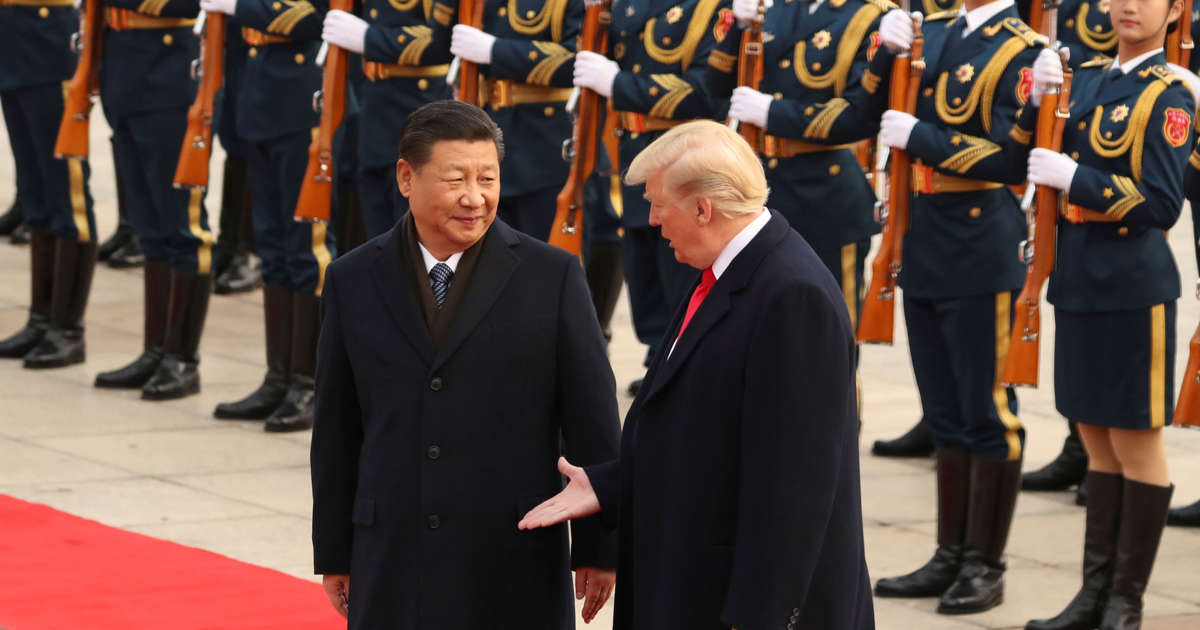 President Donald Trump and Chinese President Xi Jinping participate in a welcome ceremony at the Great Hall of the People, Thursday, Nov. 9, 2017, in Beijing, China. (AP Photo/Andrew Harnik)
February 24, 2019 - 23:14 GMT
Iranian Foreign Minister Mohammad Javad Zarif, left, and his Chinese counterpart Wang Yi shake hands during their meeting at the Diaoyutai State Guesthouse in Beijing Tuesday, Feb. 19, 2019. (How Hwee Young/Pool Photo via AP)
February 19, 2019 - 14:03 GMT