BEIJING city news.
FILE PHOTO: Chinese Foreign Ministry spokesman Lu Kang answers questions about a major bus accident in North Korea, during a news conference in Beijing
May 24, 2018 - 08:00 GMT
German Chancellor Angela Merkel (R) walks with China's Premier Li Keqiang during a welcome ceremony outside the Great Hall of the People in Beijing on May 24, 2018. - Merkel is on a three-day visit to China and will also visit Shenzhen in the country's south. (Photo by GREG BAKER / AFP) (Photo credit should read GREG BAKER/AFP/Getty Images)
May 24, 2018 - 07:43 GMT
Malaysia Airlines Flight 370 disappeared in March 2014 with 239 people onboard while en route from Kuala Lumpur to Beijing.
May 23, 2018 - 12:02 GMT
Dominican Foreign Minister Miguel Vargas, left, and Chinese Foreign Minister Wang Yi prepare to shake hands after they signed the joint communique at the Diaoyutai State Guesthouse in Beijing, Tuesday, May 1, 2018. The Dominican Republic's government announced Monday that it is establishing diplomatic relations with China and breaking diplomatic ties with Taiwan and will later recognize Taiwan as an "inalienable part of Chinese territory." (AP Photo/Andy Wong)
May 01, 2018 - 03:18 GMT
Treasury Secretary Steve Mnuchin said at the weekend he was considering a trip to Beijing to discuss the US trade dispute with China
April 24, 2018 - 21:55 GMT
Mr. Xi, left, and Mr. Kim in Beijing in March.
April 22, 2018 - 18:10 GMT
In this March 6, 2017 photo, Sun Zhengcai, then party secretary of Chongqing, attends a meeting on the sidelines of the National People's Congress at the Great Hall of the People in Beijing, China. Former Chinese political high-flyer Sun is standing trial Thursday, April 12, 2018, for bribery in eastern China, making him one of the highest-level officials to be prosecuted in President Xi Jinping's sweeping anti-corruption campaign. (AP Photo/Ng Han Guan)
April 12, 2018 - 04:12 GMT
In this March 26, 2018, photo provided March 28, 2018 by the North Korean government, North Korean leader Kim Jong Un, center, smiles as he and Chinese counterpart Xi Jingping, center left, attend a banquet at the Great Hall of the People, in Beijing. North Korea's leader Kim and his Chinese counterpart Xi sought to portray strong ties between the long-time allies despite a recent chill as both countries on Wednesday, March 28, 2018, confirmed Kim's secret trip to Beijing this week. The content of this image is as provided and cannot be independently verified. Korean language watermark on image as provided by source reads: "KCNA" which is the abbreviation for Korean Central News Agency. (Korean Central News Agency/Korea News Service via AP)
April 10, 2018 - 10:17 GMT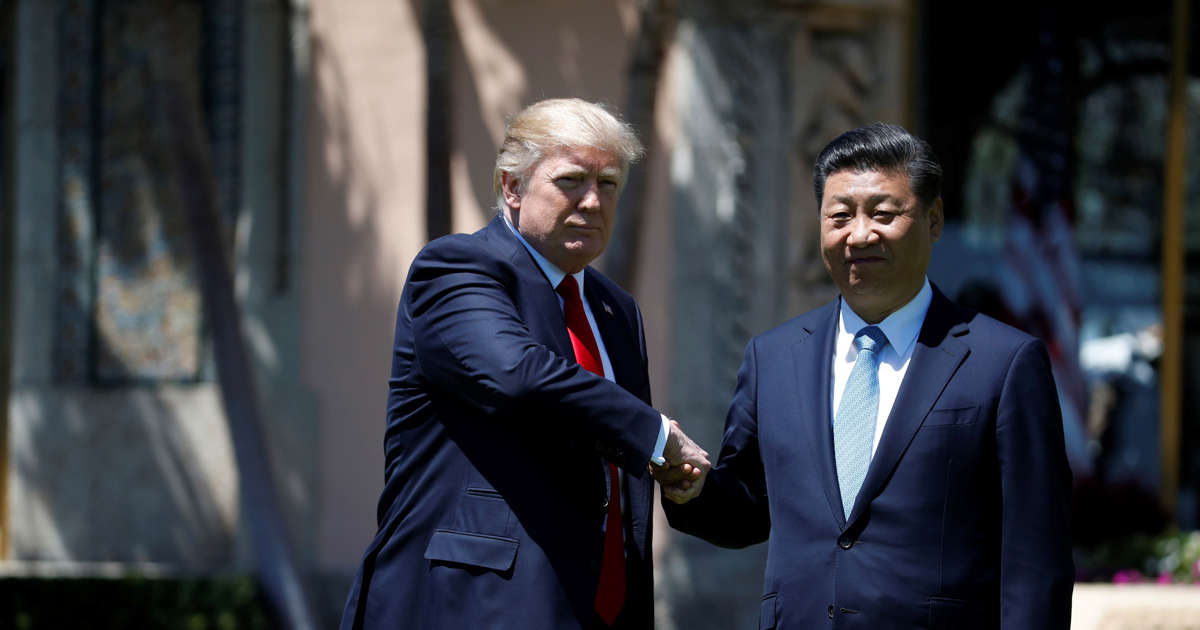 Chinese Deputy Finance Minister Zhu Guangyao speaks during a press conference on Sino-U.S. trade issues at the State Council Information Office in Beijing, Wednesday, April 4, 2018. China on Wednesday issued a $50 billion list of U.S. goods including soybeans and aircraft targeted for possible retaliation in an escalating technology dispute with Washington that companies worry could set back the global economic recovery. (AP Photo/Andy Wong)
April 04, 2018 - 23:10 GMT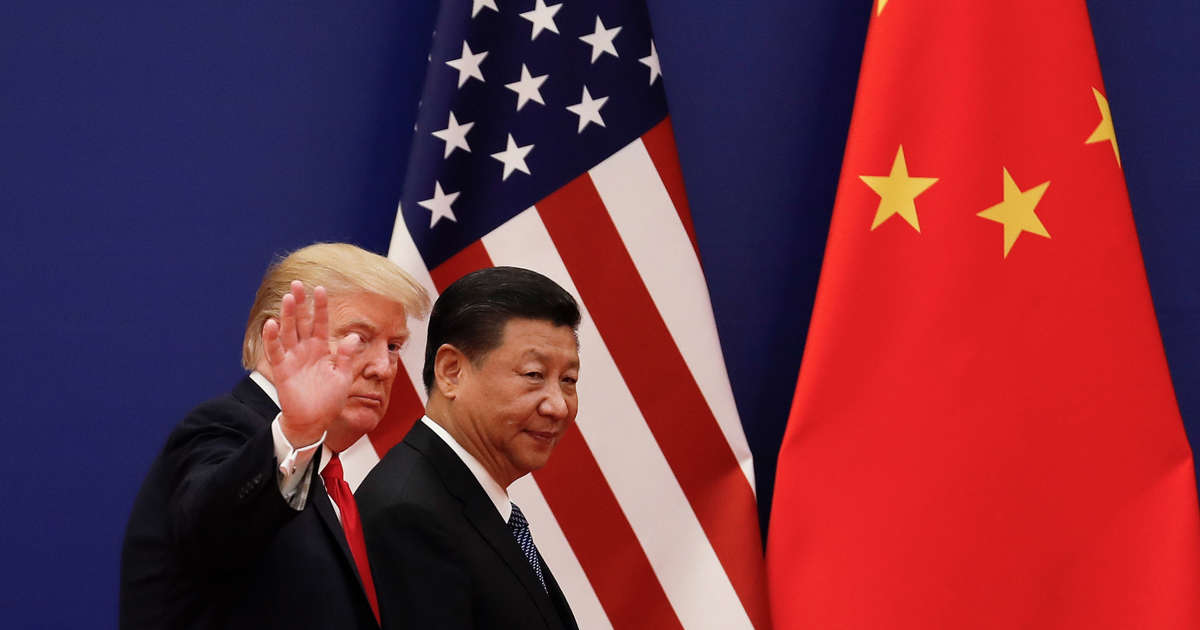 U.S. President Donald Trump waves next to Chinese President Xi Jinping after attending a business event at the Great Hall of the People in Beijing, Thursday, Nov. 9, 2017. Trump is on a five-country trip through Asia traveling to Japan, South Korea, China, Vietnam and the Philippines. (AP Photo/Andy Wong)
April 04, 2018 - 02:00 GMT