BRUSSELS city news.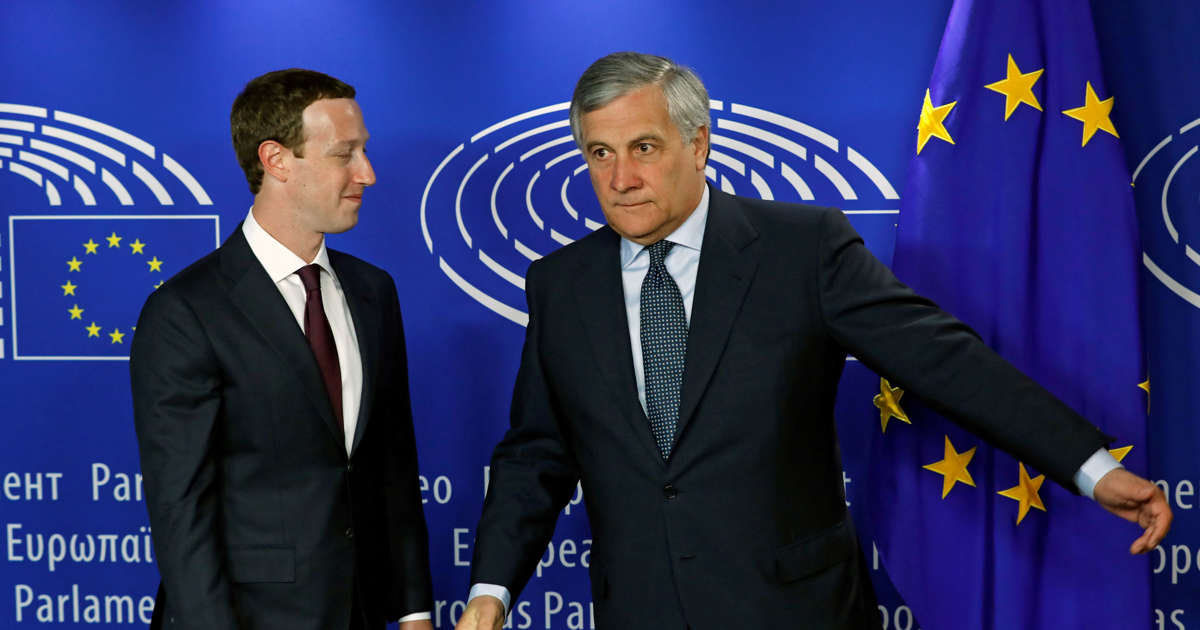 European Parliament President Antonio Tajani welcomes Facebook's CEO Mark Zuckerberg at the European Parliament in Brussels, Belgium May 22, 2018.
May 23, 2018 - 12:05 GMT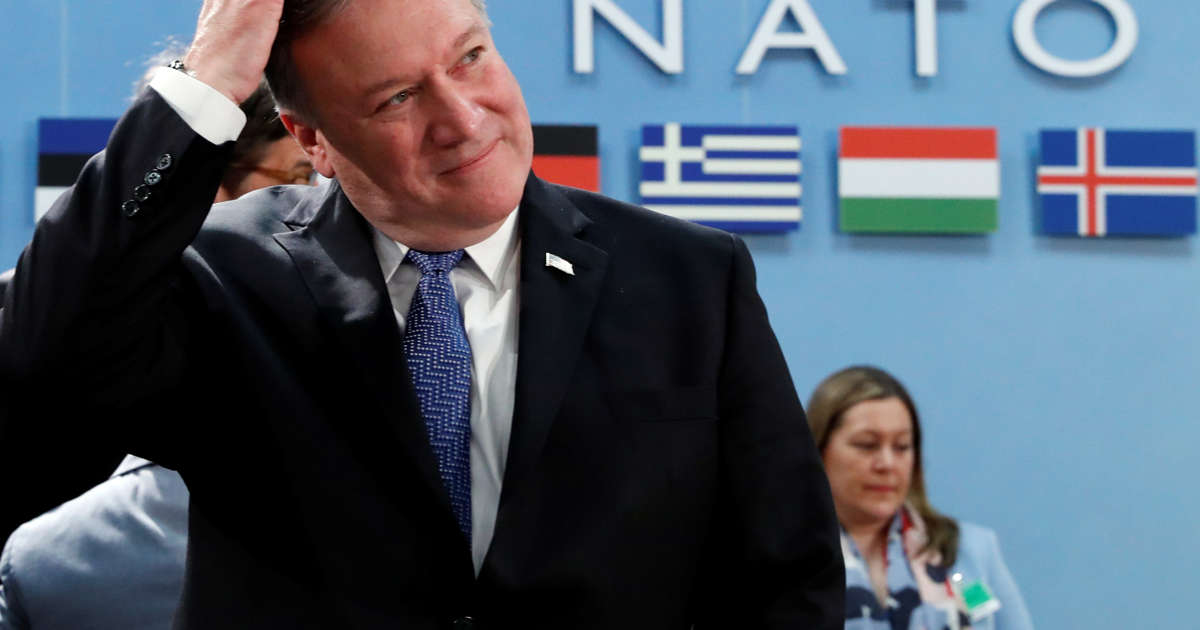 U.S. Secretary of State Mike Pompeo attends a NATO foreign ministers meeting at the Alliance's headquarters in Brussels, Belgium April 27, 2018.
April 27, 2018 - 20:05 GMT
People protest ahead of the historic EU vote on a full neonicotinoids ban at Place Schuman in Brussels, Belgium.
April 27, 2018 - 12:14 GMT
U.S. Secretary of State Mike Pompeo, left, shakes hands with NATO Secretary General Jens Stoltenberg prior to a meeting at NATO headquarters in Brussels on Friday, April 27, 2018. Mike Pompeo took over as America's top diplomat Thursday after being confirmed by the Senate and will participate in his first NATO foreign ministers meeting on Friday. (AP Photo/Virginia Mayo, Pool)
April 27, 2018 - 10:21 GMT
On the first day of his trial, Paris Islamist attacks suspect Salah Abdeslam proclaimed that he would only put his "trust in Allah" and accused the court in Belgium of being biased against Muslims
April 23, 2018 - 09:17 GMT
NATO Secretary General Jens Stoltenberg speaks during a media conference at NATO headquarters in Brussels on Tuesday, March 27, 2018. Jens Stoltenberg announced the expulsion of seven Russian staff at the alliance mission and the rejection of three more accreditations, reducing Russia's diplomatic manpower from 30 to 20 at the alliance. (AP Photo)
March 28, 2018 - 07:49 GMT
FILE - In this Dec. 21, 2017 file photo ousted Catalan leader Carles Puigdemont takes the podium at a gathering to watch the election results for Spain's Catalonia region at the Square Meeting Center in Brussels. The lawyer for fugitive former Catalan leader Carles Puigdemont says that he is being held by German police. Jaume Alonso-Cuevillas has confirmed to The Associated Press that German police stopped Puigdemont on Sunday, March 25, 2018 when he was crossing the border from Denmark. (AP Photo/Virginia Mayo,file)
March 25, 2018 - 16:19 GMT
FILE - In this Friday, Jan. 12, 2018 file photo, ousted Catalan leader Carles Puigdemont stands with elected Catalan lawmakers of his Together for Catalonia party at a park in Brussels. The lawyer for fugitive former Catalan leader Carles Puigdemont says that he is being held by German police on Sunday March 25, 2018 when he was crossing the border to enter from Denmark. (AP Photo/Virginia Mayo, File)
March 25, 2018 - 15:29 GMT
Britain's PM May and Slovenia's PM Cerar attend a EU leaders summit in Brussels
March 23, 2018 - 20:14 GMT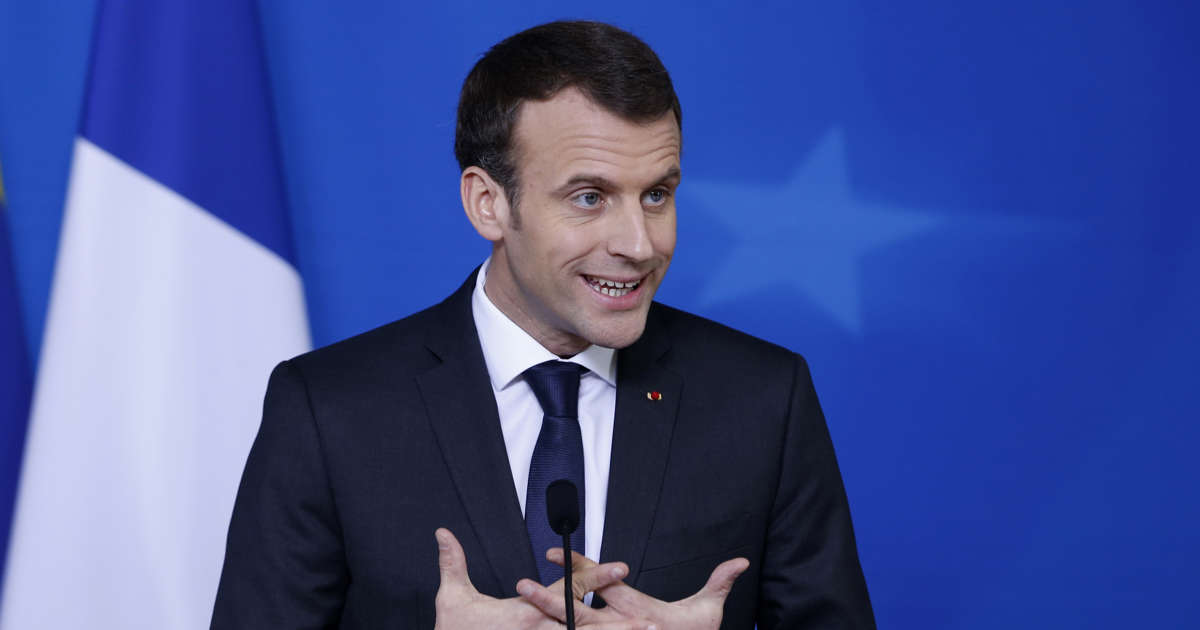 France's President Emmanuel Macron attends a news conference at a European Union leaders summit in Brussels, Belgium, March 23, 2018. REUTERS/Francois Lenoir
March 23, 2018 - 15:44 GMT