CAIRO city news.
An Egyptian archaeologist cleans mummified cats during the demonstration of a new discovery made by an Egyptian archaeological mission through excavation work at an area located on the stony edge of King Userkaf pyramid complex in Saqqara Necropolis, south of the capital Cairo, on November 10, 2018. (Photo by KHALED DESOUKI / AFP) (Photo credit should read KHALED DESOUKI/AFP/Getty Images)
November 11, 2018 - 07:49 GMT
First lady Melania Trump tours the pyramids of Egypt in Cairo on October 6, 2018.
October 10, 2018 - 15:02 GMT
First lady Melania Trump talks to the media as she visits the ancient statue of Sphinx, with the body of a lion and a human head, at the historic Giza Pyramids site near Cairo, Egypt, on Oct. 6, 2018.
October 10, 2018 - 13:17 GMT
Image: Egypt oldest villageThis undated photo released by the Egyptian Ministry of Antiquities, shows one of the oldest villages ever found in the Nile Delta, with remains dating back to before the pharaohs in Tell el-Samara, about 140 kilometers (87 miles) north of Cairo, Egypt.
September 02, 2018 - 20:58 GMT
Caption:Egyptian Muslim Brotherhood leader Mohamed Badie stands behind bars during his trial at the non-commissioned police officers institute in the capital Cairo on 28 February, 2015. The court sentenced Badie to life imprisonment over the killing of protesters who stormed the group's Cairo headquarters in 2013. Three co-defendants of Badie were sentenced to death in the same trial. AFP PHOTO/ MOHAMED EL-SHAHED (Photo credit should read MOHAMED EL-SHAHED/AFP/Getty Images)
July 28, 2018 - 19:35 GMT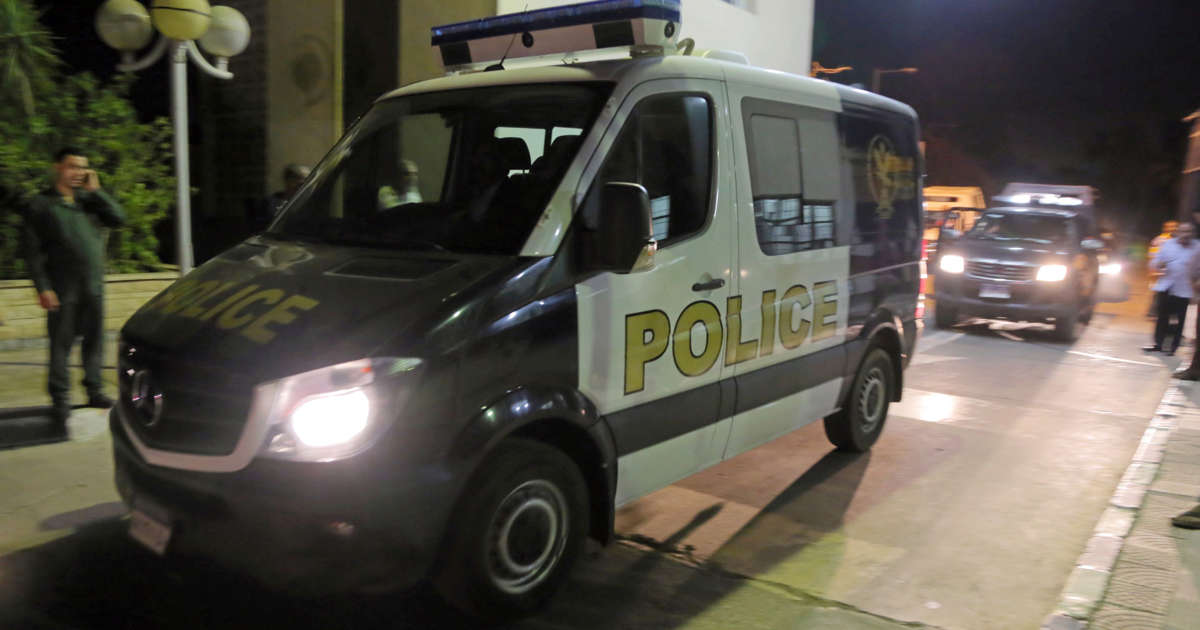 A police car leaves the location of a blast which occurred in a storage facility belonging to a local petrochemicals company outside the airport in the northern part of Cairo, Egypt July 13, 2018. REUTERS/Mohamed Abd El Ghany
July 13, 2018 - 14:45 GMT
In this Thursday, June 21, 2018 photo, provided by Egypt's state news agency, MENA, Egyptian President Abdel-Fattah el-Sissi, center, meets with President Donald Trump's son-in-law and senior adviser Jared Kushner, second left, and Mideast envoy Jason Greenblatt on the latest stop in a regional tour to discuss a blueprint for an Israeli-Palestinian peace deal, in Cairo, Egypt. (MENA via AP)
June 24, 2018 - 12:18 GMT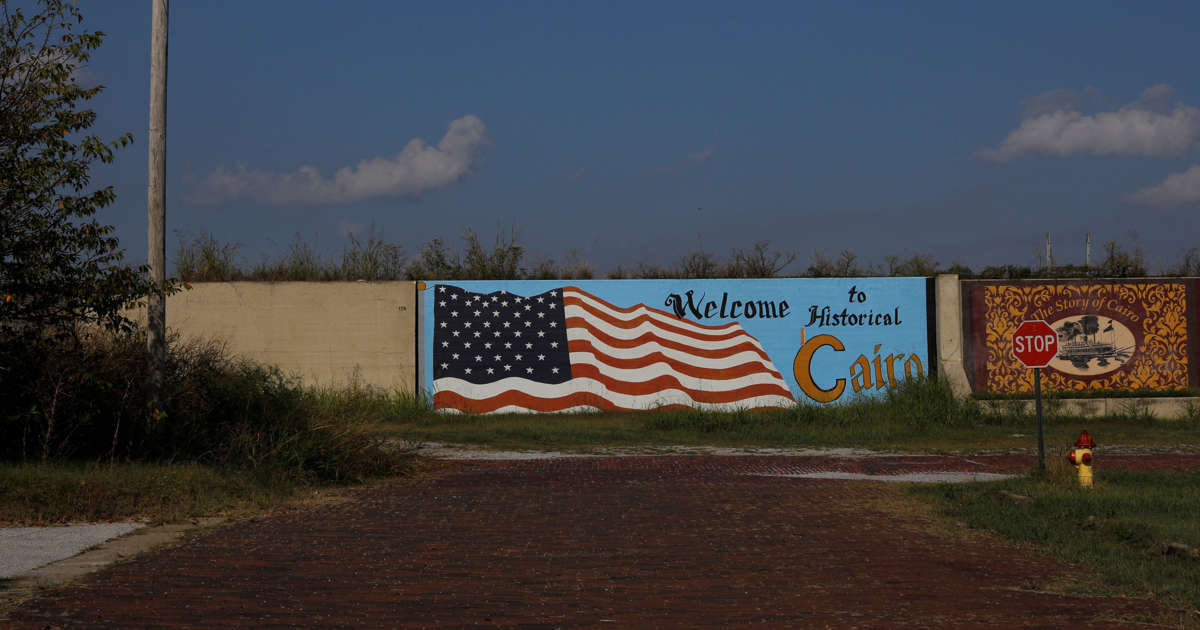 A sign on the flood wall along the Ohio River welcomes visitors to Cairo, Illinois, U.S., September 19, 2017.
April 29, 2018 - 20:38 GMT
In this image made from a video provided by Almanassa people watch as smoke rises from a fire at the new Grand Egyptian Museum, located near the famed pyramids of Giza just outside Cairo. The museum covers about 490,000 square meters (586,120 square yards) and will house some of Egypt's most unique and precious artifacts, including many belonging to the famed boy King Tutankhamun. Egyptian officials said that the fire caused no significant damage or injuries. (Almanassa via AP)
April 29, 2018 - 16:24 GMT
Family photos showing Stephon Clark, his fiancee, Selena Manni, and sons Aiden, 3, and Cairo, 1.
April 10, 2018 - 18:01 GMT