DUBAI city news.
British teacher Andria Zafirakou (L) receives the "Global Teacher Prize" from Sheikh Mohammed bin Rashid Al-Maktoum, Vice-President and Prime Minister of the UAE and Ruler of Dubai during an award ceremony in Dubai on March 18, 2018
March 18, 2018 - 20:13 GMT
Indian policemen guard near a picture of Indian actress Sridevi displayed outside her residence in Mumbai, India, Tuesday, Feb. 27, 2018. The 54-year-old Bollywood actress died late on Saturday while on a visit to Dubai. (AP Photo/Rafiq Maqbool)
February 27, 2018 - 11:47 GMT
Nguyen Thi Phuong Thao, President and CEO of Vietnamese airline carrier Vietjet, speaks during press conference in Dubai, Nov. 10, 2015.
January 30, 2018 - 15:58 GMT
FILE PHOTO: Shinawatra arrives at the criminal court in Bangkok
September 28, 2017 - 05:32 GMT
Former Thai prime minister Yingluck Shinawatra speaks to the media as she arrives at the Supreme Court in Bangkok on July 21, 2017.
August 25, 2017 - 15:29 GMT
A policeman jumps a fence at the home of John Ibrahim during a police operation in Sydney
August 08, 2017 - 09:00 GMT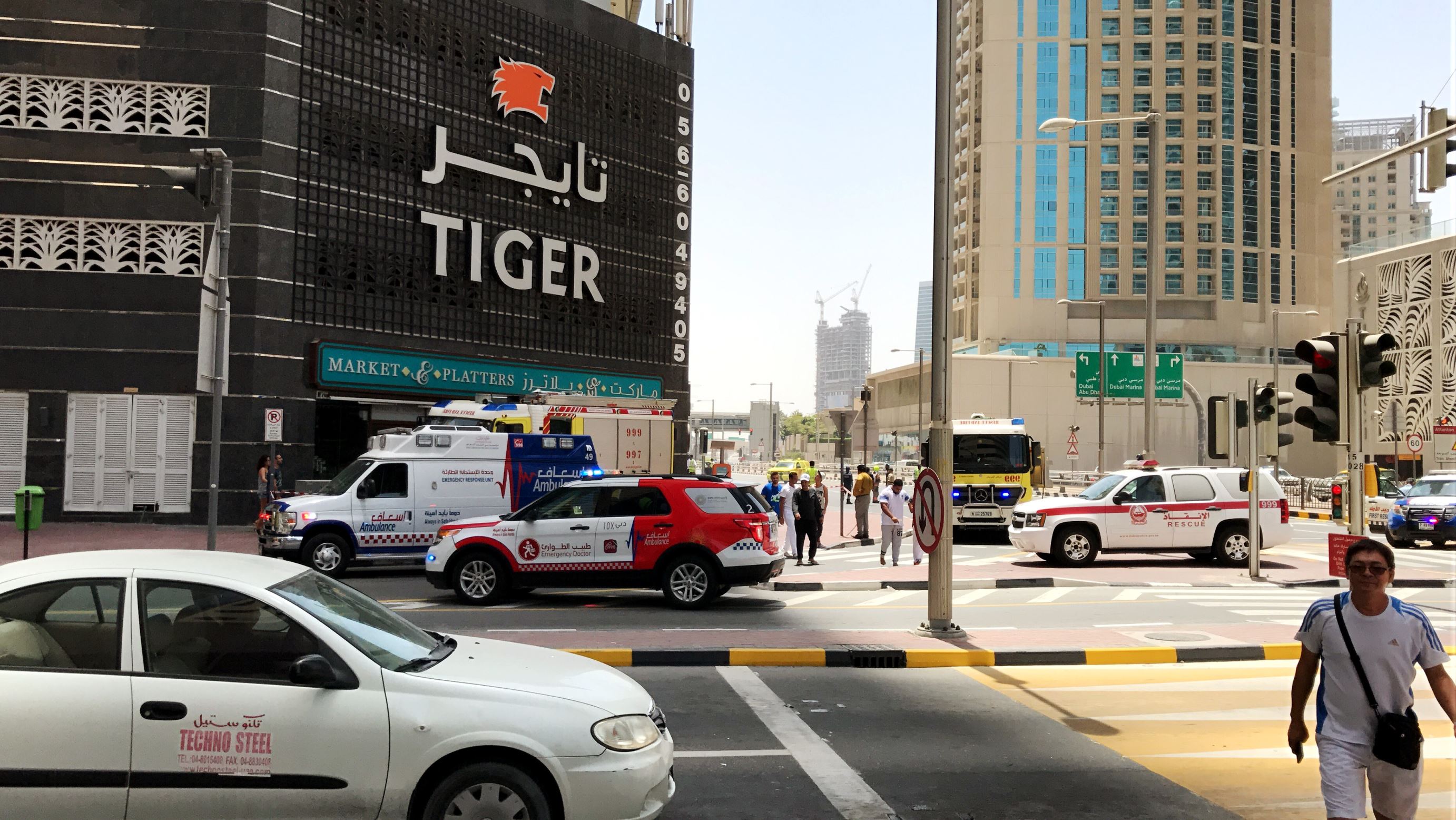 Emirati authorities close down the road in front of the Tiger Tower after a fire broke out on the building's 53rd floor in Dubai, United Arab Emirates, Sunday, Aug. 6, 2017.
August 06, 2017 - 12:10 GMT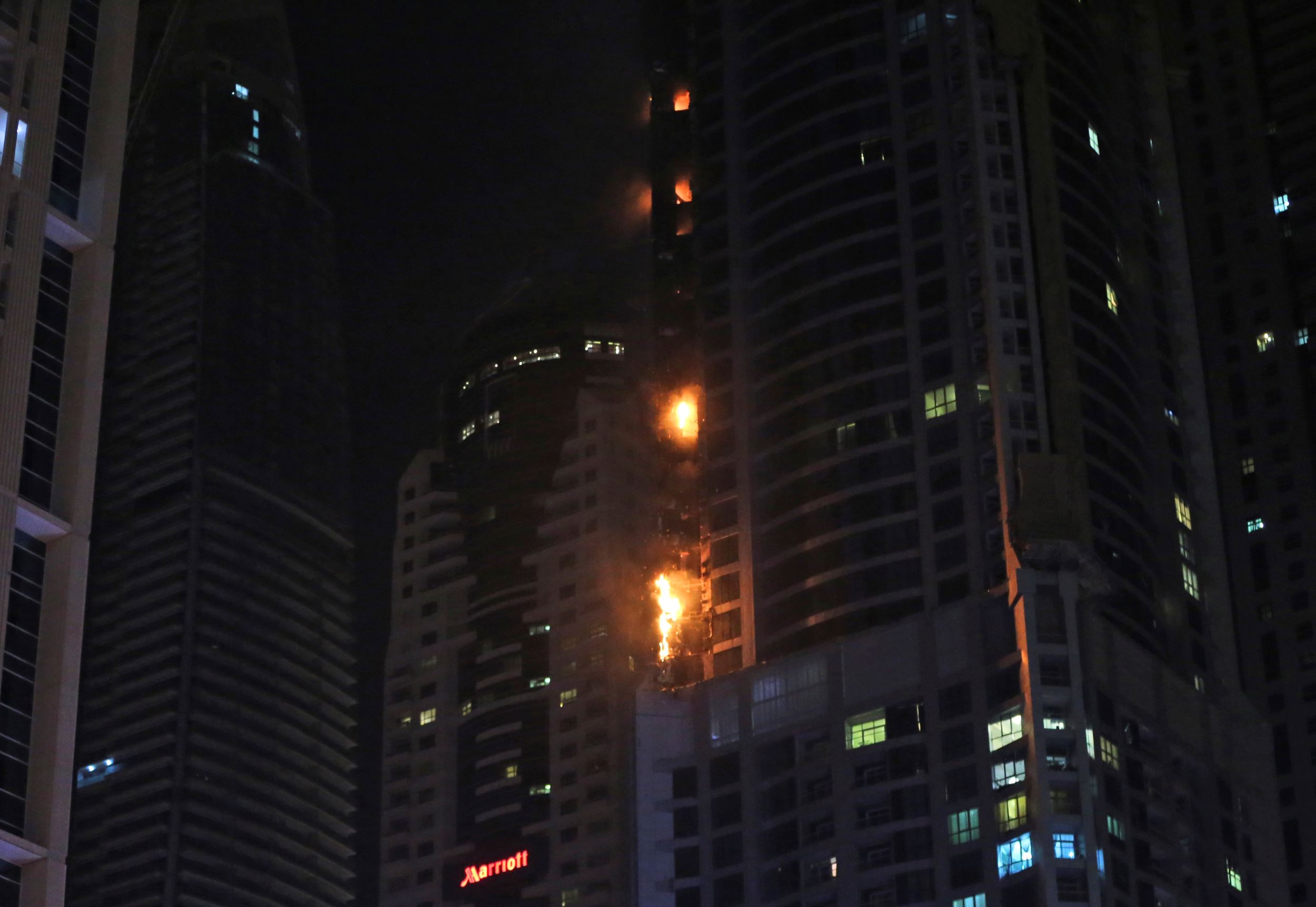 Smoke and fire rise from a high rise building at Marina district in Dubai, United Arab Emirates, Friday, Aug. 4, 2017. The high-rise residential tower has caught fire in the middle of the night, sending plumes of black smoke into the air and debris falling below.
August 03, 2017 - 23:33 GMT
DUBAI, UNITED ARAB EMIRATES - DECEMBER 17: Skyline of Dubai, with skyscrapers Burj Khalifa (828m), Princess Tower, 23 Marina, W Marriott Marquis Hotel Dubai 1 2, Emirates Office Tower, The Torch, seen from departure of a Airbus A380 at Dubai International Airport on December 17, 2016 in Dubai, United Arab Emirates.
August 03, 2017 - 22:52 GMT
U.S. Secretary of State Rex Tillerson faces an uphill task in persuading four Arab states to end a boycott of Qatar in talks on Wednesday after the four labeled a U.S.-Qatar terrorism financing accord an inadequate response to their concerns.
July 12, 2017 - 08:54 GMT