DUBAI city news.
Bangladeshs state-run Biman Bangladesh Airlines flight is seen after it made an emergency landing at the airport in Chittagong, Bangladesh, Sunday, Feb.24, 2019. A Bangladesh air force official says the flight from the capital, Dhaka, bound for Dubai made the emergency landing, after a man allegedly attempted to hijack the plane. (AP Photo)
February 24, 2019 - 19:13 GMT
The wreckage of the vehicle in which Akhtar Mohammad Mansour was apparently traveling when it was hit in a U.S. drone strike on May 22, 2016, in Noshki in Pakistans Baluchistan province.
March 24, 2018 - 23:21 GMT
British teacher Andria Zafirakou after receiving the "Global Teacher Prize" during an award ceremony in Dubai on March 18, 2018.
March 19, 2018 - 06:45 GMT
British teacher Andria Zafirakou (L) receives the "Global Teacher Prize" from Sheikh Mohammed bin Rashid Al-Maktoum, Vice-President and Prime Minister of the UAE and Ruler of Dubai during an award ceremony in Dubai on March 18, 2018
March 18, 2018 - 20:13 GMT
Indian policemen guard near a picture of Indian actress Sridevi displayed outside her residence in Mumbai, India, Tuesday, Feb. 27, 2018. The 54-year-old Bollywood actress died late on Saturday while on a visit to Dubai. (AP Photo/Rafiq Maqbool)
February 27, 2018 - 11:47 GMT
Nguyen Thi Phuong Thao, President and CEO of Vietnamese airline carrier Vietjet, speaks during press conference in Dubai, Nov. 10, 2015.
January 30, 2018 - 15:58 GMT
FILE PHOTO: Shinawatra arrives at the criminal court in Bangkok
September 28, 2017 - 05:32 GMT
Former Thai prime minister Yingluck Shinawatra speaks to the media as she arrives at the Supreme Court in Bangkok on July 21, 2017.
August 25, 2017 - 15:29 GMT
A policeman jumps a fence at the home of John Ibrahim during a police operation in Sydney
August 08, 2017 - 09:00 GMT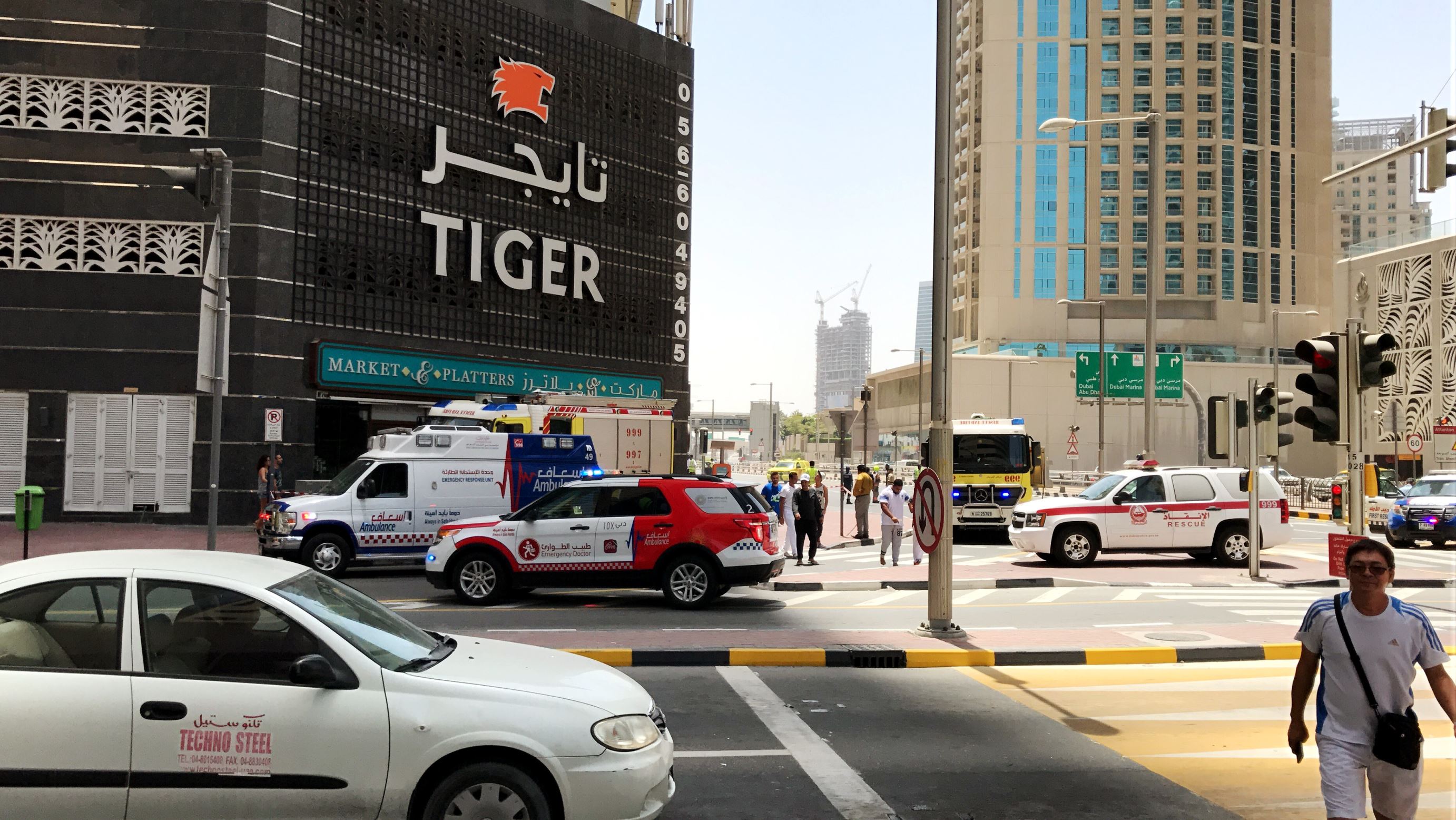 Emirati authorities close down the road in front of the Tiger Tower after a fire broke out on the building's 53rd floor in Dubai, United Arab Emirates, Sunday, Aug. 6, 2017.
August 06, 2017 - 12:10 GMT