GAZA city news.
A Palestinian man pushes a cart with food aid in Gaza City on January 17, 2018
January 19, 2018 - 16:14 GMT
A Palestinian woman rides in a car after collecting aid provided by the U.N. agency for Palestinian refugees, UNWRA, in Gaza City on Wednesday. The agency faces a funding crisis after the United States froze tens of millions of dollars in contributions, its spokesman said.
January 18, 2018 - 07:11 GMT
Tunnel ran under the border between Gaza and Israel.
January 14, 2018 - 22:22 GMT
A picture taken on May 6, 2016 from the Israeli side of the border with the Gaza Strip shows the exit of a tunnel allegedly intended for attacks
January 14, 2018 - 08:27 GMT
Palestinian children greet fighters from the armed wing of Islamist movement Hamas in the Gaza Strip on July 20, 2017
November 27, 2017 - 15:07 GMT
Image: Rescue WorkersRescue workers and a member of Palestinian security forces loyal to Hamas, stand while searching for missing or dead militants after Israel blew up a cross-border tunnel, in Khan Younis in the southern Gaza Strip on Nov. 3, 2017.
November 15, 2017 - 21:46 GMT
An Israeli general has warned fighters from the Islamic Jihad movement, shown here at a funeral for comrades killed in an Israeli operation to blow up a tunnel stretching from the Gaza Strip into Israel, against any revenge attack
November 12, 2017 - 11:45 GMT
Palestinian children play in front of a mural of late nationalist leader Yasser Arafat in the Al-Shati refugee camp in Gaza City
November 11, 2017 - 11:30 GMT
Palestinian Authority Takes Over Gaza's Borders From Hamas
November 01, 2017 - 21:43 GMT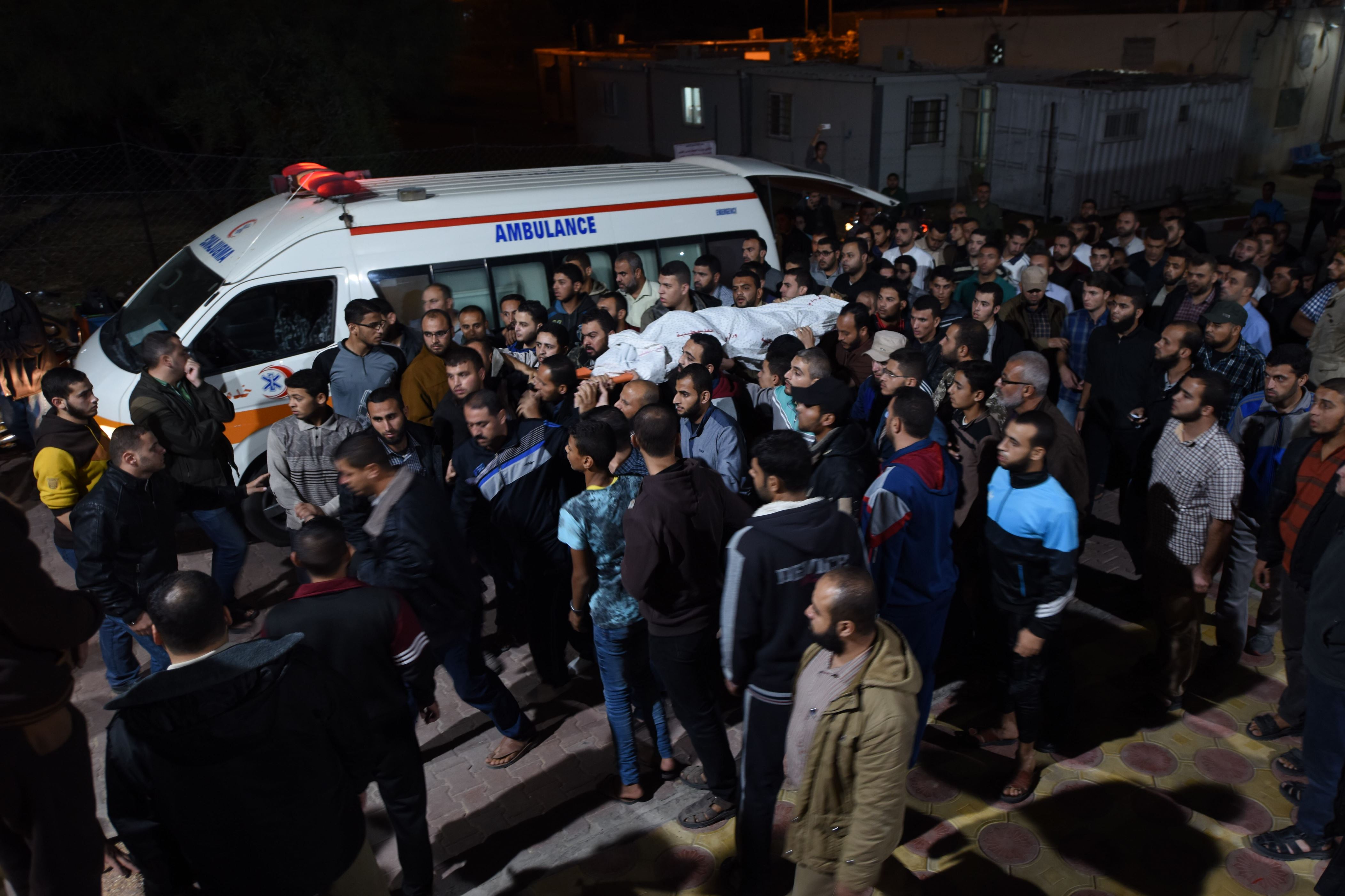 Misbah Shabbir's dead body is being carried to Nasser Hospital in Khan Younis district of Gaza City, Gaza on October 30, 2017. At least six Palestinian fighters were killed Monday after Israel destroyed a cross-border tunnel linking the blockaded Gaza Strip to Israeli territory, the Palestinian Health Ministry has confirmed.
October 30, 2017 - 20:33 GMT