KABUL city news.
Image: An U.S. military personnel stands during a change of command ceremony at Resolute Support in Kabul
September 03, 2018 - 17:49 GMT
Afghan security forces arrive at the site of an attack by gunmen, in Kabul, Afghanistan, Thursday, Aug. 16, 2018. Gunmen besieged a compound belonging to the Afghan intelligence service in Kabul on Thursday, police said, as the city's Shiite residents held funeral services for the victims of a horrific suicide bombing the previous day that left over 30 dead. (AP Photo/Rahmat Gul)
August 17, 2018 - 14:18 GMT
Hundreds of people gathered at cemeteries in Kabul to bury the victims of the attack [Omar Sobhani/Reuters]
August 16, 2018 - 13:37 GMT
Afghan security personnel stand guard next to wounded comrades at the site of an attack near the Kabul International Airport, in Kabul, Afghanistan, Sunday, July 22, 2018. An Afghan spokesman said there has been a large explosion near the Kabul airport shortly after the country's controversial first vice president landed on his return from abroad. Gen. Abdul Rashid Dostum and members of his entourage were unharmed in the explosion on Sunday, which took place as his convoy had already left the airport (AP Photo/Rahmat Gul)
July 22, 2018 - 18:06 GMT
US Secretary of State Mike Pompeo is currently on an Asian tour
July 09, 2018 - 14:53 GMT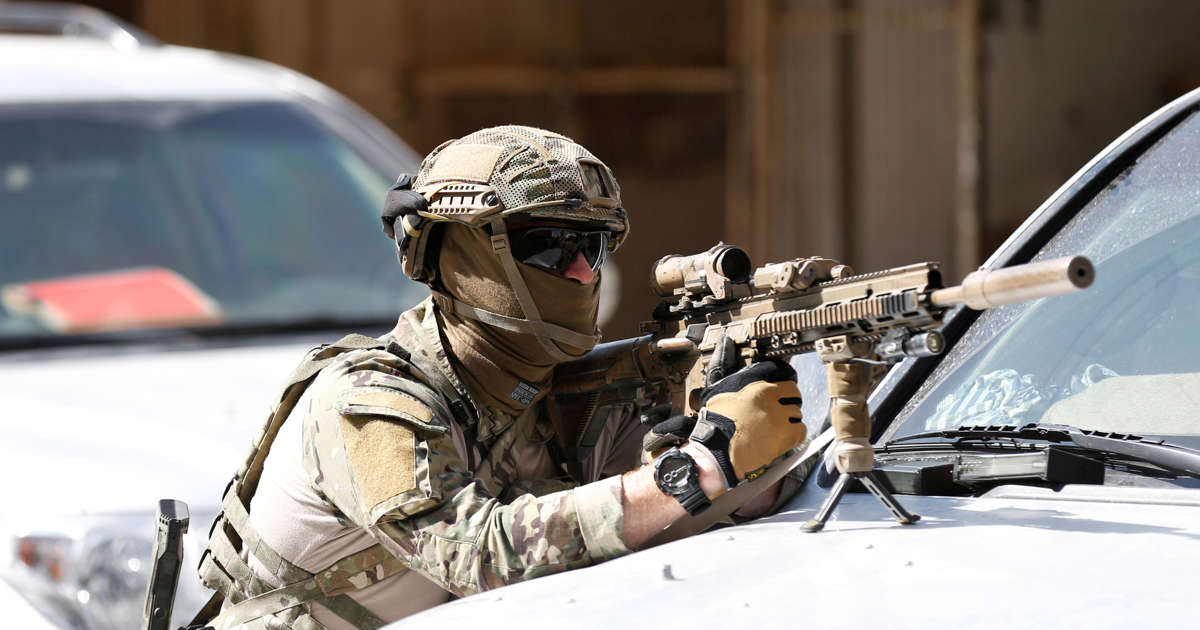 A foreign soldier takes position during an attack and gun fire in Kabul, Afghanistan May 9, 2018.
July 07, 2018 - 19:01 GMT
A wounded man is brought by stretcher into a hospital in Jalalabad city, capital of Nangarhar province, east of Kabul, Afghanistan, Saturday, June 16, 2018. A suicide bomber blew himself up in eastern Afghanistan on Saturday as mostly Taliban fighters gathered to celebrate a three-day cease fire marking the Islamic holiday of Eid al-Fitr according to Nangarhar provincial Police Chief Ghulam Sanayee Stanikzai. Most of the dead and wounded were believed to be Taliban, he said. (AP Photo/Mohammad Anwar Danishyar)
June 17, 2018 - 13:47 GMT
An Afghan policeman keeps watch at a checkpoint in Kabul on June 12, 2014
June 11, 2018 - 10:44 GMT
Security personnel block the road after a suicide attack in Kabul, Afghanistan, Monday, June 4, 2018. (AP Photo/Rahmat Gul)
June 04, 2018 - 12:25 GMT
Assadullah Poya with his children, Fatima, 9, Karim, 8, and Donald Trump, 1, at their rented home in Kabul, Afghanistan, in March.
May 29, 2018 - 00:01 GMT