KABUL city news.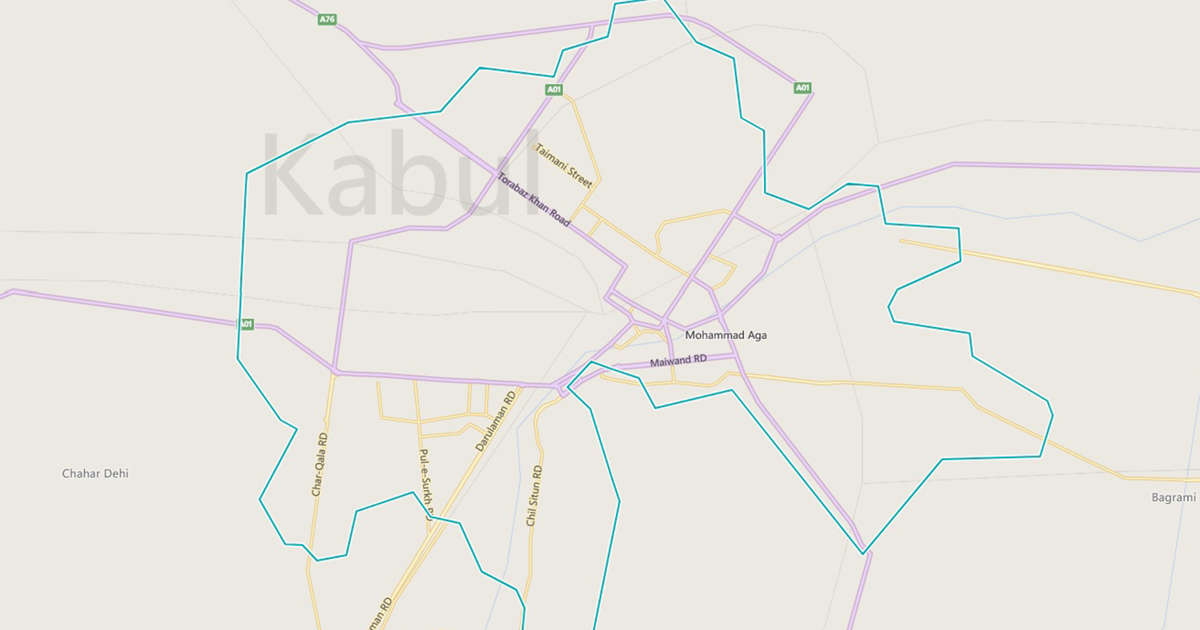 Kabul Bing Map
March 17, 2018 - 10:29 GMT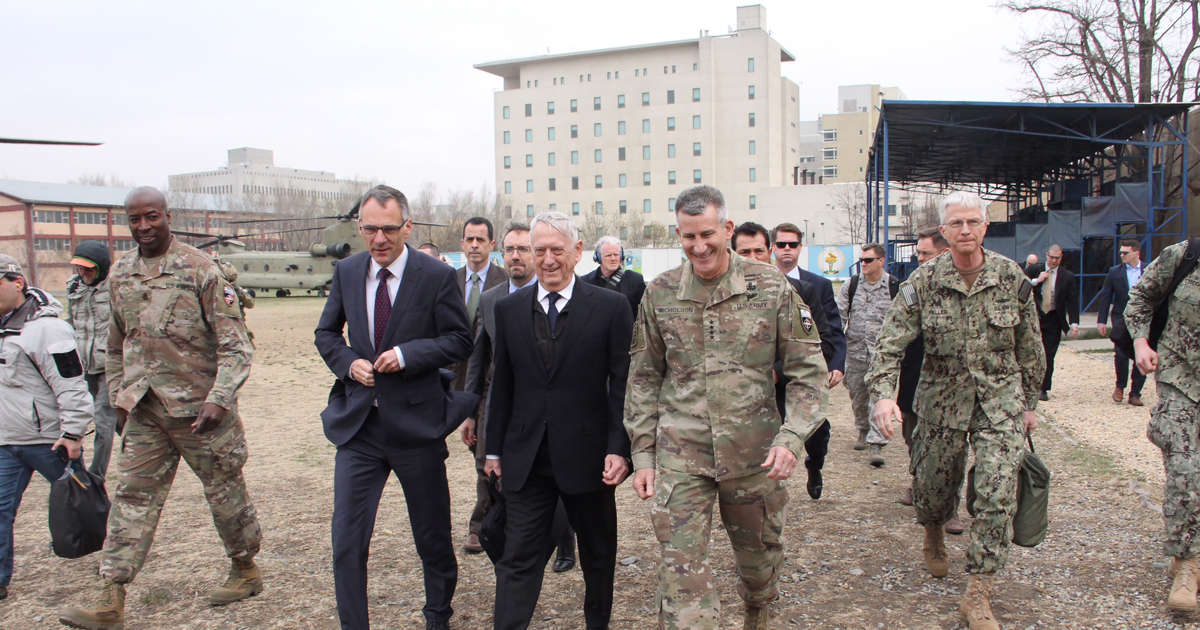 U.S. Defense Secretary Jim Mattis walks with U.S. General John Nicholson, right, and others at the Resolute Support Mission headquarters on in Kabul on Tuesday.
March 13, 2018 - 15:20 GMT
US Defense Secretary Jim Mattis said some Taliban leaders are open to peace talks, as he arrived in Kabul on a surprise visit
March 13, 2018 - 07:50 GMT
FILE - In this Jan. 28, 2018, file photo, men carry the coffin of a relative who died in the Jan. 27 deadly suicide attack in Kabul, Afghanistan. The deadly explosion caused by a suicide bomber driving an ambulance in the capital. Is Afghanistan really Americas forgotten war? Consider this: At a Senate hearing this week on top U.S. security threats, the word "Afghanistan" was spoken exactly four times, each during introductory remarks. In the ensuing two hours of questions for intelligence agency witnesses, no senator asked about Afghanistan, suggesting little interest in a 17-year war with nearly 15,000 U.S. troops supporting combat against the Taliban. (AP Photo/Rahmat Gul, File)
March 11, 2018 - 03:09 GMT
Security personnel carry human remains at the site of a suicide attack in Kabul, Friday, March 9, 2018. A suicide bomber targeting Afghanistan's minority Hazaras blew himself up at a police checkpoint in western Kabul on Friday, killing nine people and wounding more than a dozen, officials said. (AP Photo/Massoud Hossaini)
March 09, 2018 - 21:22 GMT
Afghan investigators carry the dead body of suicide attacker who blew himself up in a Shiite area of Kabul on March 9, 2018. A suicide bomber on foot blew himself up in Kabul's Shiite area on March 9, killing at least seven people, officials said, as militants dial up pressure on the war-weary Afghan capital. / AFP PHOTO / Shah MARAI (Photo credit should read SHAH MARAI/AFP/Getty Images)
March 09, 2018 - 12:51 GMT
FILE - In this May 27, 2016 file photo, Taliban fighters react to a speech by their senior leader in the Shindand district of Herat province, Afghanistan. With U.S. support, the Afghan government has made a surprising new peace offer to the Taliban, only to immediately run into a wall. The insurgents show no sign of shifting from their demand that talks for a conflict-ending compromise take place with Washington, not Kabul. (AP Photos/Allauddin Khan, File)
March 04, 2018 - 15:37 GMT
Afghan President Ashraf Ghani shakes hands with a foreign delegate at the second Kabul Process conference at the Presidential Palace in Kabul on Wednesday. 
February 28, 2018 - 18:27 GMT
A bombing last month in Kabul, Afghanistan, using explosives hidden in an ambulance, killed more than 100. Deaths from suicide attacks in Afghanistan rose sharply last year, the United Nations said on Thursday.
February 15, 2018 - 14:39 GMT
Injured men are lifted on to an ambulance in the aftermath of the 27 January bombing.
February 06, 2018 - 08:27 GMT