LONDON city news.
Critically Endangered Tiger at London Zoo Kills Potential Mate After Meeting Her for the First Time
February 09, 2019 - 14:03 GMT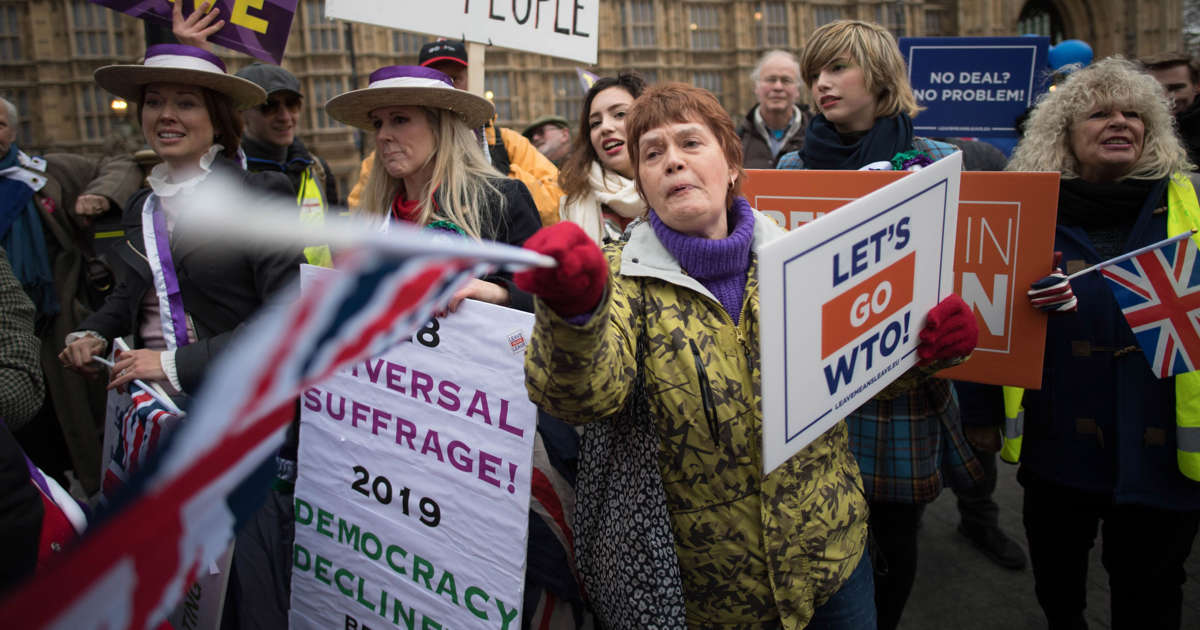 Pro-Brexit campaigners outside the Houses of Parliament in London as a crucial debate on Brexit gets underway. (Photo by Stefan Rousseau/PA Images via Getty Images)
January 29, 2019 - 22:06 GMT
Britain's Prime Minister Theresa May leaves 10 Downing Street, in London, Friday, Jan. 18, 2019. Talks to end Britain's Brexit stalemate appeared deadlocked Friday, with neither Prime Minister Theresa May nor the main opposition leader shifting from their entrenched positions. (Stefan Rousseau/PA via AP)
January 20, 2019 - 16:48 GMT
In this grab taken from video, Britain's Prime Minister Theresa May listens to Labour leader Jeremy Corbyn speaking after losing a vote on her Brexit deal, in the House of Commons, London, Tuesday Jan. 15, 2019. British lawmakers have plunged Brexit into chaos and the U.K. politics into crisis by rejecting Prime Minister Theresa May's divorce deal with the European Union. The 432 to 202 vote in the House of Commons was widely expected but still devastating for May, whose fragile leadership is now under siege. (House of Commons/PA via AP)
January 16, 2019 - 18:37 GMT
A general view of Parliament after the vote on May's Brexit deal, in London, Britain, January 15, 2019 in this screengrab taken from video. Reuters TV via REUTERS
January 16, 2019 - 15:14 GMT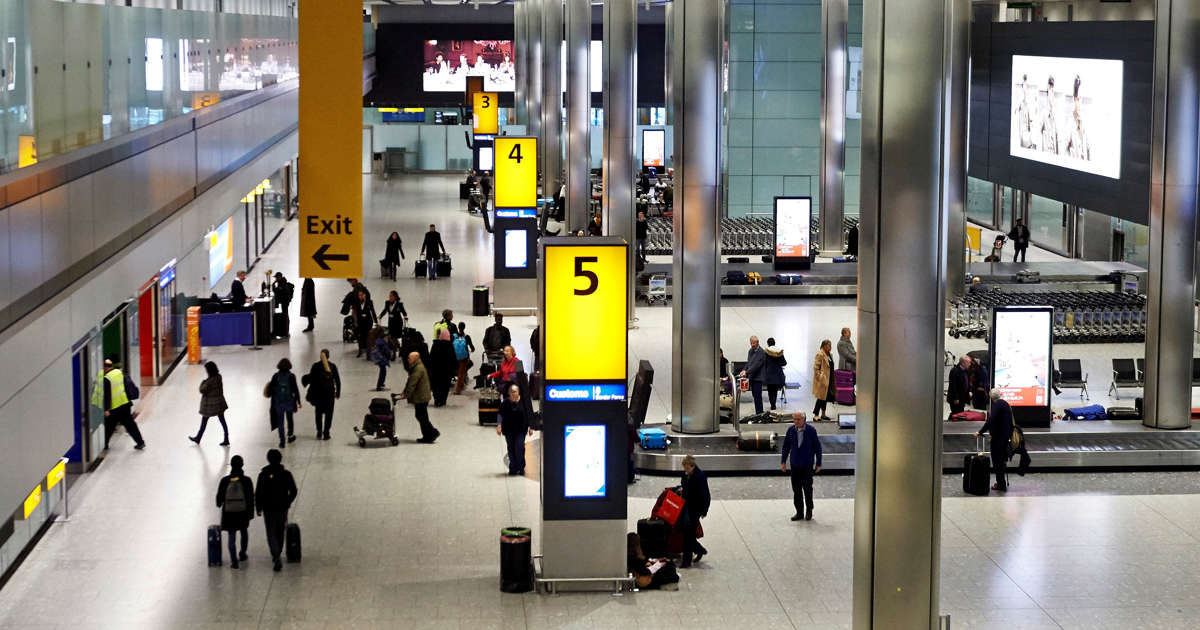 Passengers collect their luggage from the baggage reclaim area of Terminal 5 London Heathrow Airport in west London, Britain, December 19, 2018.
January 08, 2019 - 18:04 GMT
Britain's Foreign Secretary Jeremy Hunt arrives for a cabinet meeting in Downing street in London, Tuesday, Jan. 8, 2019. (AP Photo/Alastair Grant)
January 08, 2019 - 15:05 GMT
LONDON, ENGLAND - DECEMBER 21: An aircraft comes in to land as the runway is reopened at Gatwick Airport on December 21, 2018 in London, England. Authorities at Gatwick have reopened the runway after drones were spotted over the airport on the night of December 19. The shutdown sparked a succession of delays and diversions in the run up to the Christmas getaway, in what authorities have called a "deliberate act" to disrupt the airport. Police continue their search for the drone operators responsible. (Photo by Jack Taylor/Getty Images)
December 24, 2018 - 16:35 GMT
A Beluga whale swims in the River Thames near Gravesend, east of London
December 13, 2018 - 14:15 GMT
Britain's Prime Minister Theresa May makes a media statement in Downing Street, London, confirming there will be a vote of confidence in her leadership of the Conservative Party, Wednesday Dec. 12, 2018. The vote of confidence will be held in Parliament Wednesday evening, with the result expected to be announced soon after. (Stefan Rousseau/PA via AP)
December 12, 2018 - 22:40 GMT