LONDON city news.
Saudi dissident Jamal Khashoggi speaks at an event hosted by Middle East Monitor in London
October 10, 2018 - 18:39 GMT
CCTV shows the moment Robert Malpas, 91, is pushed onto London Underground tracks.
October 05, 2018 - 20:23 GMT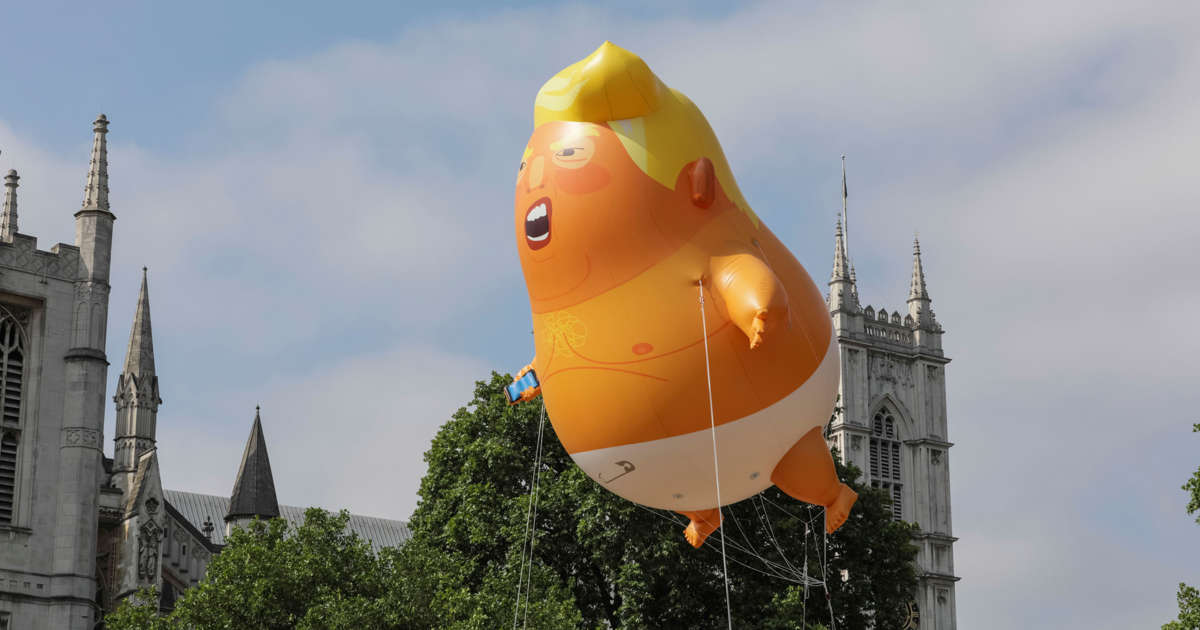 LONDON, ENGLAND - JULY 13: A giant baby trump balloon flies over the Parliament Square during a demonstration against the visit to the UK by US President Donald Trump on July 13, 2018 in London, England.
September 25, 2018 - 12:01 GMT
Foxes are a common sight in London (even in the nicer neighborhoods), bold enough to trot down sidewalks and through parks, particularly after dark.
September 21, 2018 - 21:20 GMT
Bangalore, INDIA: (FILES) In this picture taken 26 August 2004, an Indian security guard watches as a Boeing 737-400 aircraft of one of the countries premier domestic airlines Jet Airways takes off in Bangalore. India's biggest private airline Jet Airways announced 12 August 2006, that it was suspending a British employee arrested in London over an alleged plot to blow up US airliners. "(Asmin) Tariq is being suspended pending a full investigation, having not reported for duty for the past couple of days," an airline statement said.Tariq, a Jet security employee, was among 24 people arrested in Britain earlier this week over the alleged plot to use suicide bombers with explosives to blow US airliners out of the sky. One person was later freed. AFP PHOTO/Indranil MUKHERJEE/FILES (Photo credit should read INDRANIL MUKHERJEE/AFP/Getty Images)
September 20, 2018 - 06:56 GMT
FILE - In this Jan. 11, 2011 file photo, WikiLeaks founder Julian Assange arrives at Belmarsh Magistrate's court in London for an extradition hearing. According to a cache of internal WikiLeaks files obtained by The Associated Press, Assange sought a Russian visa and staffers at his radical transparency group discussed having him skip bail and escape Britain as authorities closed in on him in late 2010. (AP Photo/Sang Tan)
September 17, 2018 - 10:48 GMT
FILE PHOTO: Britain's Prime Minister Theresa May leaves 10 Downing Street in London
September 17, 2018 - 10:29 GMT
FILE PHOTO: Britain's Prime Minister Theresa May sits next to Britain's Foreign Secretary Boris Johnson as she holds the first Cabinet meeting following the general election at 10 Downing Street, in London
September 15, 2018 - 12:04 GMT
This still taken from CCTV and issued by the Metropolitan Police in London on Wednesday Sept. 5, 2018, shows Ruslan Boshirov and Alexander Petrov at Salisbury train station on March 3, 2018. British prosecutors have charged two Russian men, Alexander Petrov and Ruslan Boshirov, with the nerve agent poisoning of ex-spy Sergei Skripal and his daughter Yulia in the English city of Salisbury. They are charged in absentia with conspiracy to murder, attempted murder and use of the nerve agent Novichok. (Metropolitan Police via AP)
September 13, 2018 - 13:10 GMT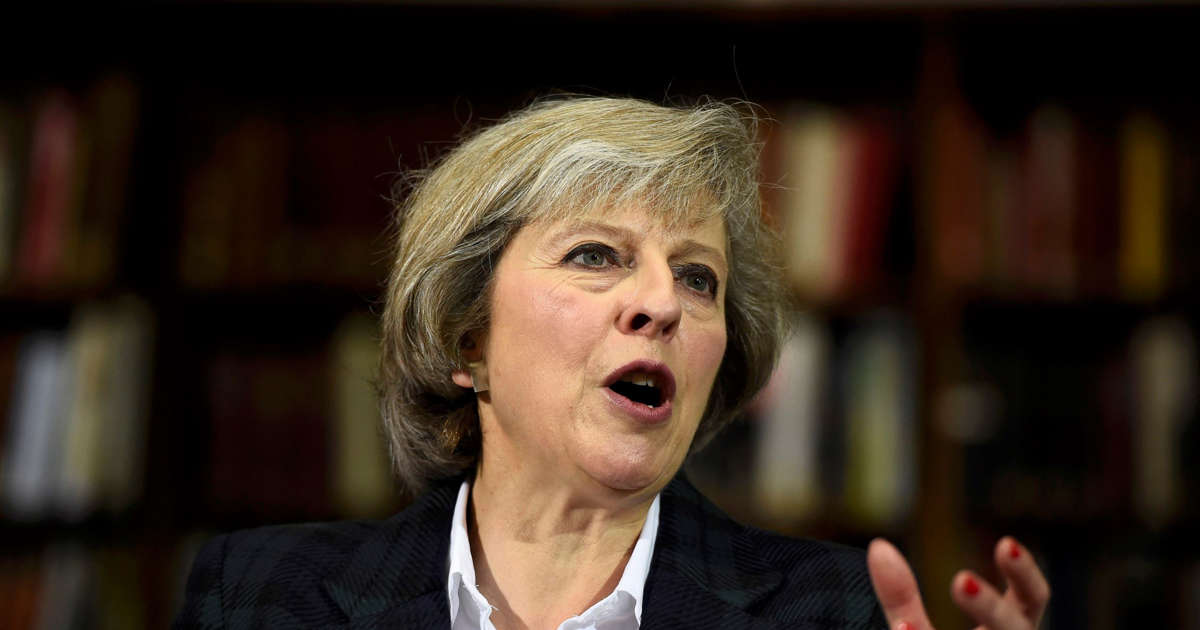 Britain's Home Secretary Theresa May attends a press conference in London, Britain, June 30, 2016.
September 12, 2018 - 07:56 GMT