LONDON city news.
Julian Assange gestures to the media from a police vehicle on his arrival at Westminster Magistrates court on April 11, 2019 in London, England.
May 14, 2019 - 18:11 GMT
WikiLeaks founder Julian Assange arrives at court in London on May 1, 2019 to be sentenced for bail violation. - Assange will be sentenced today for breaching a British court order seven years ago, when he took refuge in Ecuador's London embassy to avoid extradition to Sweden. (Photo by Daniel LEAL-OLIVAS / AFP) (Photo credit should read DANIEL LEAL-OLIVAS/AFP/Getty Images)
May 13, 2019 - 14:10 GMT
FILE PHOTO: U.S. Secretary of State Mike Pompeo walks to board a plane before departing from London Stansted Airport,
May 13, 2019 - 11:59 GMT
A still image from CCTV video footage released by the Police Service of Northern Ireland (PSNI) on April 20, 2019 shows a vehicle burning in violent disorder during which journalist Lyra Mckee was shot dead in Derry (Londonderry) in northern Ireland on the night of April 18, 2019. Two men appeared in court on Saturday charged with rioting the night she was shot dead
May 12, 2019 - 06:27 GMT
Secretary of State Mike Pompeo is greeted by Britain's Foreign Secretary Jeremy Hunt, right, in central London, May 8, 2019.
May 08, 2019 - 17:27 GMT
Protestors brandish posters depicting Julian Assange as they demonstrate at the entrance of Westminster Magistrates Court in London, Thursday, May 2, 2019, where WikiLeaks founder Assange is expected to appear by video link from prison. Assange is facing a court hearing over a U.S. request to extradite him for alleged computer hacking.(AP Photo/Frank Augstein)
May 02, 2019 - 13:25 GMT
FILE - In this Friday, May 19, 2017 file photo, WikiLeaks founder Julian Assange looks out from the balcony while claiming political asylum at the Ecuadorian embassy in London. Assange was arrested by British police April 11, 2019, after his asylum was withdrawn by the embassy, and he is set to appear in court Wednesday May 1, 2019, to be sentenced for jumping British bail seven years ago and holing up in the Ecuadorian embassy.(AP Photo/Frank Augstein, File)
May 01, 2019 - 11:03 GMT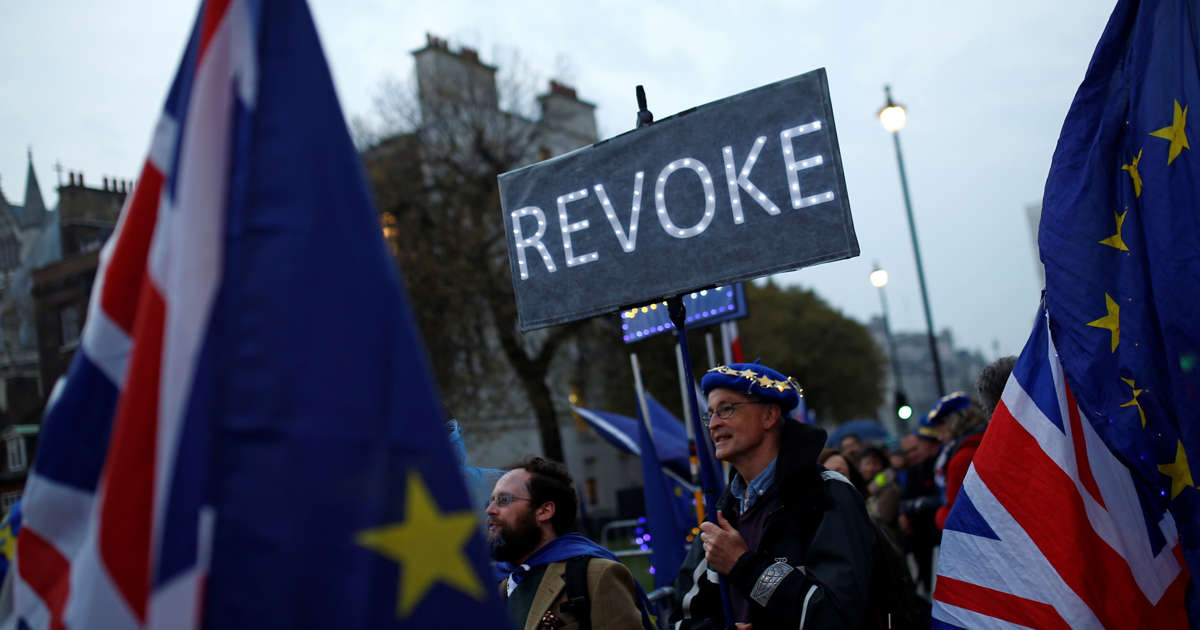 Anti-Brexit protesters are seen outside the Houses of Parliament, in London, Britain April 8, 2019.
April 09, 2019 - 08:23 GMT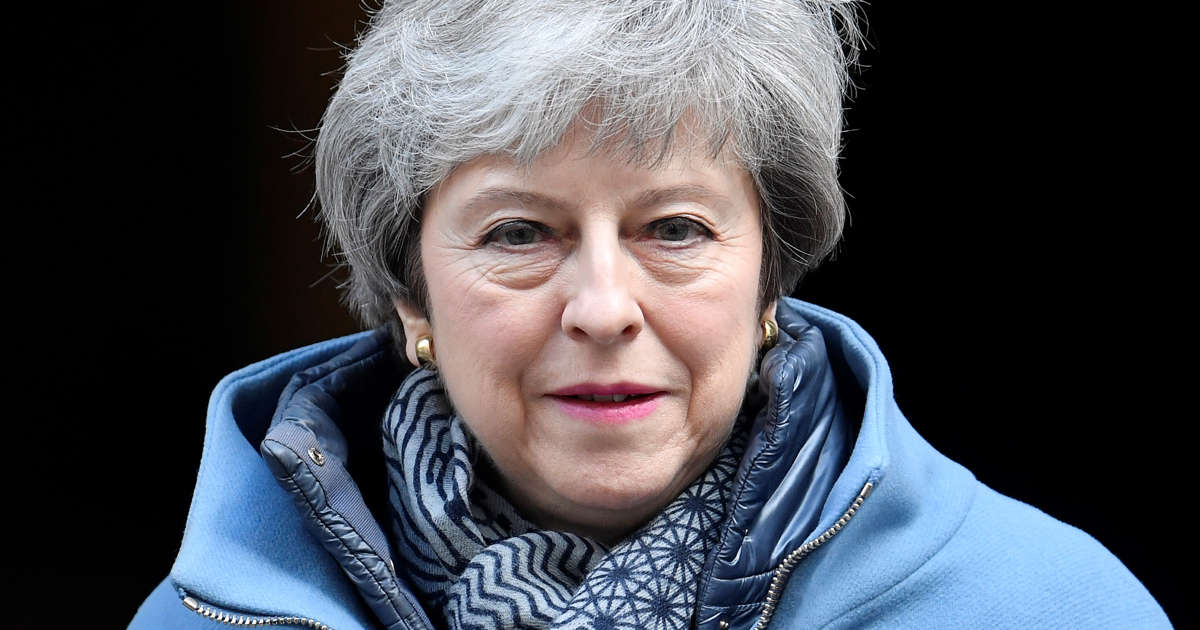 British Prime Minister Theresa May is seen outside Downing Street in London, Britain, April 3, 2019. REUTERS/Toby Melville
April 05, 2019 - 10:10 GMT
FILE - In this May 22, 2013 file photo, Newly commissioned officer Erin Talbot, left, poses for a photograph with Vice President Joe Biden during commencement for the United States Coast Guard Academy in New London, Conn. As former Vice President Biden's camp scrambles to contain any political damage over his past behavior with women, House Speaker Nancy Pelosi has some words of advice: Keep your distance. (AP Photo/Jessica Hill)
April 05, 2019 - 07:40 GMT