LONDON city news.
FILE - This Sept. 16, 2016 file image made from a video shows the 18-karat toilet, titled "America," by Maurizio Cattelan in the restroom of the Solomon R. Guggenheim Museum in New York. Thieves have stolen the solid gold toilet worth up to 1 million pounds from Blenheim Palace, the birthplace of Winston Churchill. The toilet, the work of Italian conceptual artist Maurizio Cattelan, had been installed only two days earlier at Blenheim Palace, west of London, after previously being on show at the Guggenheim Museum in New York. (AP Photo, File)
September 14, 2019 - 18:41 GMT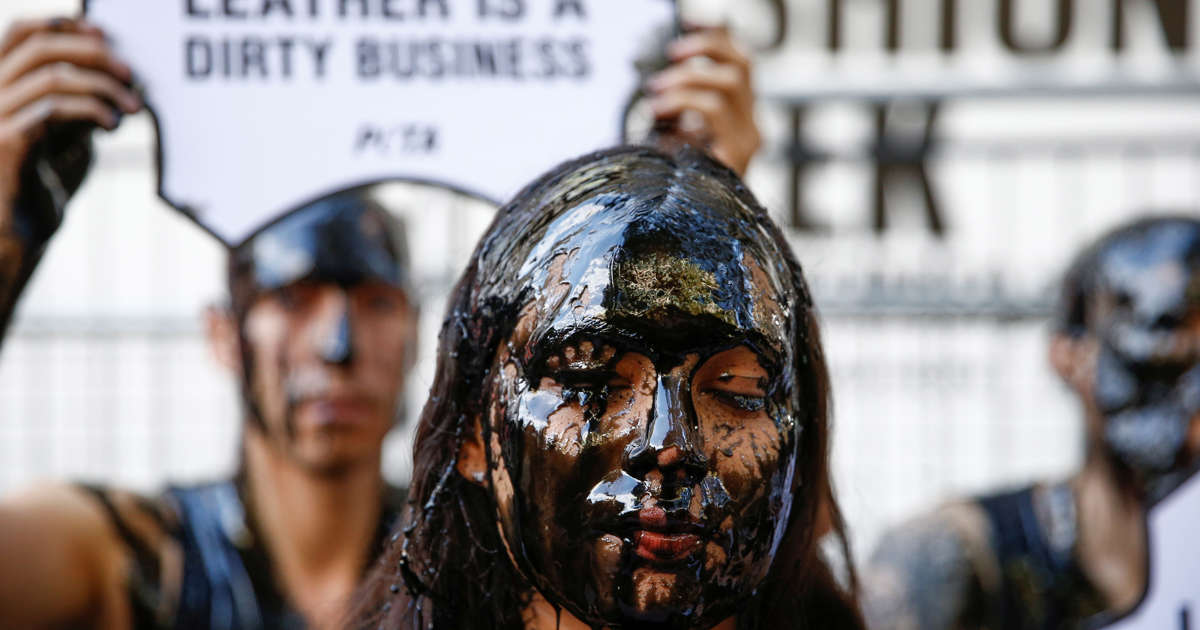 Activists from PETA stage a demonstration outside a venue during London Fashion Week in London, Britain, September 13, 2019. REUTERS/ Henry Nicholls
September 13, 2019 - 13:36 GMT
SEA LIFE London Aquarium's first Gentoo penguin to not have its gender assigned with its adoptive female parents Rocky and Marama.
September 11, 2019 - 15:42 GMT
Shares in the London Stock Exchange jumped 9% to £74.06 on news of the approach.
September 11, 2019 - 10:44 GMT
Britain's opposition Labour Party leader Jeremy Corbyn leaves his home in London
September 06, 2019 - 08:06 GMT
Victoria Grabowski, 16, was last seen Saturday at her home she shares with her family in Queens, officials said.
August 28, 2019 - 19:33 GMT
Protesters join a demonstration organised by climate change activists from Extinction Rebellion outside the Brazilian embassy in central London on 23 August.
August 23, 2019 - 22:17 GMT
London Mayor And The Chancellor Visit A Battle Of Britain Bunker
August 21, 2019 - 13:51 GMT
The July 4 seizure of the tanker Grace 1 in the British overseas territory of Gibraltar with a cargo of Iranian oil had triggered a sharp deterioration in relations between Tehran and London and the detention by Iran of a British-flagged ship
August 16, 2019 - 13:43 GMT
The July 4 seizure of the Iranian tanker Grace 1 in Gibraltar, with the help of British Royal Marines, had triggered a sharp deterioration in relations between Tehran and London and the tit-for-tat detention by Iran of a British-flagged ship
August 16, 2019 - 09:22 GMT