LONDON city news.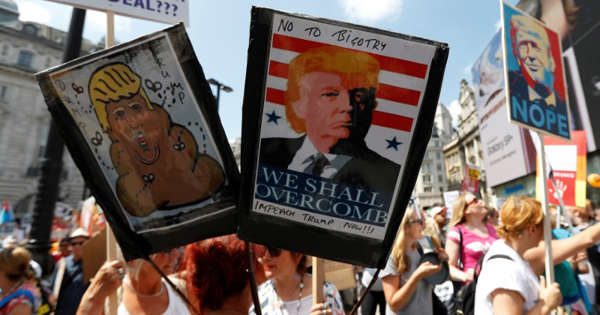 Demonstrators protest against the visit of U.S. President Donald Trump, in central London, July 13, 2018.
July 13, 2018 - 20:23 GMT
Protesters against the UK visit of US President Donald Trump hold up placards as they take part in a march and rally in London on July 13, 2018. - Tens of thousands of protesters demonstrated in London on Friday against US President Donald Trump, whose four-day visit to Britain has been marred by his extraordinary attack on Prime Minister Theresa May's Brexit strategy. (Photo by Tolga AKMEN / AFP) (Photo credit should read TOLGA AKMEN/AFP/Getty Images)
July 13, 2018 - 16:38 GMT
A six-meter "Trump Baby" blimp flies in Parliament Square in London on Friday.
July 13, 2018 - 14:17 GMT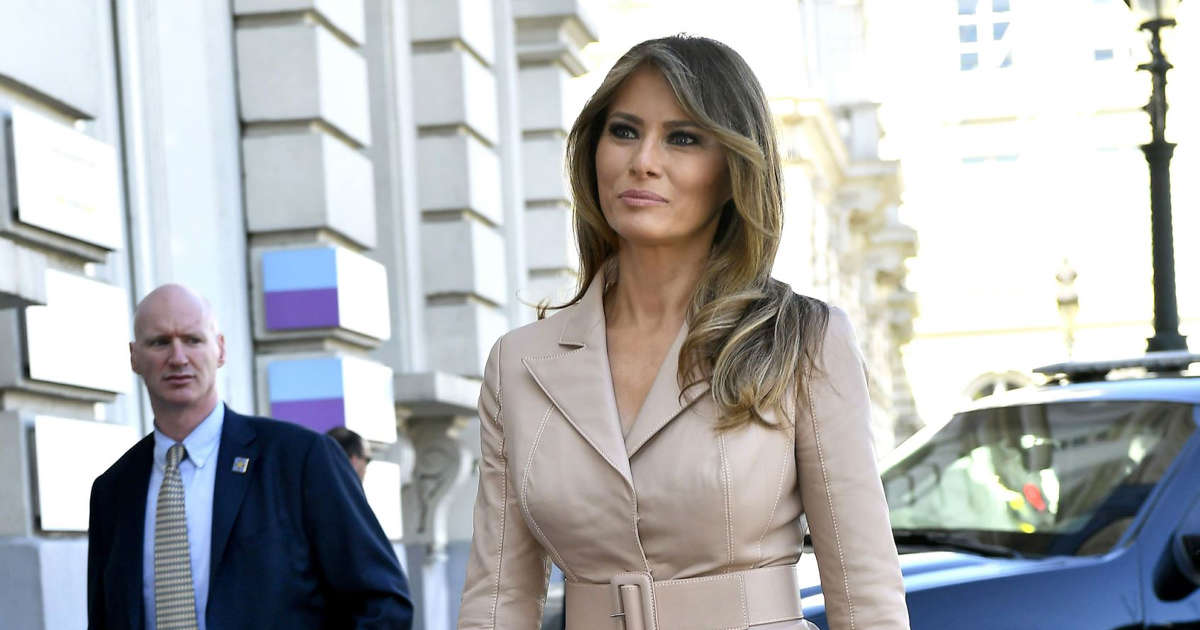 Melania Trump is shown at a NATO dinner with NATO Secretary General Jens Stoltenberg in Brussels, Belgium, July 11, 2018. Trump and her husband headed to England after they left the NATO summit.
July 12, 2018 - 22:02 GMT
FILE - In this June 13, 2018, file photo, London Breed waves before speaking to reporters outside of City Hall in San Francisco. Breed, who will make history as the first African American woman mayor of San Francisco when she takes the oath of office Wednesday, July 11, 2018, is a San Francisco native who grew up in public housing and inherits a city battling entrenched homelessness, open drug use and unbearably high housing costs. (AP Photo/Lorin Eleni Gill, File)
July 11, 2018 - 17:02 GMT
Thousands of protesters holding placards take part in a rally in Parliament Square against U.S. president Donald Trump's state visit to the U.K. on February 20, 2017 in London.
July 09, 2018 - 19:38 GMT
"What youre really opting into is pervasive monitoring on your TV," said David Kitchen, center, a software engineer in London, who researched Samba TVs data collection after encountering its opt-in screen on his TV.
July 05, 2018 - 18:34 GMT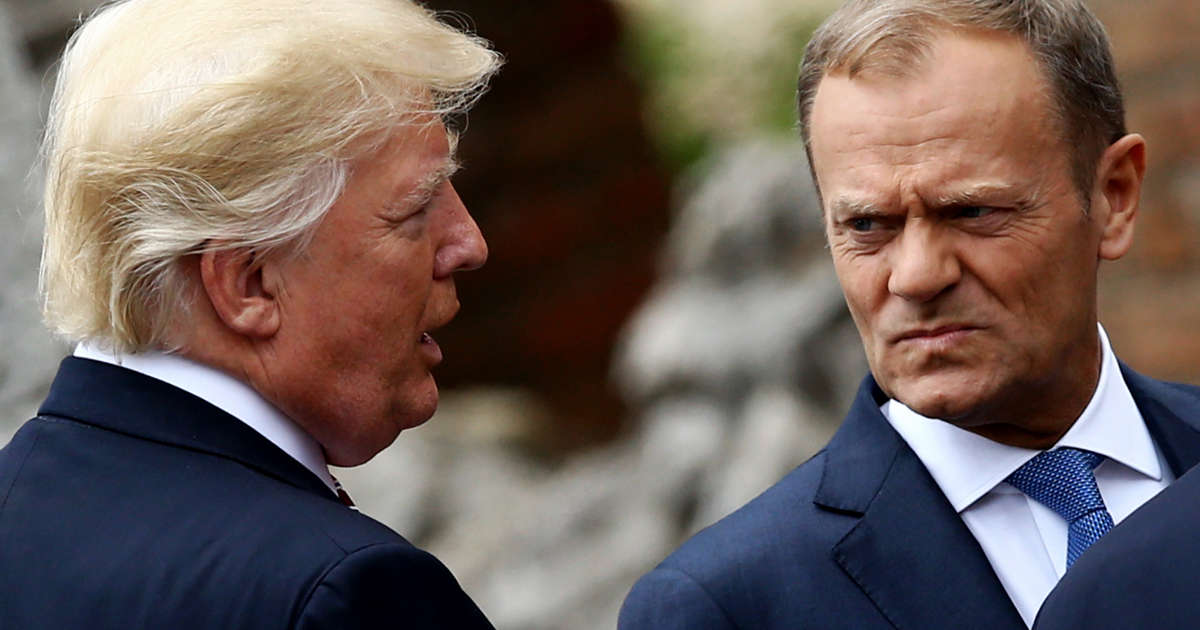 Donald Tusk, the president of the European Council, in London on Monday.
June 27, 2018 - 20:24 GMT
A flag is waved by a pro-EU demonstrator outside Parliament in London.
June 26, 2018 - 13:30 GMT
LONDON, ENGLAND - APRIL 23: Prince William, Duke of Cambridge, leaves the Lindo Wing of St Mary's Hospital after Catherine, Duchess of Cambridge, gave birth to a baby boy on April 23, 2018 in London, England. The Duke and Duchess of Cambridge's third child was born this morning at 11:01, weighing 8lbs 7oz. (Photo by Jack Taylor/Getty Images)
June 24, 2018 - 14:35 GMT