LOS ANGELES city news.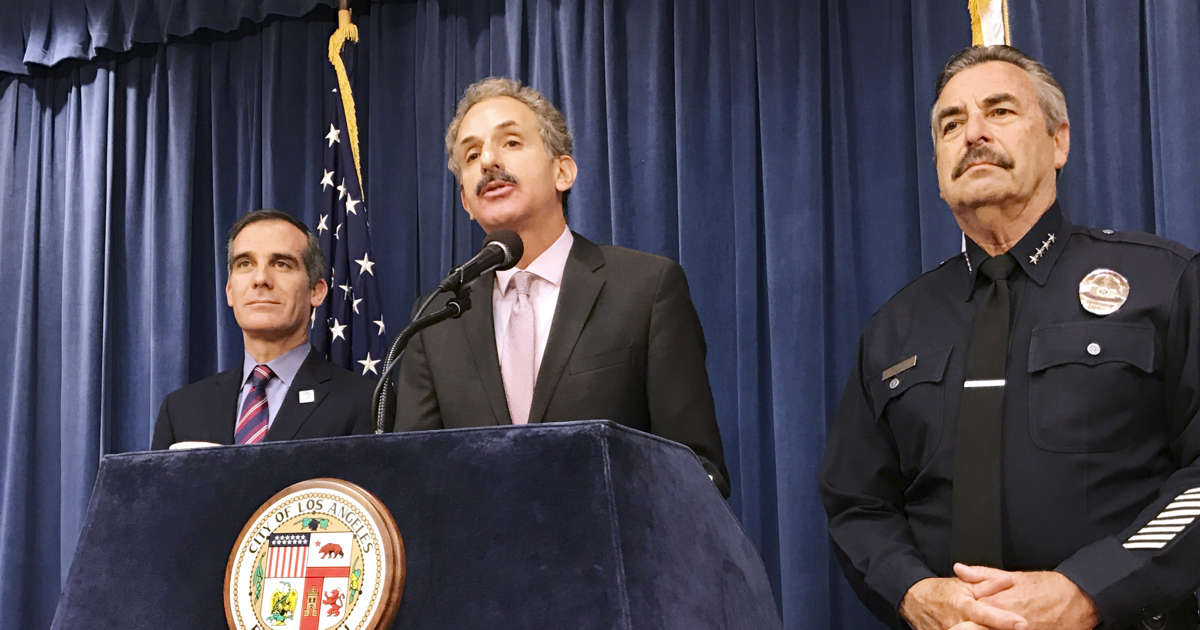 Los Angeles City Attorney Mike Feuer, middle, is flanked by Police Chief Charlie Beck, right, and Mayor Eric Garcetti during a press conference in Los Angeles Thursday, April 12, 2018. A federal judge in Los Angeles has issued a nationwide injunction barring the Justice Department from awarding priority consideration for a community policing grant if they agreed to cooperate with immigration officials. Feuer said the ruling was a "complete victory." (AP Photo/Mike Balsamo)
February 16, 2019 - 08:05 GMT
LOS ANGELES, CA - NOVEMBER 02: R Kelly performs at the Nokia Theatre L.A. Live on November 2, 2012 in Los Angeles, California. (Photo by Tommaso Boddi/WireImage)
February 14, 2019 - 20:27 GMT
Newsom says the Los Angeles to San Francisco train will 'cost too much and take too long'; William La Jeunesse reports.
February 14, 2019 - 05:34 GMT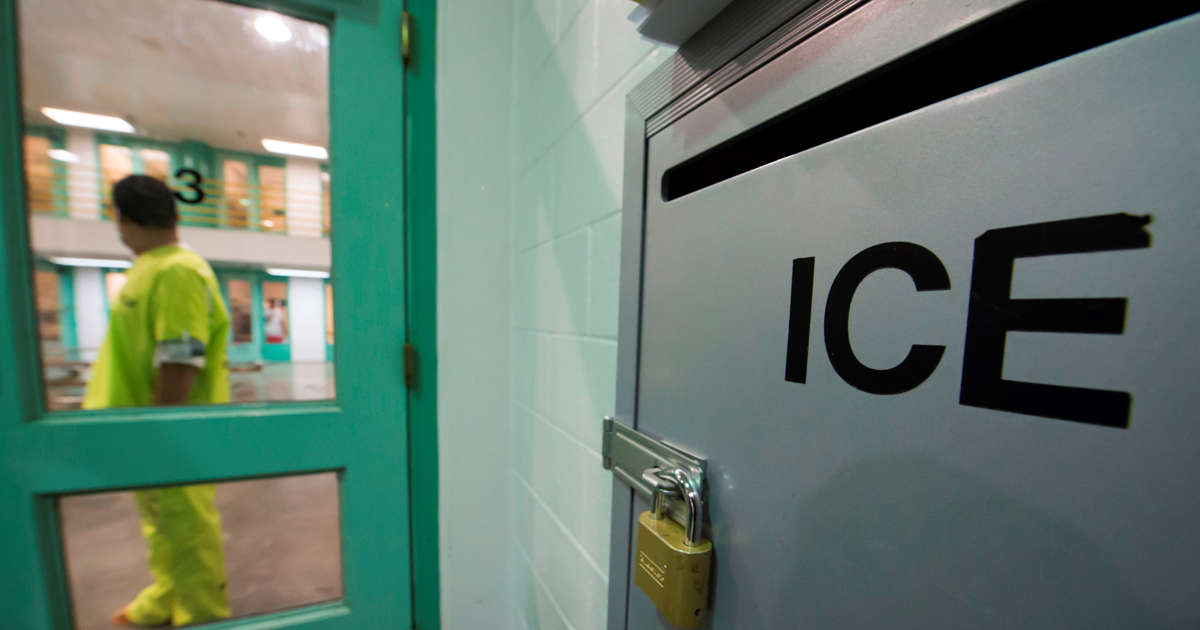 An immigration detainee stands near an US Immigration and Customs Enforcement (ICE) grievance box in the high security unit at the Theo Lacy Facility, a county jail which also houses immigration detainees arrested by the US Immigration and Customs Enforcement (ICE), March 14, 2017 in Orange, California, about 32 miles (52km) southeast of Los Angeles.
February 09, 2019 - 20:42 GMT
Los Angeles City Hall is draped with a giant American Flag during moment of silence and prayer at Los Angeles City Hall in 2001. Faced with a rat infestation, city officials are investigating how best to rid the downtown building of vermin.
February 08, 2019 - 02:11 GMT
In an August 2016 file image, L.A. Unified Schools Superintendent Michelle King gives a thumbs-up before addressing LAUSD staff at James A. Garfield High School in Los Angeles.
February 03, 2019 - 06:23 GMT
The Los Angeles Immigration Court building in downtown. Those enrolled in a detention alternative program are being told to take a photo of the notice hung up inside by the elevator, stating that the court is closed in order to prove that they went.
February 02, 2019 - 15:13 GMT
Mariah Carey pictured in October 2018 at the American Music awards in Los Angeles.
February 02, 2019 - 11:40 GMT
Officers with the U.S. Customs and Border Protection walk past ticket counters at Los Angeles International Airport (LAX) in California.
February 02, 2019 - 11:11 GMT
A person walks with an umbrella on a bridge over the 101 Freeway Thursday, Jan. 31, 2019, in Los Angeles, as a storm bears down on California.
February 02, 2019 - 09:25 GMT