LOS ANGELES city news.
Brendon Glenn lived near the Venice boardwalk and often spent days skateboarding. In 2015, he was shot and killed during a scuffle with Los Angeles police.
March 18, 2018 - 18:07 GMT
This Friday, March 16, 2018 photo shows the corner parking spot where a van containing the bodies of two adults and two children was found in Garden Grove, Calif. Police in the city near Los Angeles say a woman reported Thursday night that a white Honda was emitting a very foul odor. She told police she had seen the van parked in a drugstore lot for several days and thought its occupants were a homeless family. (AP Photo/Amy Taxin)
March 17, 2018 - 06:22 GMT
FILE - In this Feb. 7, 2017, photo released by U.S. Immigration and Customs Enforcement, foreign nationals are arrested during a targeted enforcement operation conducted by U.S. Immigration and Customs Enforcement (ICE) aimed at immigration fugitives, re-entrants and at-large criminal aliens in Los Angeles. Federal immigration agents arrested 115 people during a three-day operation in the San Diego area amid heightened tensions between the Trump administration and the state of California over immigration enforcement. (Charles Reed/U.S. Immigration and Customs Enforcement via AP, File)
March 17, 2018 - 01:50 GMT
This undated photo provided by Phillip R. Rosenkrantz shows Staff Sgt. David Rosenkrantz of the 82nd Airborne Division's Company H, 504th Parachute Infantry Regiment. Nearly three-quarters of a century after he was killed in the ferocious World War II battle chronicled in the 1977 film "A Bridge Too Far," Staff Sgt. David Rosenkrantz is coming home to Los Angeles. The U.S. Defense POW/MIA Accounting Agency announced Thursday, March 15, 2018, that Rosenkrantz's body was recently recovered not far from where he died in battle in the Netherlands in 1944. (Rosenkrantz Family Photo via AP)
March 16, 2018 - 02:29 GMT
​State Sen. Kevin de Leon, D-Los Angeles, left, talks with Sen. Richardo Lara, D-Bell Gardens, during the Senate session on Monday in Sacramento, Calif.
March 15, 2018 - 23:47 GMT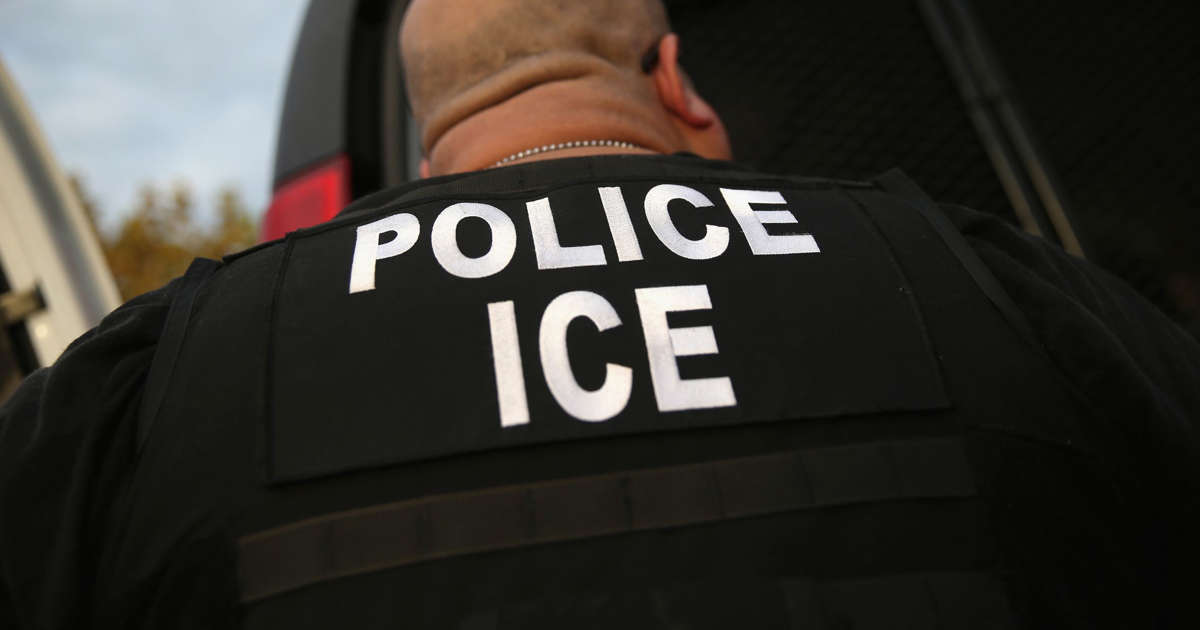 U.S. Immigration and Customs Enforcement (ICE), agents detain an immigrant on October 14, 2015 in Los Angeles, California.
March 15, 2018 - 02:45 GMT
NORTHRIDGE, CA - OCTOBER 14: A man is detained by Immigration and Customs Enforcement (ICE), agents early on October 14, 2015 in Los Angeles, California. ICE agents said the undocumented immigrant was a convicted criminal and gang member who had previously been deported to Mexico and would be again. ICE builds deportation cases against thousands of undocumented immigrants, most of whom, they say, have criminal records. The number of ICE detentions and deportations from California has dropped since the state passed the Trust Act in October 2013, which set limits on California law enforcement cooperation with federal immigration authorities. (Photo by John Moore/Getty Images)
March 13, 2018 - 05:21 GMT
This March 1968 photo provided by the UCLA Chicano Studies Research Center shows students from Theodore Roosevelt High School stand behind a fence during a walkout in Los Angeles. Roosevelt High School was one of the participating schools in the East L.A. walkouts of 1968. Participants of a 1968 Los Angeles high school walkout over dropout rates, paddle beatings for speaking Spanish and other issues say they are hearing echoes of those protests in the voices of outraged students at Marjory Stoneman Douglas High School in Parkland, Florida, where 17 people died in a mass shooting. (Devra Weber/La Raza Photograph collection/UCLA Chicano Studies Research Center via AP)
March 12, 2018 - 06:10 GMT
In this May 5, 2017 image from a police body worn video camera released by the Los Angeles County District Attorney's Office, Brendon Glenn is shown with his arms in the air yelling before being shot by police near the Venice boardwalk in Los Angeles. A police officer who shot and killed an unarmed homeless man near the Venice boardwalk last year violated departmental policy, the Police Commission ruled Tuesday, March 6, 2018. The civilian panel concluded that Officer Clifford Proctor wasn't justified in shooting Brendon Glenn twice in the back as Glenn, 29, was on the ground last May 5. The officers tried to detain Glenn after reports that he had been harassing people and they saw him struggling with a bar bouncer, police said. (Los Angeles District Attorney's Office via AP)
March 08, 2018 - 23:50 GMT
In this image released by the California Highway Patrol West Valley shows CHP Officer Qayum at the scene where a school bus fire caught fire on CA-101 Los Angeles freeway near Woodland Hills area of Los Angeles Wednesday, March 7, 2018. Nearly two dozen students got off safely. City fire spokeswoman Margaret Stewart says the driver noticed smoke Wednesday afternoon while on U.S. 101 near Woodland Hills. (Officer J. Rodriguez/California Highway Patrol West Valley via AP)
March 08, 2018 - 03:59 GMT