LOS ANGELES city news.
LOS ANGELES, CA - OCTOBER 14: U.S. Immigration and Customs Enforcement (ICE), agents detain an immigrant on October 14, 2015 in Los Angeles, California. ICE agents said the immigrant, a legal resident with a Green Card, was a convicted criminal and member of the Alabama Street Gang in the Canoga Park area. ICE builds deportation cases against thousands of immigrants living in the United States. Green Card holders are also vulnerable to deportation if convicted of certain crimes. The number of ICE detentions and deportations from California has dropped since the state passed the Trust Act in October 2013, which set limits on California state law enforcement cooperation with federal immigration authorities. (Photo by John Moore/Getty Images)
October 12, 2018 - 10:01 GMT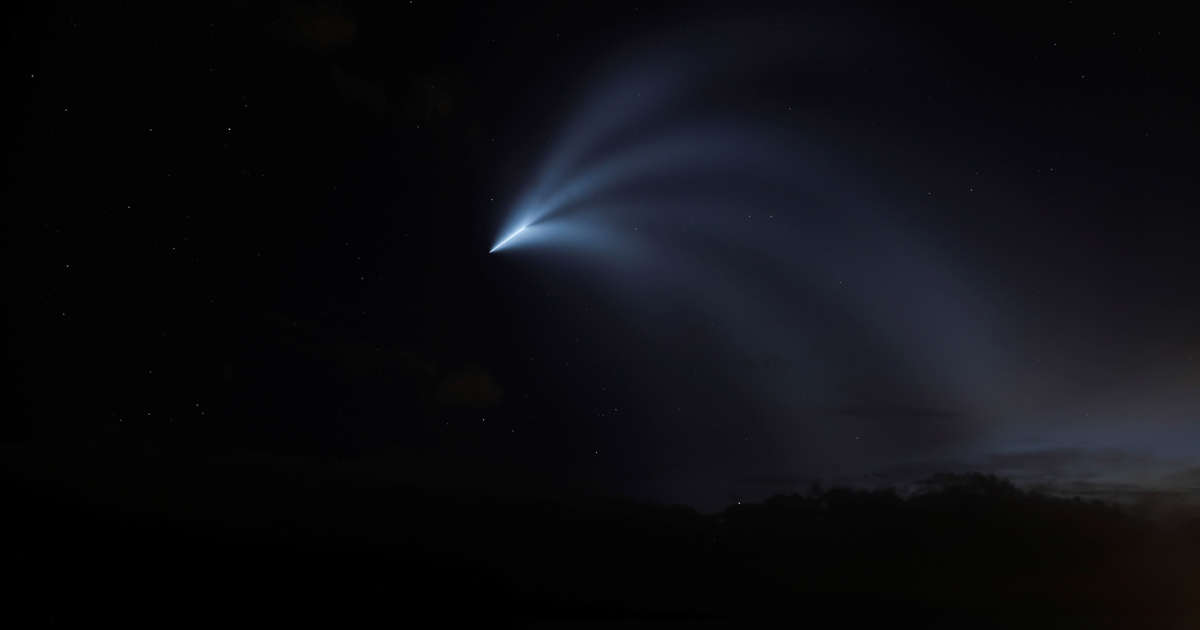 In this image made from video provided by SpaceX, a SpaceX Falcon 9 rocket carrying an Argentinian satellite blasts off from the Vandenberg Air Force Base launch site, about 130 miles (209 kilometers) northwest of Los Angeles on Sunday, Oct. 7, 2018. The primary purpose of the mission was to place the SAOCOM 1A satellite into orbit, but SpaceX also wanted to expand its recovery of first stages to its launch site at the Air Force base (SpaceX via AP)
October 08, 2018 - 05:50 GMT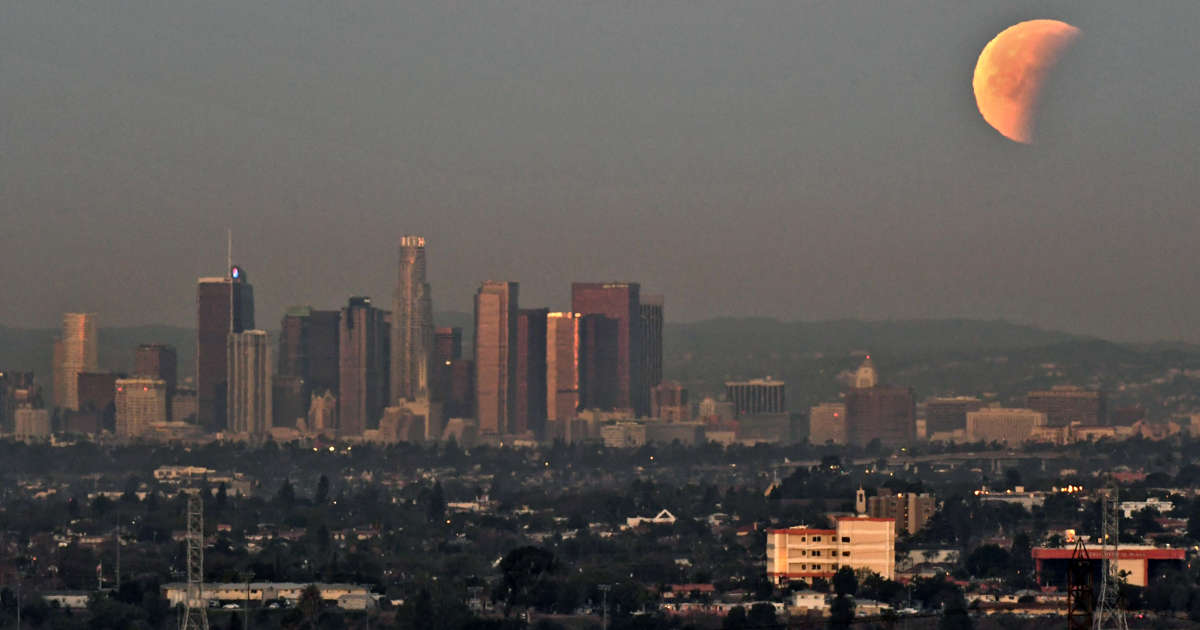 WHITTIER, CA - JANUARY 31: A so-called 'super blue blood moon' descends over downtown Los Angeles skyline January 31, 2018 seen from Whittier, California. The Super Blue Blood Moon is a rare 'lunar trifecta' event in which the Moon is at its closest to the Earth, appearing about 14 percent brighter than usual, and is simultaneously a 'blue moon', the second full moon in the same month, as well as a total lunar eclipse or 'blood moon'. Such a lunar event that hasn't been seen since 1866. (Photo by Nick Ut/Getty Images)
October 05, 2018 - 15:44 GMT
This May 1, 2018 photo from the Department of Homeland Security's Office of the Inspector General (OIG) shows a noose fashioned from bedsheets in a cell at the Adelanto Detention Center in Adelanto, Calif., a desert community 70 miles (113 kilometers) northeast of Los Angeles. Federal inspectors found nooses made from bedsheets hanging in more than a dozen cells during an inspection in May, 2018, The OIG issued a scathing report after visiting the privately-run detention facility run by the GEO Group. There were at least seven suicide attempts at the facility between December 2016 and October 2017, and a 32-year-old man killed himself by hanging in March 2017, according to the report. (OIG via AP)
October 03, 2018 - 22:02 GMT
FILE PHOTO: Supporters of Net Neutrality protest the FCC's decision to repeal the program in Los Angeles
October 01, 2018 - 06:03 GMT
Demonstrators in Los Angeles hold anti-Kavanaugh signs and banners on Sept. 28, one day after Christine Blasey Ford testified before the Senate Judiciary Committee concerning Supreme Court nominee Brett Kavanaugh. The ACLU says her testimony was credible. 
September 29, 2018 - 21:27 GMT
Martha SantamariaMartha Santamaria poses for a photo in Los Angeles on July 20, 2018. Santamaria made sure to follow the U.S. immigration rules. She obtained a green card through her husband, came to the country on an immigrant visa and became an American citizen. When her sister came on a travel visa fleeing violence and civil war in her native El Salvador, she helped her get a green card to stay in the U.S. That process took 16 years.
September 23, 2018 - 00:21 GMT
Sen. Kamala Harris (D-Calif.) speaks during a rally in downtown Los Angeles on June 30, 2018.
September 10, 2018 - 09:47 GMT
Supporters of Net Neutrality protest the FCC's recent decision to repeal the program in Los Angeles
August 31, 2018 - 09:03 GMT
New citizens during a naturalization ceremony at the Los Angeles Convention Center in September 2017.
August 18, 2018 - 13:22 GMT