LOS ANGELES city news.
FILE - In this April 22, 2019, file photo, Colin Jost, left, and Scarlett Johansson arrive at the premiere of "Avengers: Endgame" at the Los Angeles Convention Center. Wedding bells are in the future for actress Scarlett Johansson and Saturday Night Live's Colin Jost. Johansson's publicist Marcel Pariseau tells The Associated Press Sunday, May 19, 2019, that the private couple is officially engaged after two years of dating. Pariseau says no date has been set for the nuptials. (Photo by Jordan Strauss/Invision/AP, File)
May 20, 2019 - 02:09 GMT
A vial containing the MMR vaccine, right, and another vial containing the diluent used to mix the vaccine, sit on a tray before being loaded into a syringe at the Medical Arts Pediatric Med Group in Los Angeles on February 6, 2015.
May 12, 2019 - 11:22 GMT
LOS ANGELES, CALIFORNIA - APRIL 11: (EDITORS NOTE: All images taken by Getty Images inside the Staples Center at Nipsey Hussle's Celebration of Life have been reviewed and approved for distribution by Atlantic Records) Honorable Minister Louis Farrakhan, National Representative of The Honorable Elijah Muhammad and The Nation of Islam, speaks onstage during Nipsey Hussle's Celebration of Life at STAPLES Center on April 11, 2019 in Los Angeles, California. Nipsey Hussle was shot and killed in front of his store, The Marathon Clothing, on March 31, 2019 in Los Angeles. (Photo by Frederick M. Brown/Getty Images For All Money In Records and Atlantic Records)
May 10, 2019 - 13:15 GMT
Presidential candidate Joe Biden and Los Angeles Mayor Eric Garrett order tacos as they visit a King Taco in Los Angeles on Wednesday, May 8, 2019.
May 09, 2019 - 07:55 GMT
A vendor bags psilocybin mushrooms at a pop-up cannabis market in Los Angeles on Monday, May 6, 2019.
May 08, 2019 - 05:52 GMT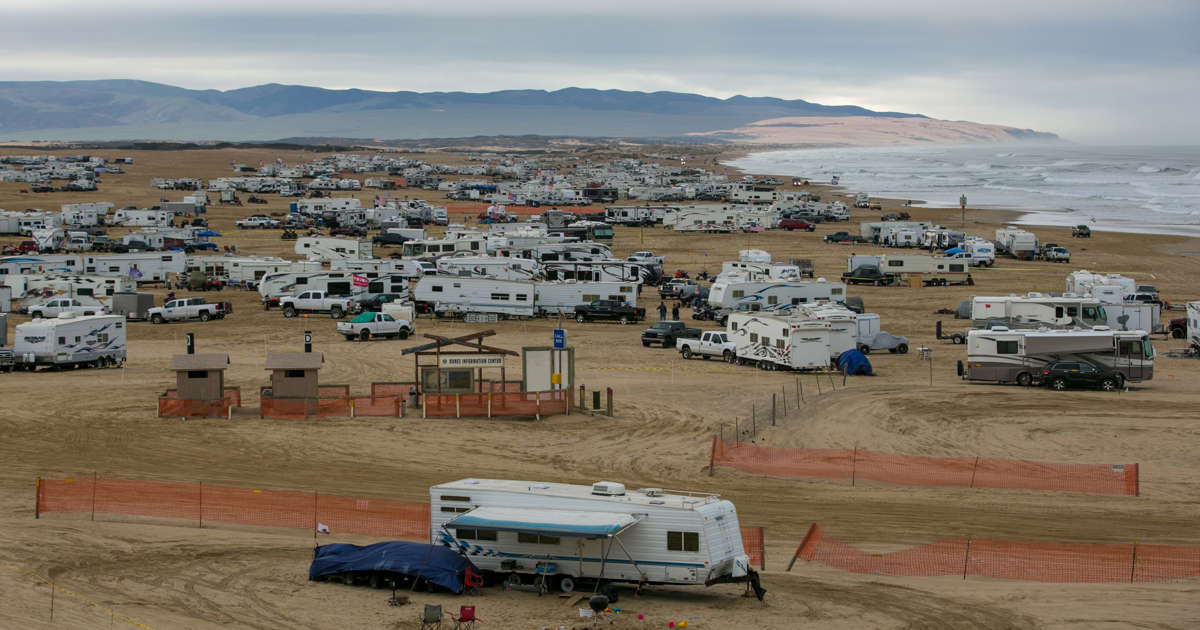 PISMO BEACH, CA - NOVEMBER 27: Thousands of campers jam the sandy beach at Oceano Dunes/Pismo Beach State Park on November 27, 2016, near Pismo Beach, California. Because of its close proximity to the Southern California and Los Angeles population centers, and its mild Mediterranean climate, the coastal regions of Central California have become a popular weekend getaway destination for millions of tourists each year. (Photo by George Rose/Getty Images)
May 06, 2019 - 05:56 GMT
Los Angeles City officials at podium on right, Los Angeles City Council President Herb Wesson, from left, Mayor Eric Garcetti, State Senator Maria Elena Durazo, Los Angeles County Supervisor Mark Ridley-Thomas and Los Angeles Urban League President and CEO Matthew Lawson, unveil the Obama Boulevard sign in Los Angeles, Saturday, May 4, 2019. A stretch of road in Los Angeles was renamed after former President Barack Obama during a festival and unveiling ceremony. The Obama Boulevard will replace Rodeo Road, a 3 ½-mile street that runs across the city's historic black neighborhood. (AP Photo/Damian Dovarganes)
May 05, 2019 - 10:38 GMT
Hill during spring training in 2019.
May 01, 2019 - 19:57 GMT
LOS ANGELES, CA - OCTOBER 14: U.S. Immigration and Customs Enforcement (ICE), agents detain an immigrant on October 14, 2015 in Los Angeles, California.
May 01, 2019 - 08:09 GMT
FILE - In this March 23, 2019, file photo, Democratic presidential candidate Sen. Bernie Sanders, I-Vt., center right, and his wife, Jane, arrive at a rally at Grand Park in Los Angeles. A persistent group of Sanders supporters say they wont let go of the slights from the 2016 primary fight against Hillary Clinton. The frustration is notable now that Sanders is a 2020 front-runner, raking in $18.2 million in the first quarter, downplaying concerns about DNC bias and highlighting his success in bringing the party around on liberal policies it once resisted. (AP Photo/Damian Dovarganes, File)
April 06, 2019 - 09:47 GMT