MOSCOW city news.
A screenshot of a Skype interview with Valery Spiridonov in his home outside Moscow.
November 17, 2017 - 14:14 GMT
The law must be approved by President Petro Poroshenko before it takes effect.
November 16, 2017 - 14:40 GMT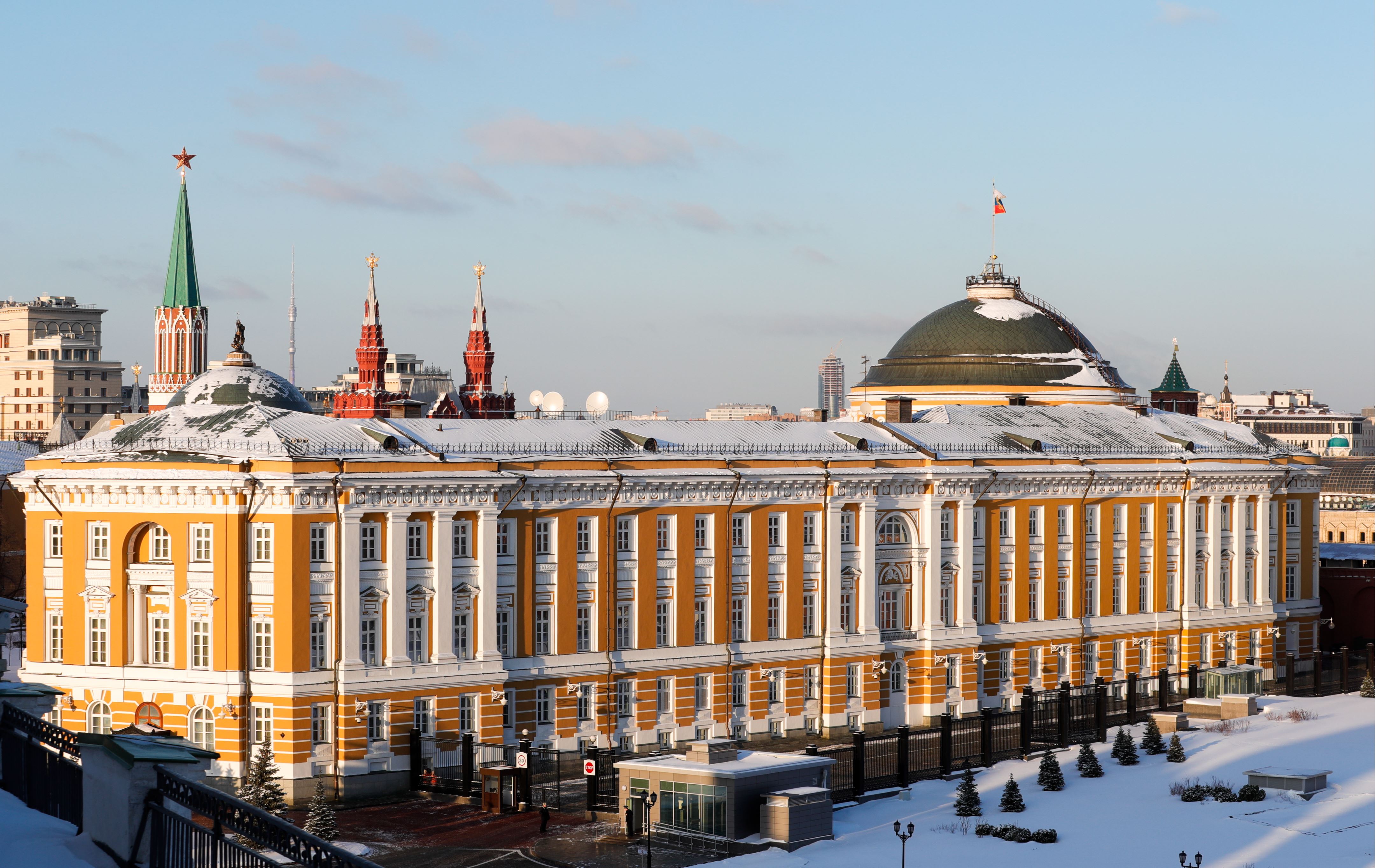 Prime Minister Theresa May accused Moscow of trying to "sow discord in the West and undermine our institutions."
November 15, 2017 - 16:48 GMT
Russian lawmaker Leonid Levin, bottom, arrives to address the State Duma, the lower house of the Russian parliament, in Moscow, Russia, Wednesday, Nov. 15, 2017. Wednesday's move by the parliament's lower house is a rapid quid pro quo response after the Russian state-funded TV channel RT registered with the U.S. Justice Department as a foreign agent after pressure from the U.S. government. (AP Photo/Alexander Zemlianichenko)
November 15, 2017 - 11:20 GMT
Russian President Vladimir Putin attends a meeting of his Security Council in Moscow, Russia, on Wednesday.
November 09, 2017 - 18:51 GMT
Prosecutors displayed a cardboard box with $2 million in cash at the corruption trial of Russian official Alexei Ulyukayev on Wednesday.
November 08, 2017 - 17:54 GMT
Kremlin spokesman Peskov attends a meeting of Russian President Putin with CEO of Royal Dutch Shell van Beurden in Moscow
November 07, 2017 - 11:13 GMT
FILE PHOTO: Russian army parade marking the World War II anniversary in Moscow
November 07, 2017 - 00:04 GMT
Alexei Venediktov, editor-in-chief of Ekho Moskvy, speaks to the Associated Press at the radio station's office in Moscow on Monday, Oct. 23, 2017. The deputy editor-in-chief for Russia's leading news radio station was stabbed by an unknown attacker who burst into its studios — the latest of a string of attacks on journalists and opposition activists in Moscow.
November 04, 2017 - 12:25 GMT
In this 2016 photo, released on Tuesday by the Valdai Club foundation, Joseph Mifsud attends the Valdai Discussion Club Conference in Moscow.
November 02, 2017 - 13:30 GMT