MOSCOW city news.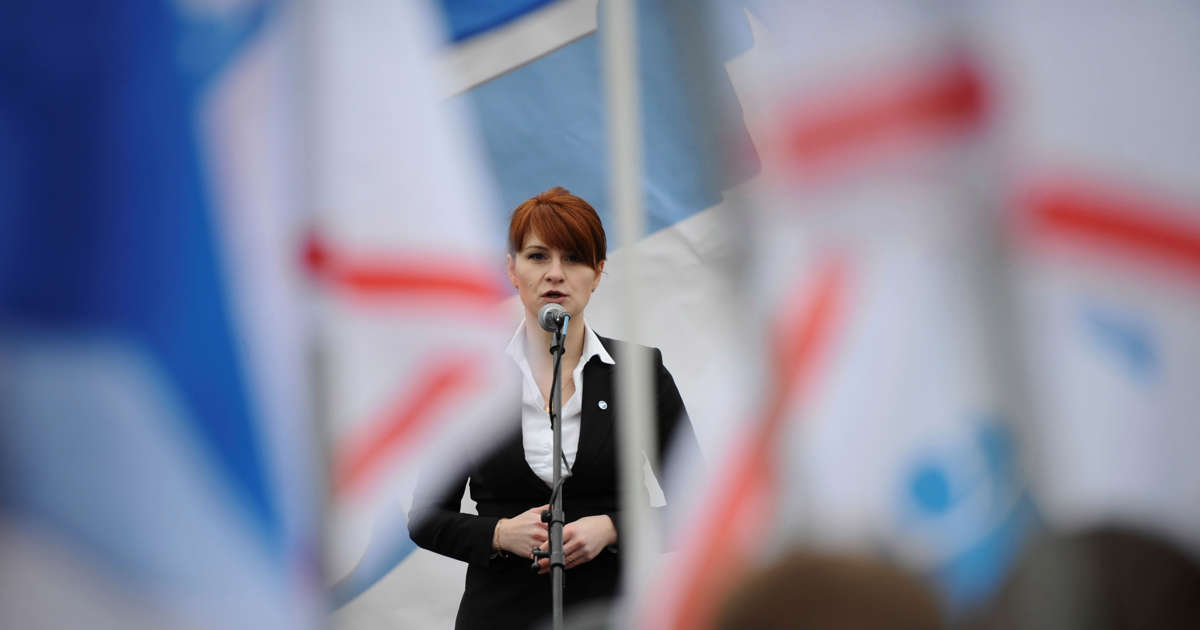 In this photo taken on Sunday, April 21, 2013, Maria Butina, leader of a pro-gun organization in Russia, speaks to a crowd during a rally in support of legalising the possession of handguns in Moscow, Russia . A 29-year-old gun-rights activist served as a covert Russian agent while living in Washington, gathering intelligence on American officials and political organizations and working to establish back-channel lines of communications for the Kremlin, federal prosecutors charged Monday. (AP Photo)
July 18, 2018 - 19:53 GMT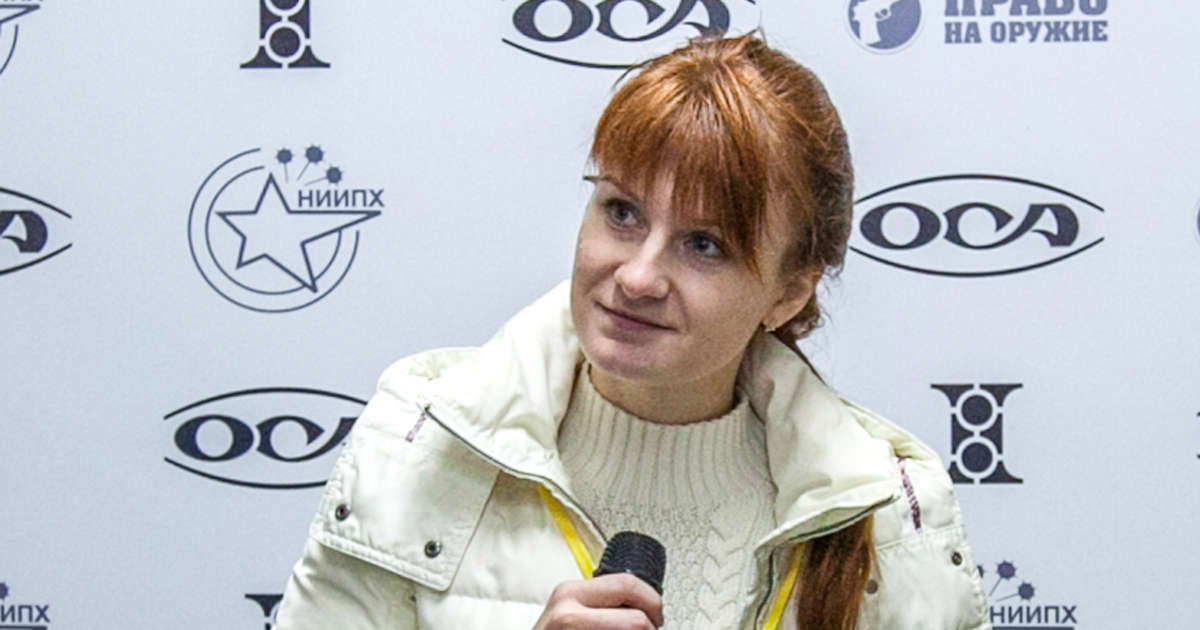 Mariia Butina, leader of a pro-gun organization, speaks on October 8, 2013 during a press conference in Moscow. - A 29-year-old Russian woman has been arrested for conspiring to influence US politics by cultivating ties with political groups including the National Rifle Association, the powerful gun rights lobby. Mariia Butina, whose name is sometimes spelled Maria, was arrested in Washington on July 15, 2018 and appeared in court on July 16, the Justice Department said. (Photo by STR / AFP) (Photo credit should read STR/AFP/Getty Images)
July 17, 2018 - 20:52 GMT
The DoJ HQ in Washington. Butina was charged with conspiracy to act as an agent of the Russian Federation within the US without prior notification to the attorney general.
July 16, 2018 - 19:49 GMT
FILE - In this July 2, 2015, file photo, Russian metals magnate Oleg Deripaska attends Independence Day celebrations at Spaso House, the residence of the American Ambassador, in Moscow, Russia. A U.S. lobbying firm sought to recruit the ambassadors of France, Germany and other countries to demonstrate international support for severing Russian oligarch Oleg Deripaskas control of Rusal, the aluminum manufacturing giant sanctioned by Washington. (AP Photo/Alexander Zemlianichenko, File)
July 16, 2018 - 06:21 GMT
Mr. Putin meeting in Moscow with President Trumps national security adviser, John R. Bolton, last month. Mr. Bolton has publicly encouraged Mr. Trump to keep pressing Russia on election meddling.
July 14, 2018 - 23:07 GMT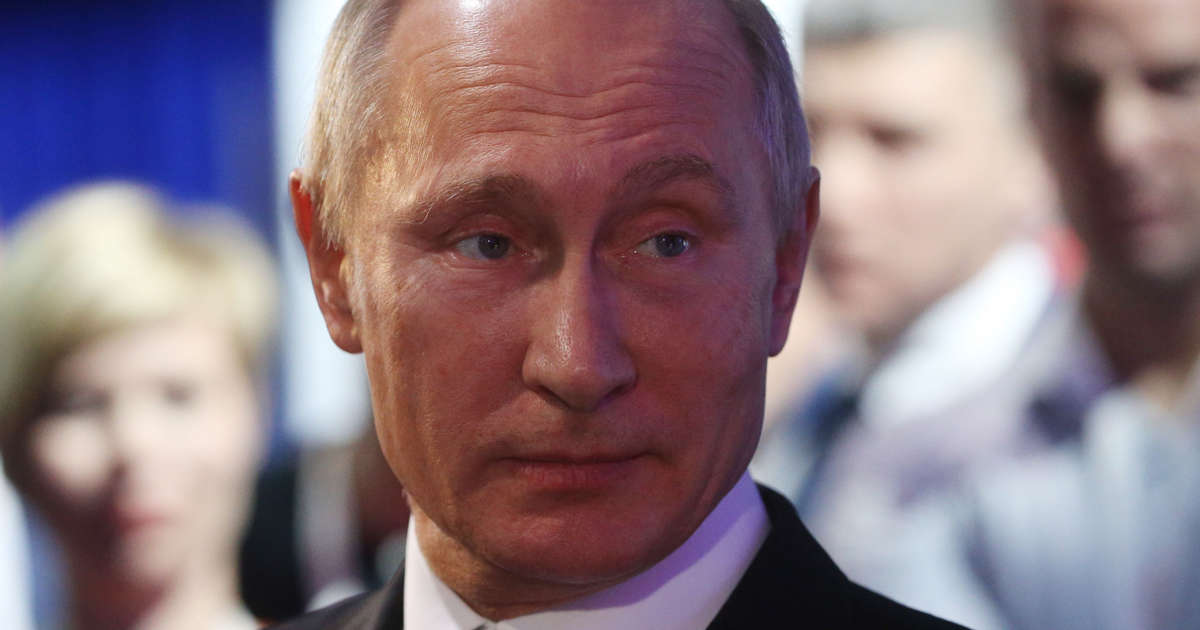 MOSCOW, RUSSIA - NOVEMBER 03: (RUSSIA OUT) Russian President Vladimir Putin meets participants of the Communuty Forum, a meeting of non-government organizations representatives in Moscow, Russia, November,3,2017. Vladimir Putin has visited a forum of non-government organizatons, hosted by the Civic Chamber of Russian Federation. (Photo by Mikhail Svetlov/Getty Images)
July 14, 2018 - 18:22 GMT
Senator Richard C. Shelby and his colleagues met with members of the Russian Federation Council last week in Moscow.
July 11, 2018 - 00:35 GMT
Russia's President Putin meets with U.S. National Security Adviser Bolton in Moscow
July 04, 2018 - 11:27 GMT
A general view shows the main entrance to Salisbury District Hospital in Salisbury, southern England, on March 6, 2018 where a man and a woman remain in critically condition which sparked an ongoing major incident which started on March 4. British police raced on March 6 to identify an unknown substance that left a former Russian double agent fighting for his life, in what a senior lawmaker said bore the hallmarks of a Russian attack. Moscow said it had no information about the "tragic" collapse of the man, identified by the media as Sergei Skripal, in the quiet southern English city of Salisbury on Sunday, but said it would be happy to cooperate if requested by British authorities. Specialist officers from the counter-terrorism squad are helping investigate the incident, which also left a 33-year-old woman -- reported to be Skripal's daughter Yulia -- in a critical condition in what is feared to be a poison plot. / AFP PHOTO / Chris J Ratcliffe (Photo credit should read CHRIS J RATCLIFFE/AFP/Getty Images)
July 04, 2018 - 09:54 GMT
A general view shows the main entrance to Salisbury District Hospital in Salisbury, southern England, on March 6, 2018 where a man and a woman remain in critically condition which sparked an ongoing major incident which started on March 4. British police raced on March 6 to identify an unknown substance that left a former Russian double agent fighting for his life, in what a senior lawmaker said bore the hallmarks of a Russian attack. Moscow said it had no information about the "tragic" collapse of the man, identified by the media as Sergei Skripal, in the quiet southern English city of Salisbury on Sunday, but said it would be happy to cooperate if requested by British authorities. Specialist officers from the counter-terrorism squad are helping investigate the incident, which also left a 33-year-old woman -- reported to be Skripal's daughter Yulia -- in a critical condition in what is feared to be a poison plot. / AFP PHOTO / Chris J Ratcliffe (Photo credit should read CHRIS J RATCLIFFE/AFP/Getty Images)
July 04, 2018 - 04:10 GMT