MOSUL city news.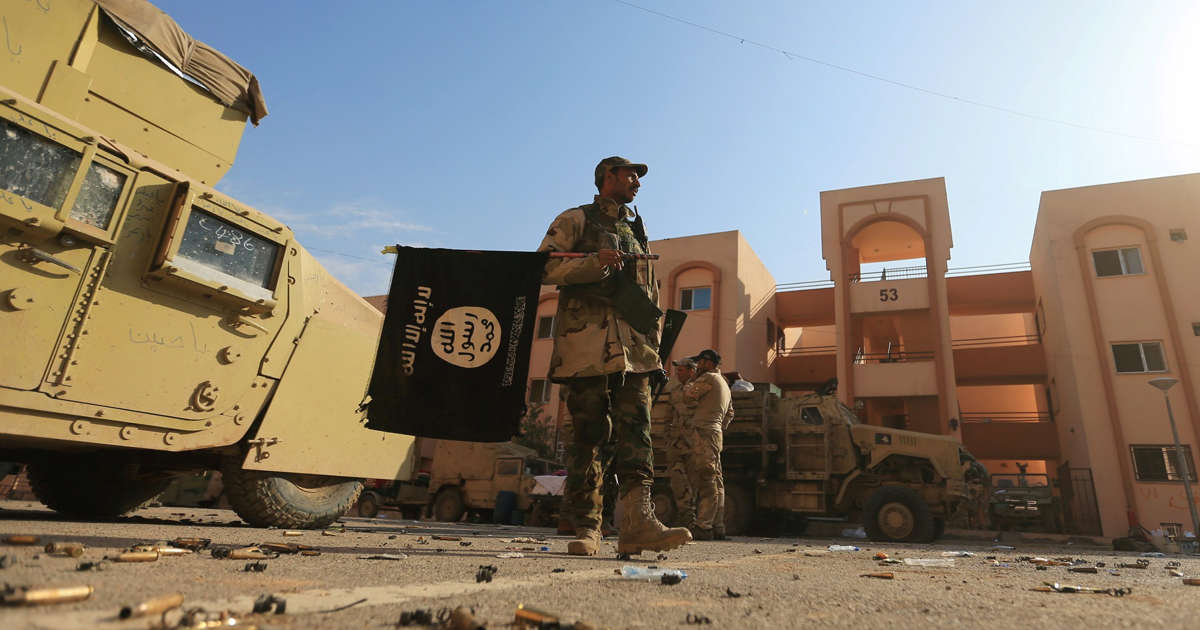 An Iraqi soldier holds an Islamic State flag during a battle with Islamic State militants, north of Mosul, Iraq, January 9, 2017.
February 06, 2019 - 21:22 GMT
Kurdish peshmerga fighters survey the damage after an ISIS suicide truck loaded with chlorine gas tanks exploded near Mosul in January 2015.
January 22, 2019 - 04:41 GMT
TOPSHOT - A member of the Iraqi forces walks past a mural bearing the logo of the Islamic State (IS) group in a tunnel that was reportedly used as a training centre by the jihadists, on March 1, 2017, in the village of Albu Sayf, on the southern outskirts of Mosul. Iraqi forces launched a major push on February 19 to recapture the west of Mosul from the Islamic State jihadist group, retaking the airport and then advancing north. / AFP PHOTO / AHMAD AL-RUBAYE (Photo credit should read AHMAD AL-RUBAYE/AFP/Getty Images)
December 25, 2018 - 20:23 GMT
FILE PHOTO: Still image taken from video of a man purported to be the reclusive leader of the militant Islamic State Abu Bakr al-Baghdadi making what would have been his first public appearance in Mosul
August 22, 2018 - 22:39 GMT
Iraqi men and women buy food in an open air market in Mosul after breaking the fast during Ramadan on May 24, 2018, as the holy month has one on without major violence unlike previous years when it was rocked by deadly attacks
June 09, 2018 - 17:44 GMT
Young men taking selfies atop the ruins of Nebi Yunus shrine in east Mosul, Iraq, after it was liberated from the Islamic State in February.
April 23, 2018 - 02:29 GMT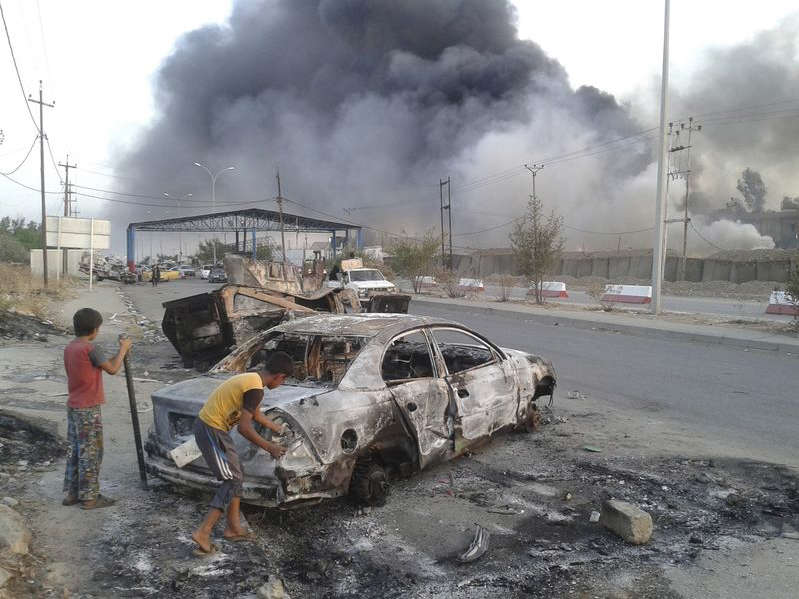 Civilian children stand next to a burnt vehicle during clashes between Iraqi security forces and al Qaeda-linked Islamic State in Iraq and the Levant (ISIL) in the northern Iraq city of Mosul, in this June 10, 2014 file photo.
April 01, 2018 - 18:45 GMT
Mourning relatives hold a portrait of Gurcharan Singh — one of the 38 Indian workers whose bodies were found buried northwest of Mosul — in Jalal Usma village in the northern Indian state of Punjab on Tuesday, March 20, 2018. 
March 20, 2018 - 14:26 GMT
Capturing Mosul was one of ISIS' most significant strategic wins.
February 13, 2018 - 22:03 GMT
A grab from a propaganda video released on July 05, 2014 by an Islamic State group propaganda outlet allegedly shows leader Abu Bakr al-Baghdadi at a mosque in then militant-held northern Iraqi city of Mosul
February 13, 2018 - 06:52 GMT