NEW YORK city news.
Image: Sweltering Heat Wave Pushes Heat Index Past 100 Degrees In New York City
July 20, 2019 - 20:19 GMT
A girl cools off from the heat in water from an open fire hydrant in the Washington Heights section of upper Manhattan in New York City, New York, U.S., July 19, 2019. REUTERS/Mike Segar
July 20, 2019 - 02:44 GMT
Protestors come out against migrant detention in New York City. More than 29,000 refugees have completed USCIS interviews, a major step in the process to being granted travel to the U.S.
July 19, 2019 - 03:16 GMT
Firefighters Richard Driscoll and Kevin Nolan are show in these photos from FDNY.
July 18, 2019 - 21:19 GMT
NEW YORK, NY - AUGUST 14: Trump Tower stands along Fifth Avenue on August 14, 2017 in New York City. Security throughout the area is high as President Donald Trump is expected to arrive at his residence in the tower later today, his first visit back to his apartment since the inauguration. Numerous protests and extensive road closures are planned for the area. (Photo by Spencer Platt/Getty Images)
July 17, 2019 - 19:28 GMT
Sandra Chica, wife of Pablo Villavicencio, hugs her daughter Luciana during an advocacy rally and press conference in support of Pablo Villavicencio, who was arrested and detained in early June by Immigration and Customs Enforcement (ICE) after making a catering delivery to Fort Hamilton Army Base in Brooklyn, July 23, 2018 at City Hall in New York City. Supporters of Villavicencio plan to rally in his support outside of the federal courthouse during his court hearing on Tuesday morning.
July 17, 2019 - 16:22 GMT
Representative Alexandria Ocasio-Cortez, a Democrat from New York, center, speaks during a House Oversight Committee hearing on family separation and detention centers, in Washington, D.C., U.S., on Friday, July 12, 2019. Representatives Ocasio-Cortez and Rashida Tlaib gave impassioned speeches on Friday, shedding tears while describing the conditions they witnessed along the border in what they stated was a "policy of dehumanization."
July 15, 2019 - 00:35 GMT
Trump knocks New York Times for report on border facility
July 14, 2019 - 16:15 GMT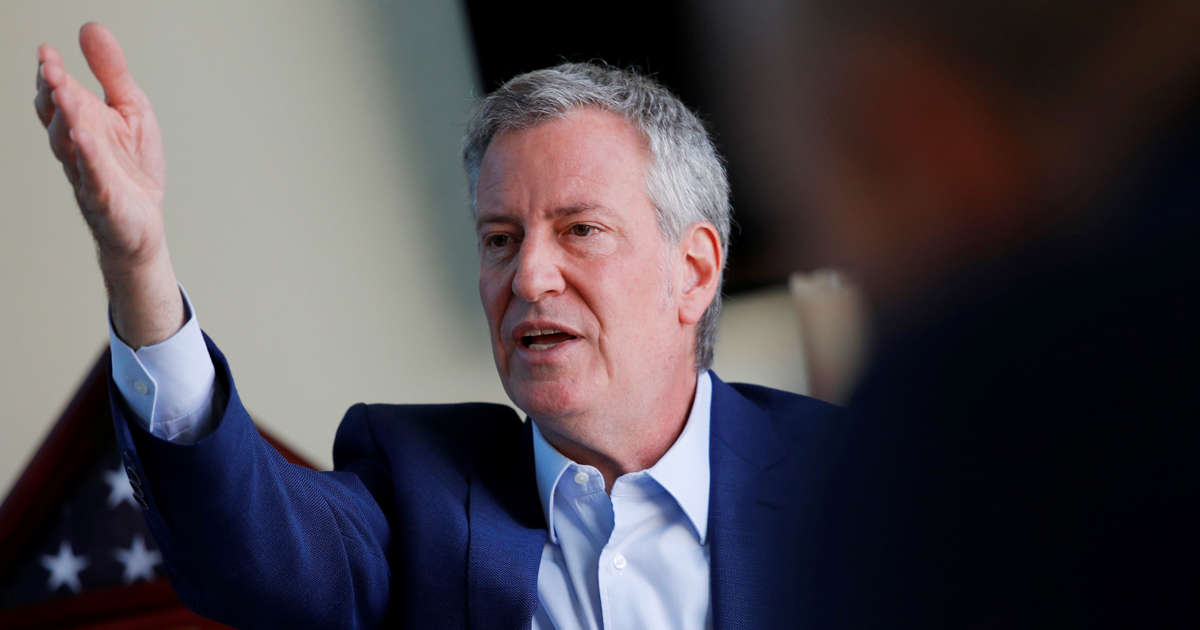 Democratic presidential candidate New York Mayor Bill de Blasio speaks at an event with veterans and military families, Saturday, May 25, 2019, in Las Vegas. (AP Photo/John Locher)
July 14, 2019 - 11:45 GMT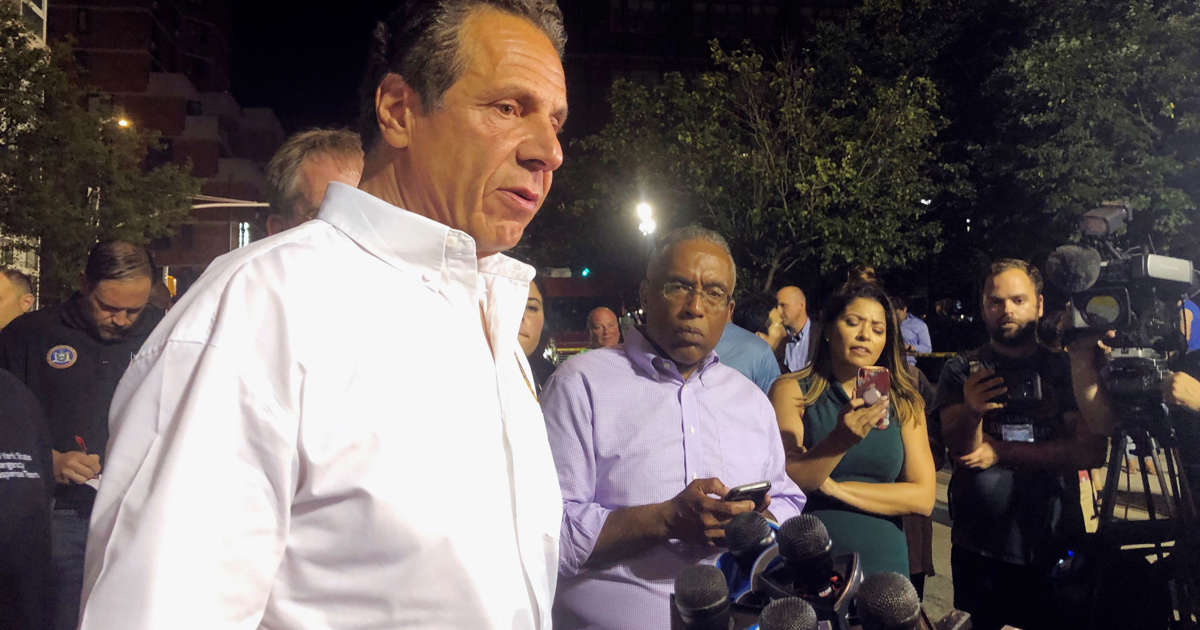 Governor of New York Andrew Cuomo speaks to the media following a blackout due to widespread power outages in the Manhattan borough of New York, U.S, July 13, 2019. REUTERS/Catherine Koppel
July 14, 2019 - 09:17 GMT