NEW YORK city news.
FILE - In this Aug. 21, 2018 file photo, Senate Minority Leader Chuck Schumer, D-N.Y., speaks with reporters following the weekly Democratic policy meetings, at the Capitol in Washington. Schumer says Marriott hotel officials should pay for new passports for customers whose passport numbers were hacked as part of a massive data breach. The New York Democrat said Sunday, Dec. 2, 2018, that Marriott should immediately notify customers who are at greatest risk of identity theft and pay the $110 cost of a new U.S. passport if the customers request it. (AP Photo/J. Scott Applewhite, File)
December 02, 2018 - 19:37 GMT
Joe Scarborough and Mika Brzezinski attend the Daily Front Row's Fashion Media Awards in New York City on Sept. 8, 2017. (Michael Loccisano/Getty Images for Daily Front Row)
November 25, 2018 - 21:48 GMT
FILE PHOTO: Iran's President Hassan Rouhani speaks at a news conference on the sidelines of the General Assembly in New York
November 24, 2018 - 09:52 GMT
President Trump's three adult children are defendants in the case.
November 23, 2018 - 21:59 GMT
Democrat Alexandria Ocasio-Cortez speaks at her midterm election night party in New York City on November 6, 2018.
November 23, 2018 - 16:22 GMT
The Fleck, Bjorn, Jojo, and Hugg balloons make their way down New York's Sixth Avenue during the 92nd annual Macy's Thanksgiving Day Parade, Thursday, Nov. 22, 2018, in New York. (AP Photo/Tina Fineberg)
November 22, 2018 - 22:09 GMT
FILE - In this Thursday, May 10, 2018, file photo Michael Avenatti, is interviewed in New York. Avenatti is in police custody in Los Angeles following domestic violence allegation. (AP Photo/Mark Lennihan, File)
November 21, 2018 - 21:29 GMT
FILE - In this May 10, 2018 file photo, Michael Avenatti is interviewed in New York. A woman who says she had a relationship with Michael Avenatti alleges he dragged her by the arm across the floor of his Los Angeles apartment after an argument. Court papers obtained Tuesday by The Associated Press detail actress Mareli Miniuttis account. Avenatti hasnt addressed the specifics of the allegations but says hell be fully exonerated after a thorough investigation. (AP Photo/Mark Lennihan)
November 20, 2018 - 20:35 GMT
White House Senior Adviser Ivanka Trump speaks at the Concordia Summit in Manhattan, New York.
November 20, 2018 - 18:22 GMT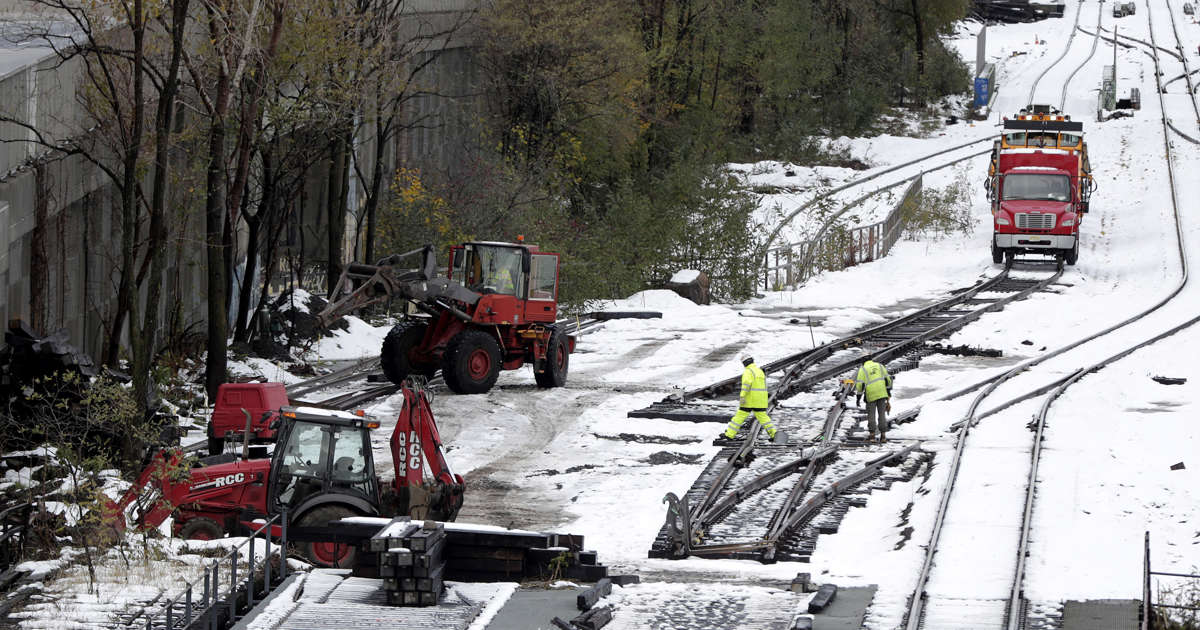 A man is silhouetted by car headlights as he crosses the streets of lower Manhattan during a snow storm on Thursday, Nov. 15, 2018, in New York. (AP Photo/Wong Maye-E)
November 16, 2018 - 20:10 GMT