TAIPEI city news.
Same-sex marriage supporters cheer outside the Legislative Yuan in Taipei, Taiwan, on May 17, 2019 after Taiwan's legislature passed a law allowing same-sex marriage.
May 17, 2019 - 10:24 GMT
Same-sex marriage supporters gather outside the Legislative Yuan in Taipei, Taiwan, Friday, May 17, 2019. Taiwan's Constitutional Court are scheduled to decide Friday on legalizing same-sex marriage, marking a potential first in Asia. The signs read ''Vote Can't Be Defeated.'' (AP Photo/Chiang Ying-ying)
May 17, 2019 - 06:56 GMT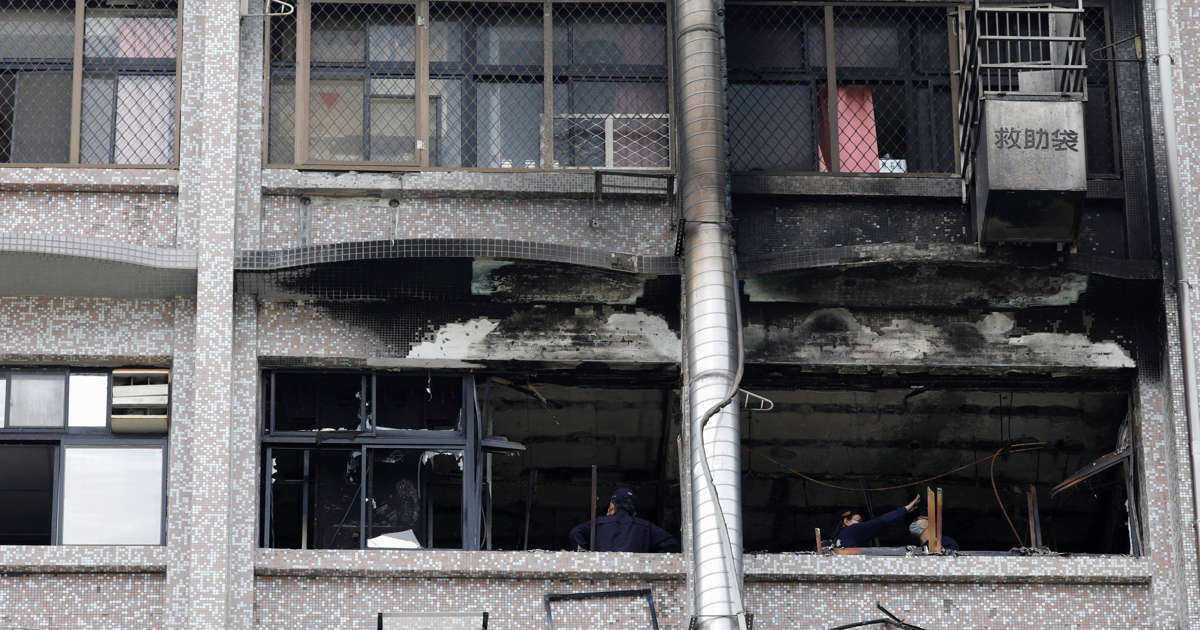 Fire inspectors view damage after a fire broke out at the Taipei Hospital, causing at least 9 people died in New Taipei City, Taiwan August 13, 2018. REUTERS/Tyrone Siu
August 13, 2018 - 10:07 GMT
Taiwanese new premier William Lai speaks during a cabinet transition ceremony in Taipei
April 03, 2018 - 04:46 GMT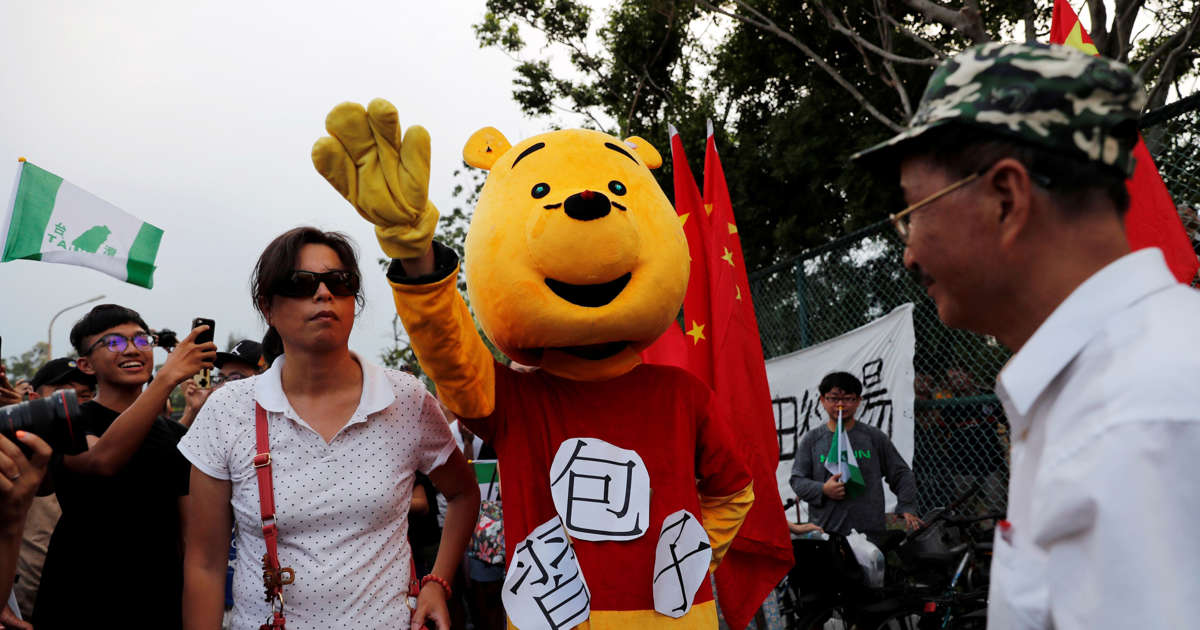 A student dressed in Winnie The Pooh costume to mock Chinese President Xi Jinping protests against a popular Chinese talent show "Sing! China" after the show is forced to cancel at National Taiwan University, in Taipei, Taiwan September 24, 2017.
March 01, 2018 - 03:12 GMT
Esmond Martin, third from right, inspected 20 confiscated rhino horns, elephant tusks and ivory objects at the Taipei Zoo in 1993 before the illegal goods were incinerated publicly to demonstrate the governments commitment to protecting wildlife.
February 06, 2018 - 08:14 GMT
Taiwan President Tsai Ing-wen gives a speech during the National Day celebrations in Taipei
October 29, 2017 - 07:13 GMT
A general view of the Taipei skyline shows the Taipei 101 building before Earth Hour in Taipei, Taiwan
September 27, 2017 - 10:15 GMT
Sandbags are prepared ahead of Typhoon Talim in a landmark building Taipei 101 in Taipei
September 13, 2017 - 09:22 GMT
A homeless person sorts out his belongings on a side walk in New Taipei City after Typhoon Nesat slashed Taiwan on July 30, 2017. Taiwan suffered flooding, widespread power outages and winds of over a hundred miles a hour as it was battered by its first typhoon of the year.
July 30, 2017 - 03:32 GMT