NEW YORK city news.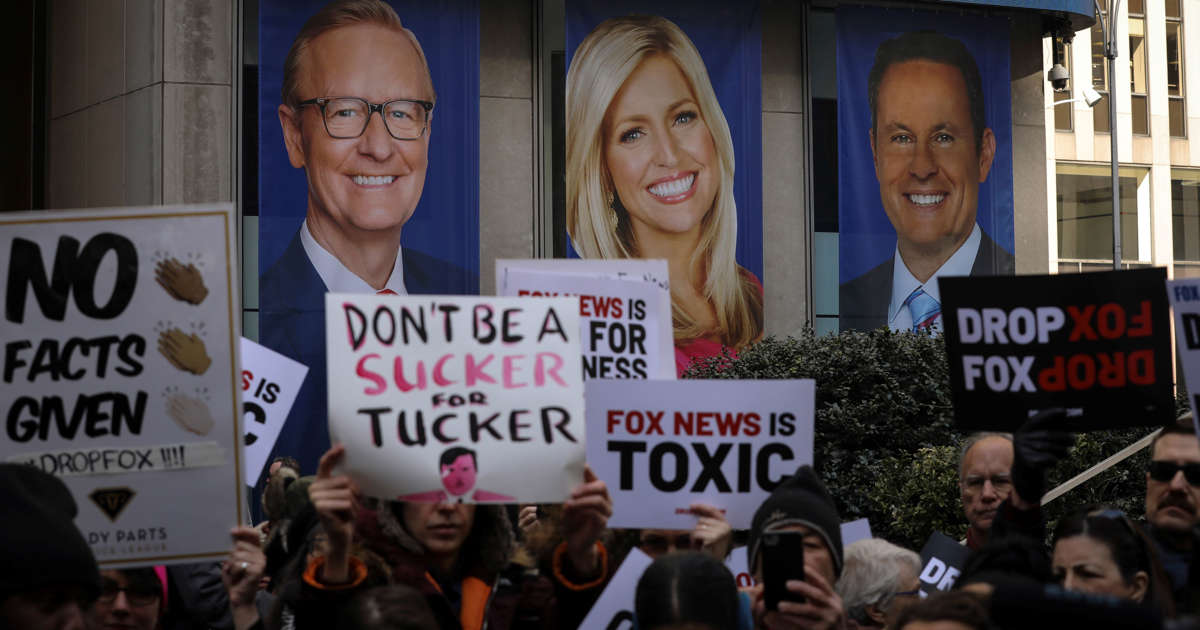 Protesters rally against Fox News outside the Fox News headquarters at the News Corporation building, March 13, 2019 in New York City.
March 17, 2019 - 22:10 GMT
Jeanine Pirro films a segment for Fox News on August 4, 2017, in New York.
March 17, 2019 - 13:36 GMT
A ticket for the Powerball sits on a counter in a store in New York, Feb. 22, 2017.
March 17, 2019 - 05:12 GMT
An American Airlines Boeing 737 Max 8 on a flight from Miami to New York City, lands at LaGuardia Airport on Monday morning, March 11, 2019 in the Queens borough of New York City. (Drew Angerer/Getty Images/TNS) **FOR USE WITH THIS STORY ONLY**
March 15, 2019 - 17:12 GMT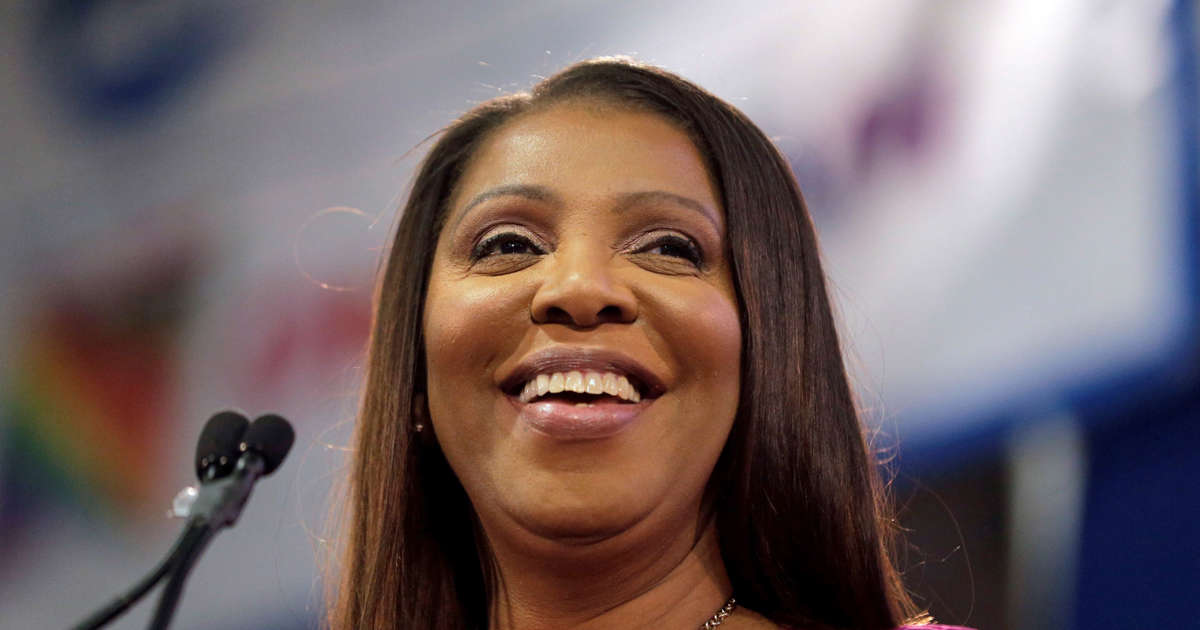 FILE - In this Jan. 6, 2019 file photo, Attorney General of New York, Letitia James, smiles during an inauguration ceremony in New York. James has opened a civil investigation into President Donald Trump's business dealings, taking action after his former lawyer told Congress he exaggerated his wealth to obtain loans. A person familiar with the inquiry said James issued subpoenas Monday, March 11, to Deutsche Bank and Investors Bank seeking records related to four Trump real estate projects and his failed 2014 bid to buy the NFL's Buffalo Bills. (AP Photo/Seth Wenig, File)
March 15, 2019 - 02:25 GMT
President Trump Receives Briefing On Drug Trafficking On The Southern Border
March 14, 2019 - 23:02 GMT
<span style="display:inline !important;float:none;background-color:#ffffff;color:#000000;font-family:'Segoe UI Light','Segoe UI','Tahoma','Microsoft Sans Serif','Verdana',sans-serif;font-size:17px;font-style:normal;font-variant:normal;font-weight:400;letter-spacing:normal;line-height:normal;orphans:2;text-align:left;text-decoration:none;text-indent:0px;text-transform:none;-webkit-text-stroke-width:0px;white-space:normal;word-spacing:0px;word-wrap:break-word;">Paul J. Manafort, President Trump&rsquo;s former campaign chairman, has been indicted on new fraud charges in New York.</span>
March 13, 2019 - 17:16 GMT
Image: Tasha Heard was charged with multiple hate-crime felonies and misdemeanors after attacking people with pepper spray in New York.
March 13, 2019 - 01:30 GMT
FILE - In this Jan. 6, 2019 file photo, Attorney General of New York, Letitia James, smiles during an inauguration ceremony in New York. James has opened a civil investigation into President Donald Trump's business dealings, taking action after his former lawyer told Congress he exaggerated his wealth to obtain loans. A person familiar with the inquiry said James issued subpoenas Monday, March 11, to Deutsche Bank and Investors Bank seeking records related to four Trump real estate projects and his failed 2014 bid to buy the NFL's Buffalo Bills. (AP Photo/Seth Wenig, File)
March 13, 2019 - 00:44 GMT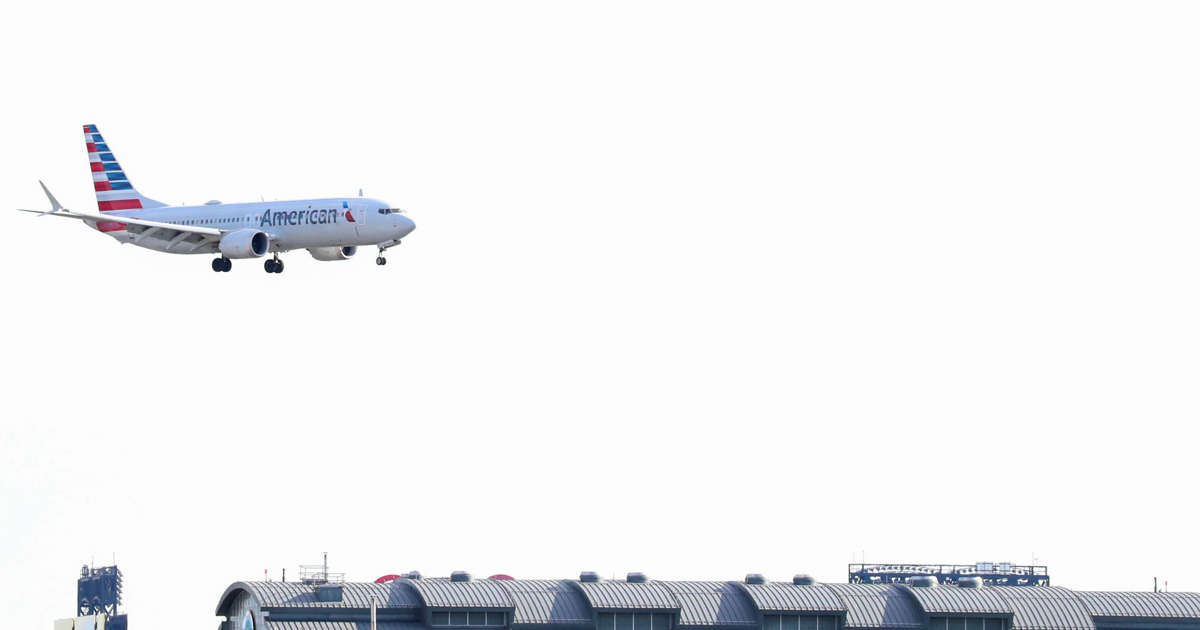 An American Airlines Boeing 737 Max 8, on a flight from Miami to New York City, comes in for landing at LaGuardia Airport in New York, U.S., March 12, 2019. REUTERS/Shannon Stapleton
March 12, 2019 - 23:06 GMT