7 secrets to getting more from Amazon Prime Video
technology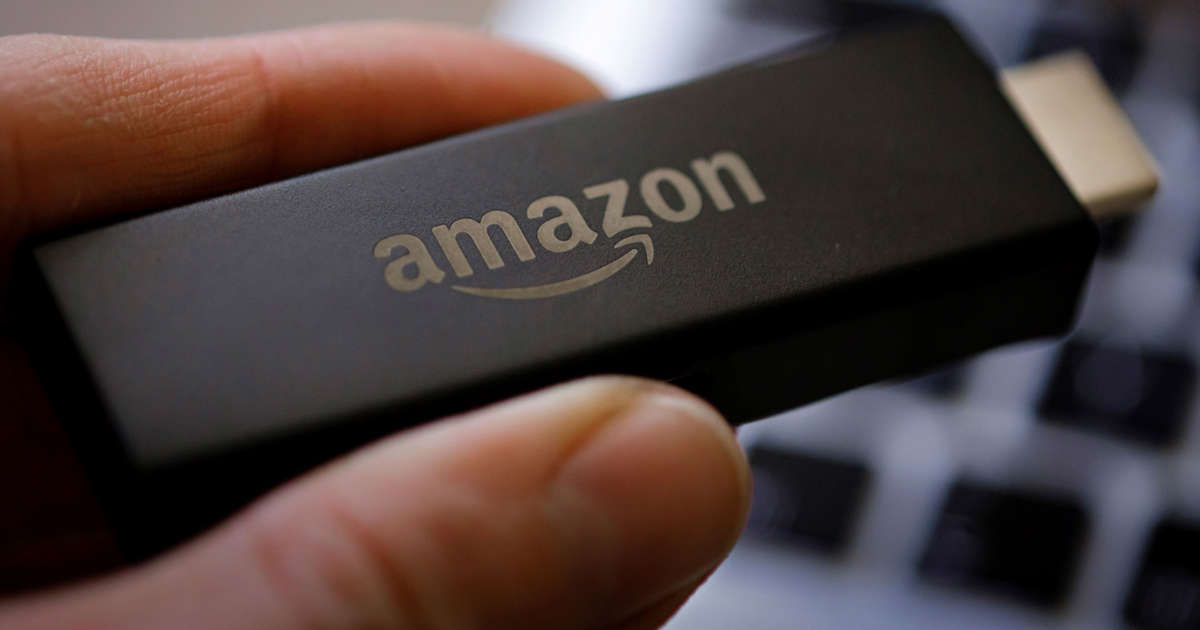 Berlin, Germany - April 18: A digital media player stick for online streaming ( Amazon Fire TV Stick ) is held over a laptop on April 18, 2017 in Berlin, Germany. (Photo Illustration by Thomas Trutschel/Photothek via Getty Images)While Prime Video may not be as widely known as that "other" major video streaming service, Amazons on-demand platform is a force to be reckoned with.
Between its growing catalog of movies and TV shows (including several award-winning exclusives) and all the other goodies you get for being a Prime member (free two-day shipping, Prime Music access, free Kindle e-books, and unlimited online photo storage), its quite easy to justify the $99/year subscription cost.Youre also aware you can access Prime Video on a handful of devices, including the web, mobile apps, Smart TVs, gaming consoles, and set-top boxes?Well, theres a lot more you likely dont know – or dont know enough about.1. Download to watch laterAlong with choosing to stream content, which requires an Internet connection, the Prime Video app lets you download select TV shows and movies to watch later, offline. This is handy whether youre about to board a flight without Wi-Fi or want to keep the kids entertained in the back seat on a road trip but dont want to incur data charges.Simply tap the downward arrow instead of the play icon. The time period you have to view a downloaded title varies by title.Downloading works on the following devices: iOS, Android phones and tablets, Fire tablets (except Kindle Fire 1st Generation), and Fire phone.2. Get fun facts with X-RayDid you know Internet Movie Database (IMDb) is an Amazon.com company? Perhaps, then, it should be no surprise to see clever integration with Prime Video, in the form of "X-Ray."Access X-Ray on your favorite shows and movies for info on the cast and crew, behind-the-scenes footage, music, fun trivia, and more. Whats available varies on the title, but "The Tick" is an example of some compelling extra video content.If a movie or show supports X-Ray, youll see a small X-Ray icon in the player window, and once selected it will pause the main video until youre ready to resume.3. Browse, search for specific themesUnless you know exactly what you want to watch, we tend to browse the catalog based on main genres like "Action" or "Comedy," or we may tap or click through the "Recommended" or "Recently Added" sections.But theres a lot more buried here if you continue to scroll down. Youll find sections like "Anime TV and Movies," "Classic TV," "Romance TV," "Indian TV and Movies," and "Oscar Winners," to name a few.It gets even more specific if you take advantage of the Search window. Type in "Zombie" and youll find nearly 100 movies and TV shows tied to that genre. The words "video game" yielded 170 results.4. Use your voice to find something to watchThose who watch Prime Video via Fire TV or Fire TV Stick can easily find something to watch – by simply asking for it.Both devices support voice control, allowing you to search, launch and control content by speaking aloud. For this to work you need either an Alexa Voice Remote (which may be included or sold separately, depending on how you bought Amazon Fire TV or Fire TV Stick) or you can pair Fire TV with your favorite Alexa-powered device, such as Amazon Echo or Echo Dot, for truly hands-free control.5. Set parental controlsHave little ones at home and are concerned about them watching inappropriate TV shows and movies on Prime Video?There are parental controls built into the service, which works by requiring a PIN code to bypass any viewing (or purchasing) restrictions youve enabled.On the Amazon website, to go Prime Video Settings > Parental Controls and then set (or change) your 5-digit PIN. Tap or click Save. You can also manage your PIN from the Prime Video app for Android and iOS.Once your PIN is set, you can turn on viewing restrictions for your account, such as blocking playback of videos from certain ratings categories. You can choose which ratings categories you'd like to restrict, and on which of your registered devices you'd like these restrictions to apply.When you have viewing restrictions set, you'll see a "lock" symbol for movies and TV shows with ratings in your restricted categories. If you try to watch one of these titles, you're prompted to enter your Prime Video PIN before you can start playback.6. Enabled closed captioningClosed captioning and subtitling provides on-screen words to TV shows and movies, allowing those who are deaf or hard of hearing to enjoy the content without audio.Even able-eared viewers might benefit from closed captioning, if they need to keep the volume down or off (perhaps, while at work), plus you can select various languages, too, so it can translate content to viewers who prefer to read in their mother tongue.Enabling captioning and/or closed captioning on Prime Video varies on the device youre using, but there should be a little icon to tap or click and you can choose from a few options, including what language you prefer (depending on available for that TV show or movie).7.  A few more tipsHere are a few more handy Prime Video features:
Stream other channels:
For true cord-cutters, Prime members can subscribe to more than 140 other streaming services, including HBO, SHOWTIME, STARZ, and AMC. Called Amazon Channels, it requires only one password, support on multiple devices, and you only pay for the channels you want.
Disable Autoplay:
Hate falling asleep during a binging session, only to wake up and find a spoiler in an episode you havent watched yet? You can disable Autoplay in the Prime Video settings.
Manage your data:
If you dont want to accidentally stream Amazon Prime Video using cellular connectivity on your smartphone or tablet, you can select Wi-Fi Only in the Settings area of the Prime Video app. Go to the section called Select Streaming & Downloading.
Use Watchlist:
This Prime Video feature lets you easily keep track of movies and TV shows you want to watch in a personalized list, accessible on all your connected Prime Video devices.
Follow Marc on Twitter: @marc_saltzman. E-mail him at www.marcsaltzman.com.
By: USA TODAY
« technology