Man shot by police after stabbing spree in Melbourne city center
world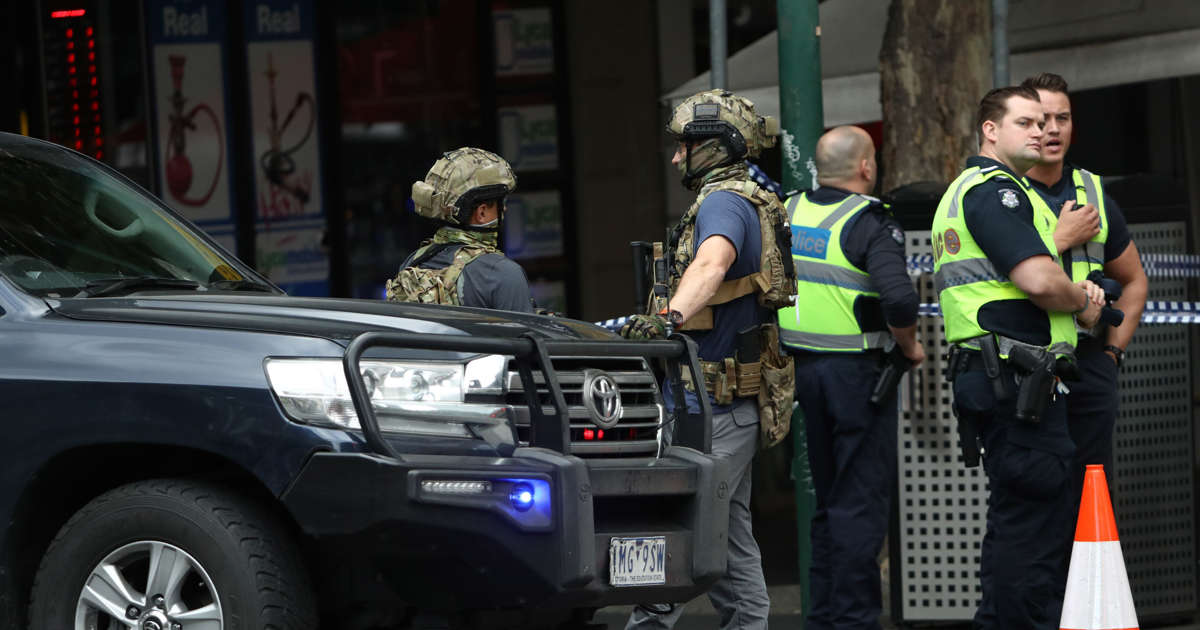 MELBOURNE, AUSTRALIA - NOVEMBER 09: A burnt out car is seen in Bourke St on November 09, 2018 in Melbourne, Australia. A man has been shot by police after setting his car on fire and stabbing several people in Bourke St mall in Melbourne's CBD this afternoon. The man was arrested at the scene and has been taken to hospital under police guard in a critical condition. (Photo by Robert Cianflone/Getty Images)
(CNN)Australian police shot a knife-wielding man who is believed to have stabbed three people in Melbourne's city-center Friday, killing one of them.
Police responded to the scene on Bourke Street after receiving reports of a car on fire, Victoria Police Superintendent David Clayton told reporters shortly after the incident.
The officers were immediately confronted by a man brandishing a knife and threatening them. The suspect was shot in the chest by police, Clayton said. He has since been transported to the hospital under police guard and is in a critical condition.
dir="ltr" lang="en">#UPDATE: Hundreds of police are on-scene on Bourke Street in Melbournes CBD after reports of a serious incident. #9Newshttps://t.co/3LxsLzLDIkpic.twitter.com/XgtUbF9cwh

— Nine News Melbourne (@9NewsMelb) November 9, 2018

No other suspects are being sought. Clayton said there is no known link to terrorism, but stressed the investigation is still in its early stages.

The incident took place in Melbourne's Central Business District on Friday afternoon when people would have been leaving work. Photo from the scene showed crowds of people behind police barriers.

Witnesses said they heard a big bang and images appeared to show a car on fire.

"There was a massive flame and bang, just smoke and lots of people," witness Shelley Reid told Nine News.

Streets were closed and trams halted while police attend the scene.

The Friday incident took place blocks away from Flinders Street Railway Station, where a driver plowed into pedestrians last year, injuring 18.

By: CNN


« world