Trump imposes tariffs on $200B more of Chinese goods
world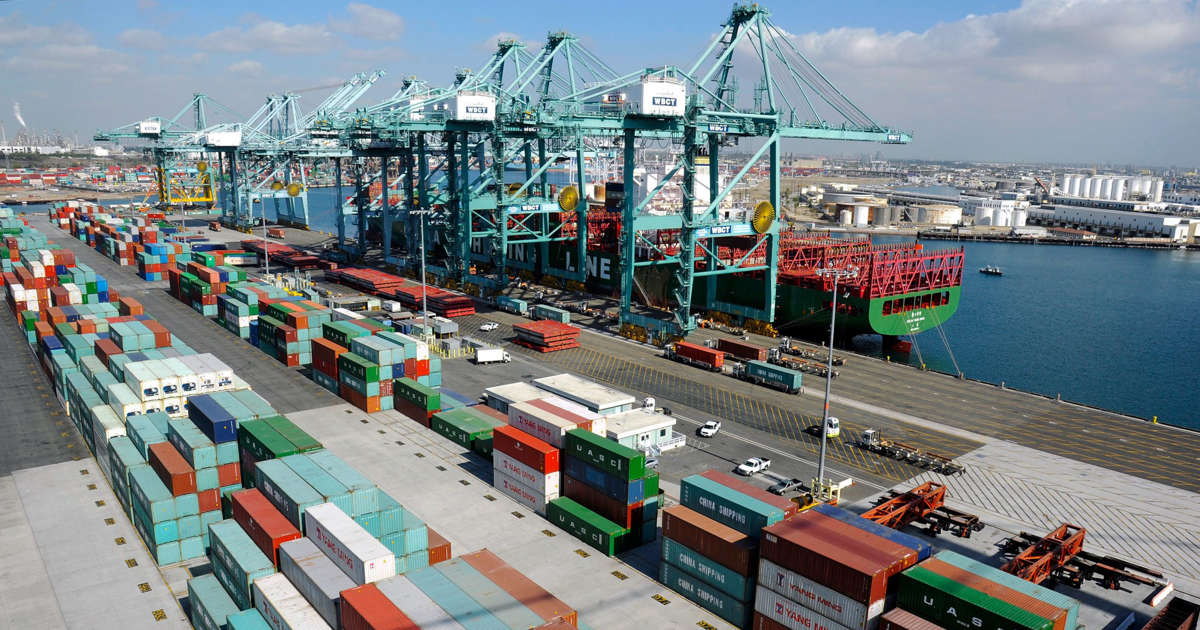 In this Sunday, Sept. 16, 2018, photo, a driver looks out from his trishaw decorated with an American flag and Chinese flags in Beijing. Chinese news reports have quoted a former finance minister as saying Beijing can disrupt American companies' operations by imposing "export controls" if it needs more leverage in its mounting tariff dispute with Washington. (AP Photo/Andy Wong)"China has had many opportunities to fully address our concerns," Trump said in a statement. "I urge China's leaders to take swift action to end their country's unfair trade practices."
The two countries are fighting over Beijing's ambitions to supplant American technological supremacy. The Office of the U.S. Trade Representative has charged that China is using predatory tactics to obtain foreign technology. These tactics include hacking U.S. companies to steal their trade secrets and forcing them to turn over their know-how in exchange for access to the Chinese market.
Trump has also complained about America's gaping trade deficit — $336 billion last year — with China, its biggest trading partner.
In May, in fact, it looked briefly as if Treasury Secretary Steven Mnuchin and Chinese Vice Premier Liu He had brokered a truce built around a Chinese offer to buy enough American farm products and liquefied natural gas to put a dent in the trade deficit. But Trump quickly backed away from the truce.
In the first two rounds of tariffs, the Trump administration took care to try to spare American consumers from the direct impact of the import taxes. The tariffs focused on industrial products, not on things Americans buy at the mall or via Amazon.
By expanding the list to $200 billion of Chinese imports, Trump risks spreading the pain to ordinary households. The administration is targeting a bewildering variety of products — from sockeye salmon to baseball gloves to bamboo mats — forcing U.S. companies to scramble for suppliers outside China, absorb the import taxes or pass along the cost to their customers.
In a filing with the government, for instance, Giant Bicycles Inc. of Newbury Park, California, noting that 94 percent of imported bicycles came from China last year, complained that "there is no way our business can shift its supply chain to a new market" to avoid the tariffs and warned "a tariff increase of this magnitude will inevitably be paid for by the American consumer."
Trump campaigned for the presidency on a pledge to tax imports and rewrite or tear up trade agreements that he said put U.S. companies and workers at a disadvantage. But many analysts say his combative actions seem unlikely to succeed.
"The president's negotiating tactics do not work well with China's way of thinking," said Sung Won Sohn, chief economist at SS Economics in Los Angeles.
Sohn said he thinks that China will retaliate against every U.S. tariff and that the back-and-forth sparring will escalate until the U.S. is taxing all Chinese imports — $524 billion last year.
Still, he said, the U.S. economy appears strong enough to withstand the damage.
"In the short term, we will have higher prices and fewer jobs than we would have had otherwise," Sohn said. "Fortunately, the U.S. economy is humming, so we don't have to worry as much about what this will do to our economy."
Sohn said the Trump administration is pursuing a legitimate goal of getting China to stop violating international trade rules but that it should have enlisted support from other trading partners, such as the European Union, Canada and Mexico, and presented Beijing with a united front.
On the contrary, Trump has picked fights with each of those trading partners — from imposing tariffs on imported steel and aluminum to demanding that Mexico and China transform the North American Free Trade Agreement into a deal more favorable to the United States.
Trump's tariffs on China raise costs and create uncertainty for companies that have built supply chains that span the Pacific Ocean. Some companies are looking to move out of China to dodge the tariffs, said Ted Murphy, a partner at the Baker McKenzie law firm. Some will likely move to other low-cost countries that aren't in the line of fire. Some will bring operations to the United States — one of Trump's goals.
For years, multinational businesses "went where the labor was cheapest," Murphy said. "Now the calculus is more complicated."
____
AP Writer Ken Thomas in Washington contributed to this report.
By: Associated Press
« world